The guys over at Couk-Art.co.uk will be releasing their Gold Version of the Secret Painting Club this weekend (December 1st).
The Secret Painting Club, for those that are not aware, is a new series of 20 affordable miniature canvas paintings, sold in a blindbox style (think trading cards, Pogs, or more recently, Dunnys). You have the excitement of mystery combined with the smug satisfaction of owning an original piece of artwork! This collection of paintings is a "sequel" to SPC's Blue Version and Pink Version
Each secret painting is a 4″x3″ acrylic painting on box canvas, which can be hung or stood upright on a surface. It is wrapped and tied in black paper along with a hand-drawn character card (containing a sketch and some information about the character) and a full colour collector's card (showcasing all 20 characters). All of this is tucked away in a printed paper bag, sealed tightly with a wax seal. You can get one for a friend and it's already wrapped up!
[frame align="center"]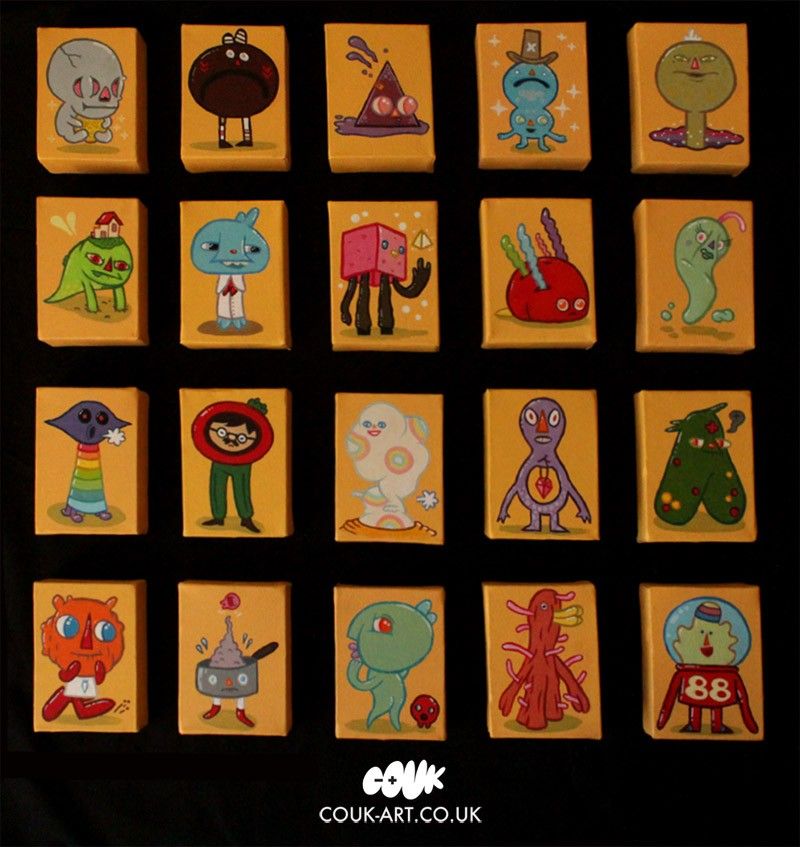 [/frame]
What are the chances of getting a particular painting?
1:20. Each painting is a one-off original, never to be reproduced, and as they are all in sealed bags, the one you will get is completely random.
When and where can I get one?
They will be available from the Couk-Art online shop on Sunday 1st December. 9PM UK time.
To keep track of new SPC news, why not sign up to the Couk-Art newsletter, or if that aint your bag, why not follow Couk-Art on Facebook, Twitter or Instagram?