Greetings toy fans!
After a busy weekend at Birmingham Memorabilia and MCM Comicon, I finally picked up a Jungler Grunt from Ashley Wood's ThreeA. Its been on my wish list for a while and at the convention price and being able to have in hand right away I couldnt resist!
First impressions out the the box are that like the other Grunts the sheer amount of accessories it has with it: a full flak jacket, trench coat, body armour, helmet, and gas mask.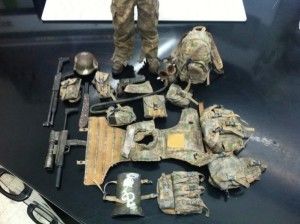 Armed with an awesome machete, which gives the jungler the edge in style compared to the other grunts. Plus the dark camo patterns on both the coat and flak jacket really make it stand out.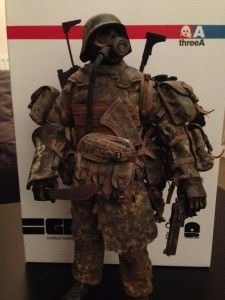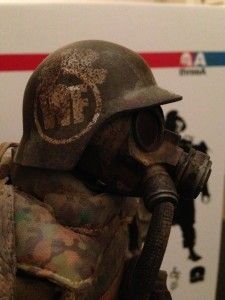 As with most ThreeA releases the quality is spot on with miniature buckles and straps holding on the various pouches and armour plate. This also allows for the figure to be stripped down a little to give it a totally different look, even just removing the gas mask changes the figure completely.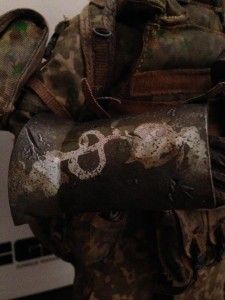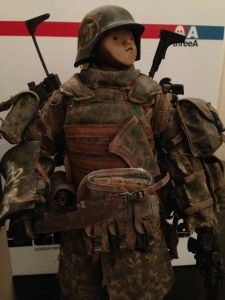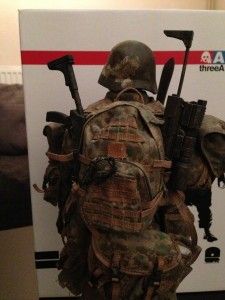 The figure also comes with an extra hand to grip the machete properly.
All in all a fantastic addition to my collection and i'd recommend picking any of the grunts up.