INCOMing new vinyl Screaming Monster – Scarlet version! Our Artist Spotlight artist 1000Tentacles "Screaming Monster" due to the fact its the Summer its made Screaming Monster change of skin but still has anger issues, Ha. Like the OG version Screaming Monster – Scarlet Version still has the interchangeable head and also the Kid will come with the package. Still great to see 1000Tentacle's art being transferred from resin to vinyl. Whos ready to SCREAM for the Screaming Monster?!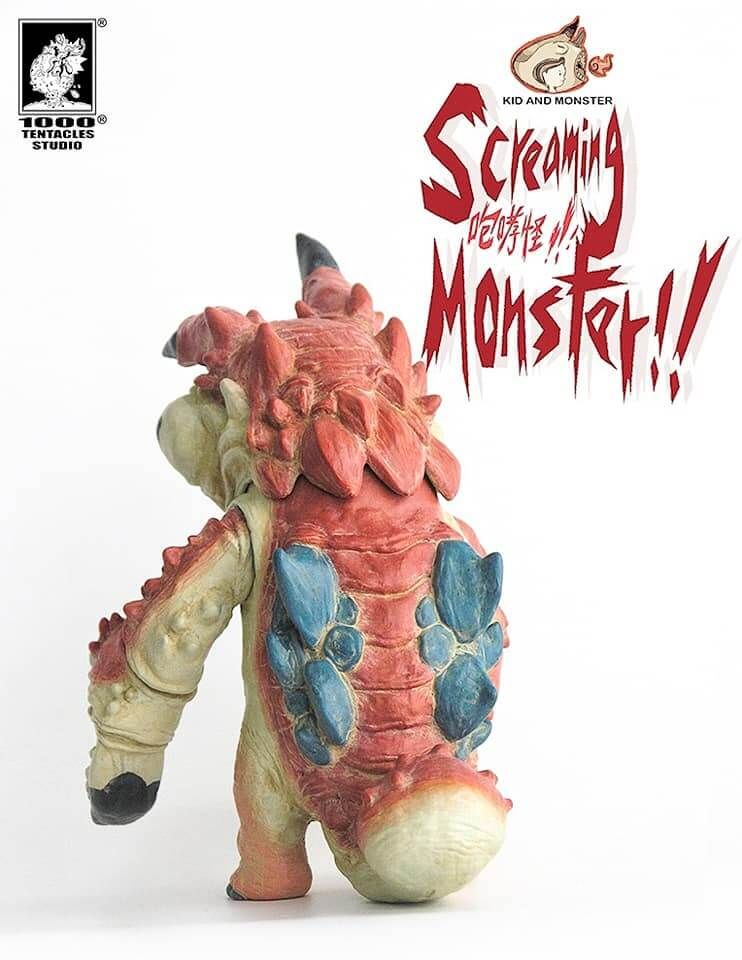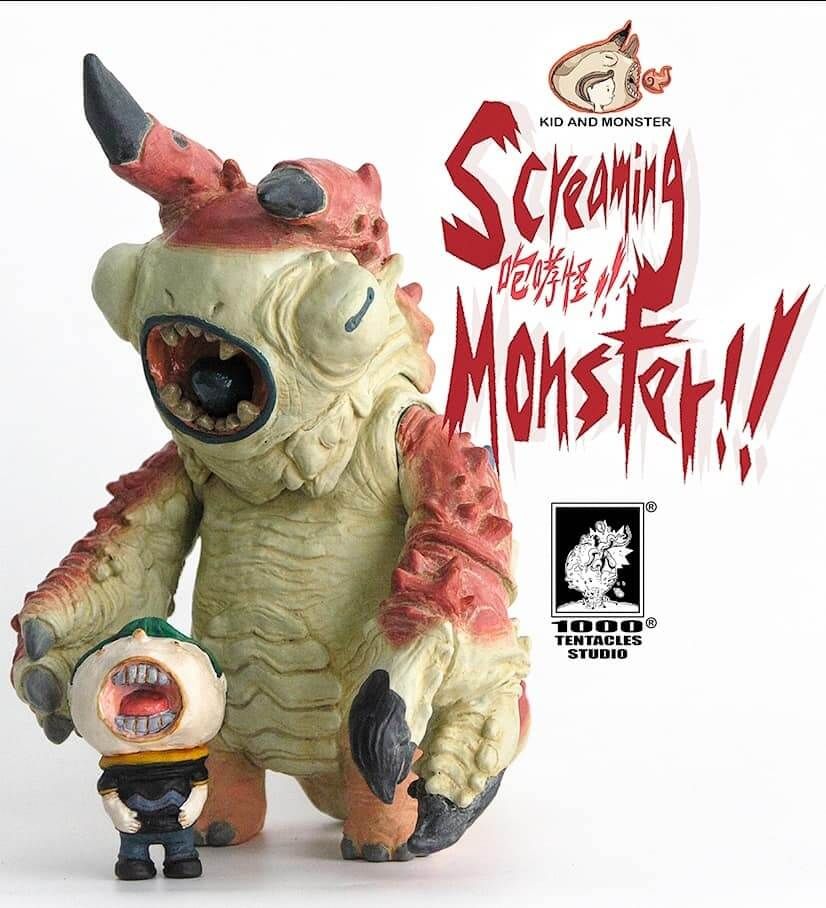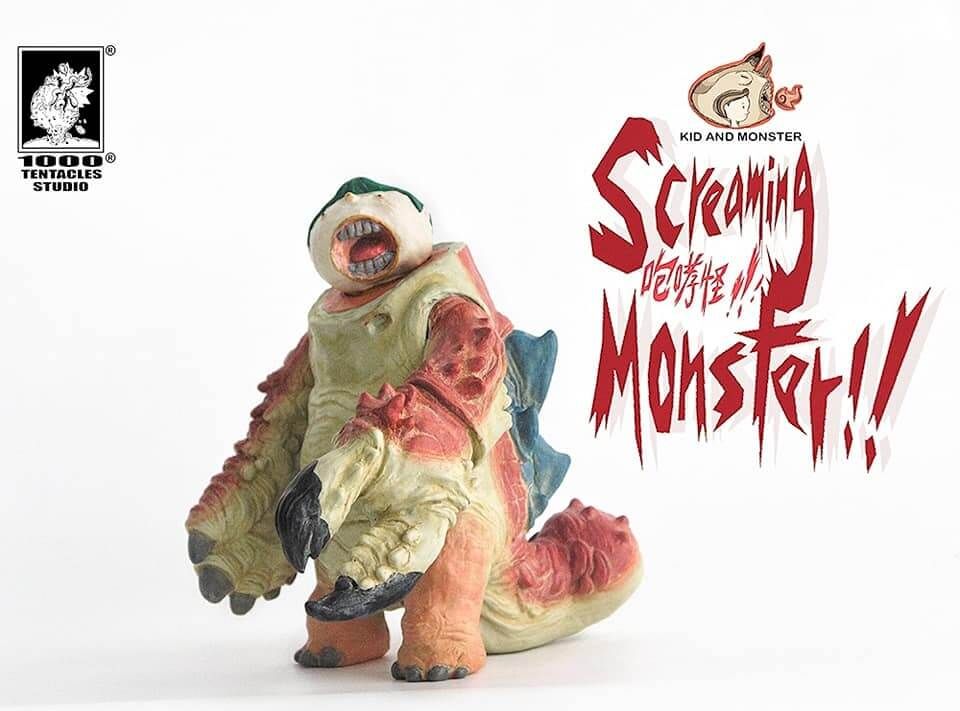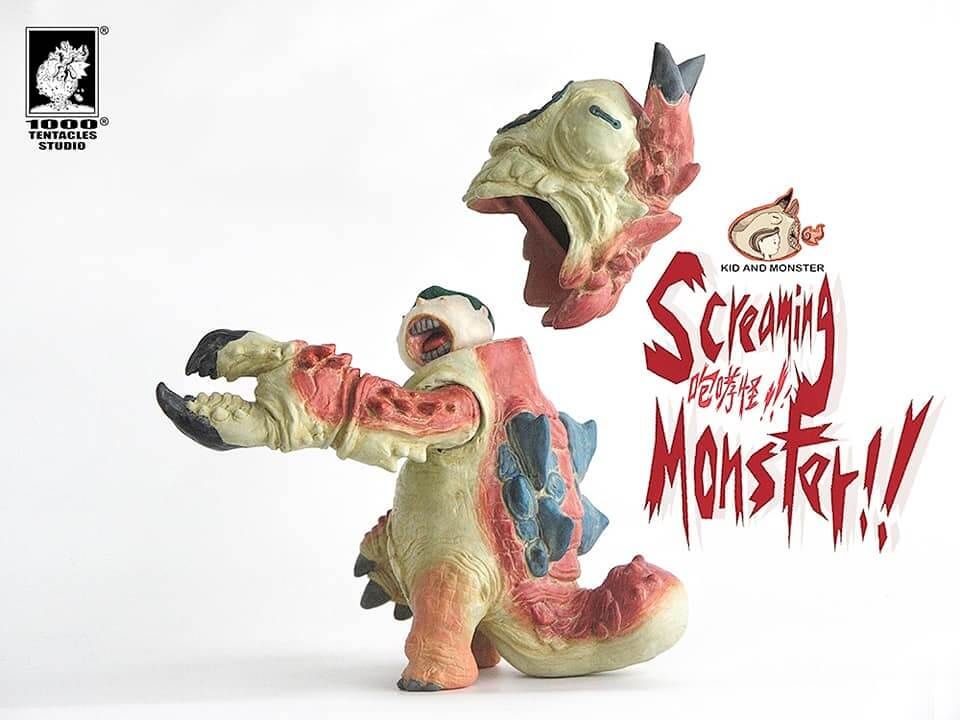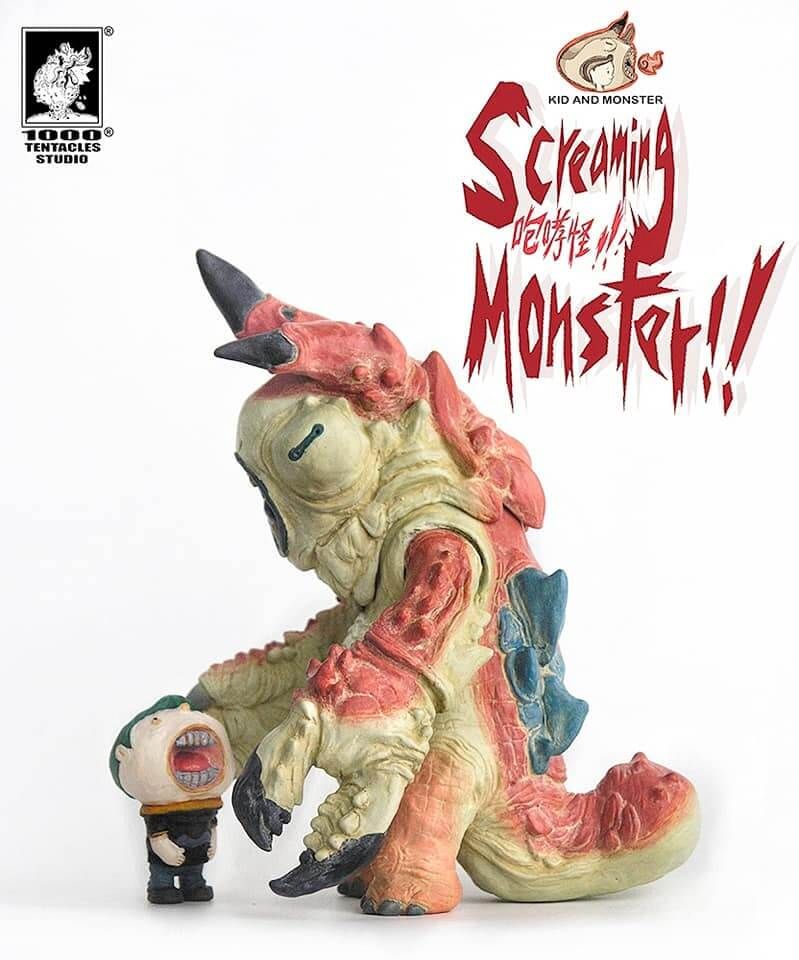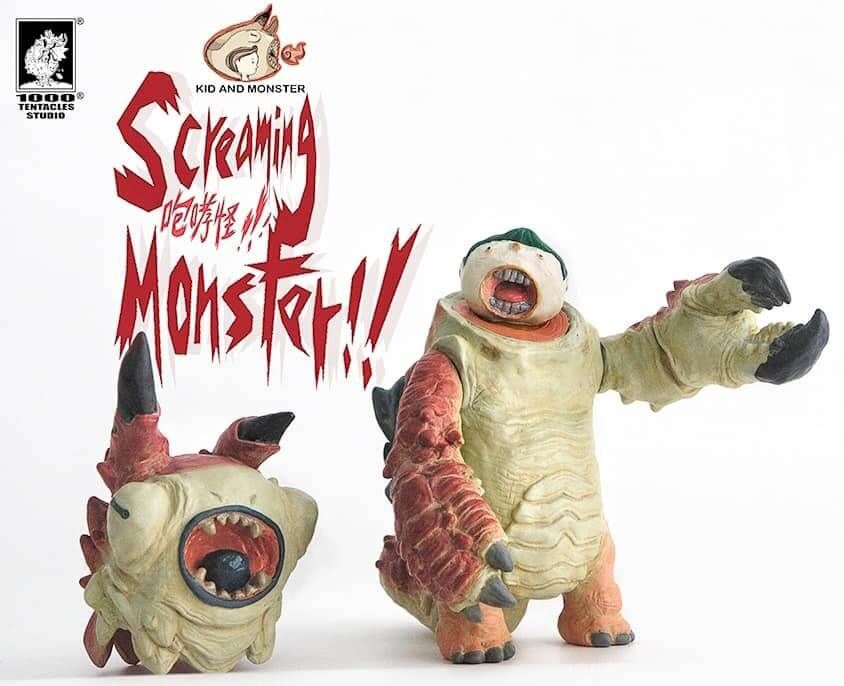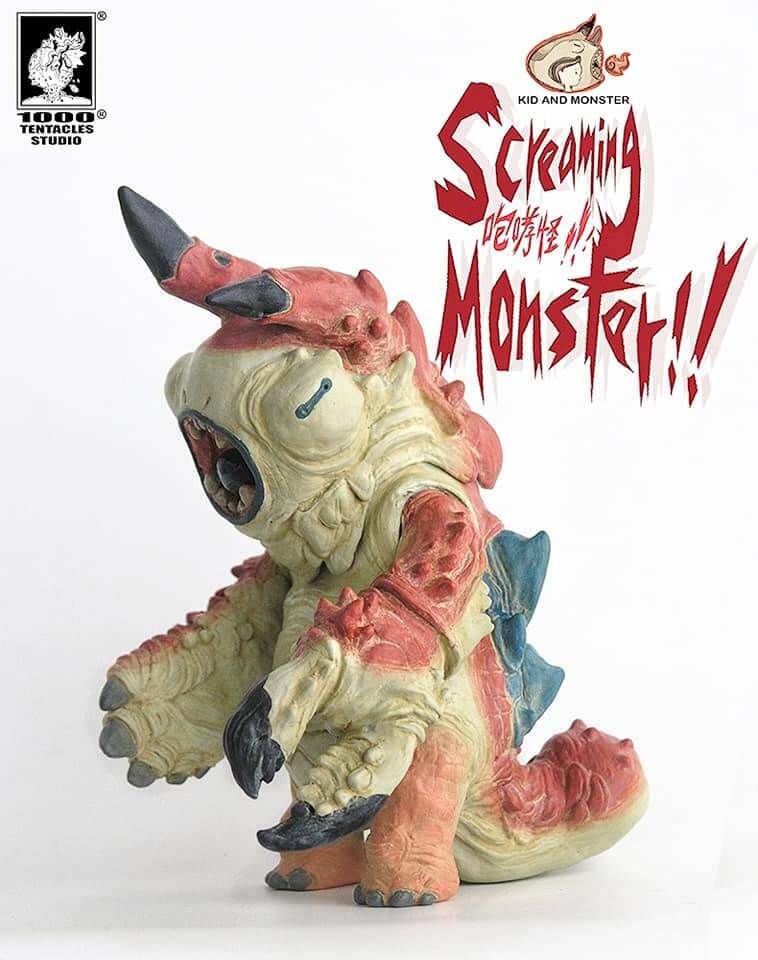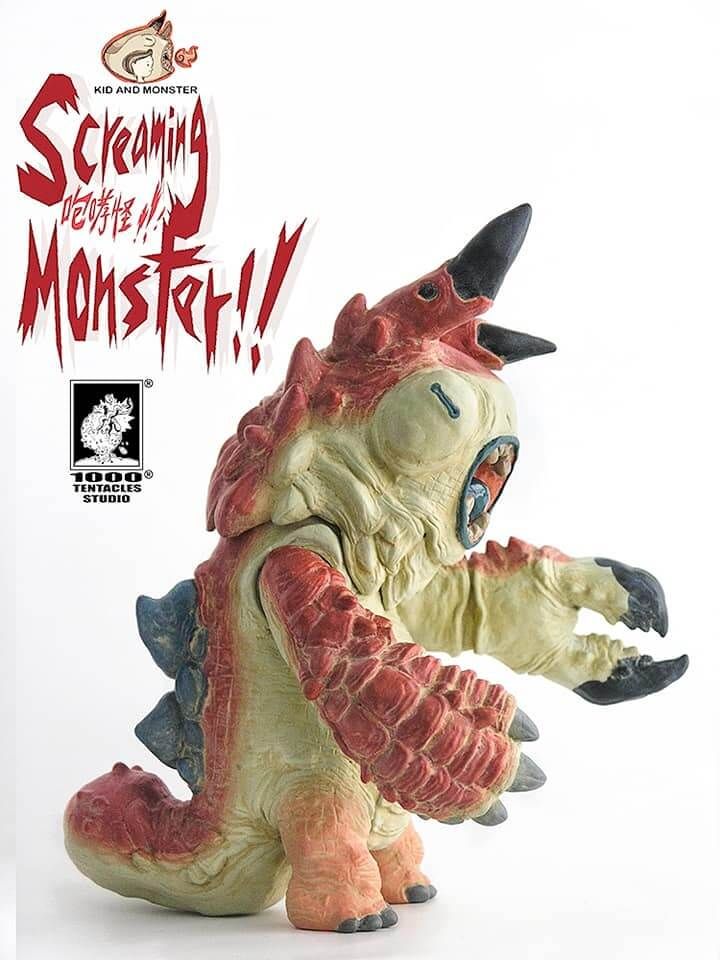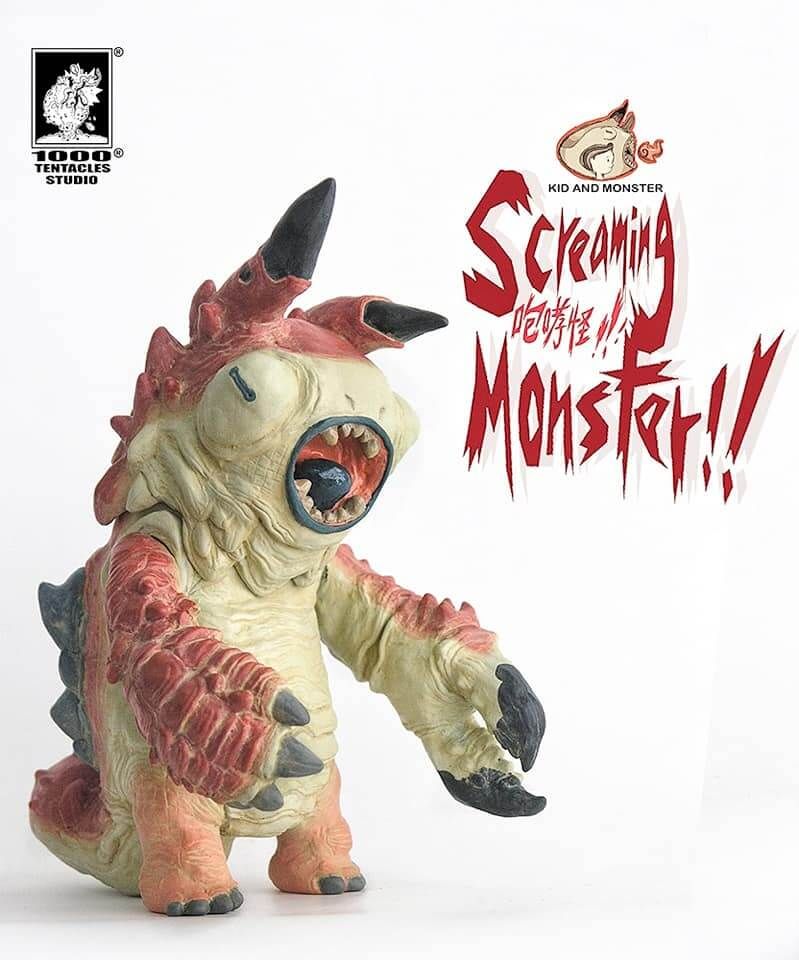 Monster: Height18.5cm, Width10.5cm,Depth12cm 
Kid:Height6cm, Width3.5cm, Depth3cm
Packaging:transparent plastic bag with horizontal card clipped.
World Wide Pre-Orders start NOW!
name: Scarlet Screaming Monster
size:Height18.5cm, Width10.5cm,Depth12cm—monster
Edition world wide:195sets
Price:USD175 (USD150 + USD25 shipping cost)
Payment method : Paypal(International), Maybank (Malaysia)
Delivery date: Q4, 2018
PM or email to: [email protected] (with subject titles: Scarlet Screaming Monster_Pre-Orders)
Check out our Artist Spotlight article and enter the world of 1000Tentacles.
You can get your daily Designer Toy fix from our TTC Mobile App. It's free too! FREE! Download on the iPhone or Android smartphones. Search for "The Toy Chronicle" and all your Designer Toy wishes will come true! Pretty much.
Did we fail to mention IT's FREE.