Time for a little relapse! D'oh! Sekure D was recently asked to create a commission of everyone's favourite cartoon dad – Homer Simpson. In his unusual, unique style Sekure D has created something rather special for this customer. Using the 7inch Munny, Sekure D has nailed it with this take on Mr. Homer Simpson! Does anyone else have a sudden inclination for a doughnut?!

Sekure D is really enjoying doing character-based work again so he is going to open up a few commission spots over the next couple of months for anyone who wants a Sekure D version of their favourite character. All you got to do is hit him up with a message via his website HERE. What popular characters would like to see Sekure D work on? Minions, perhaps?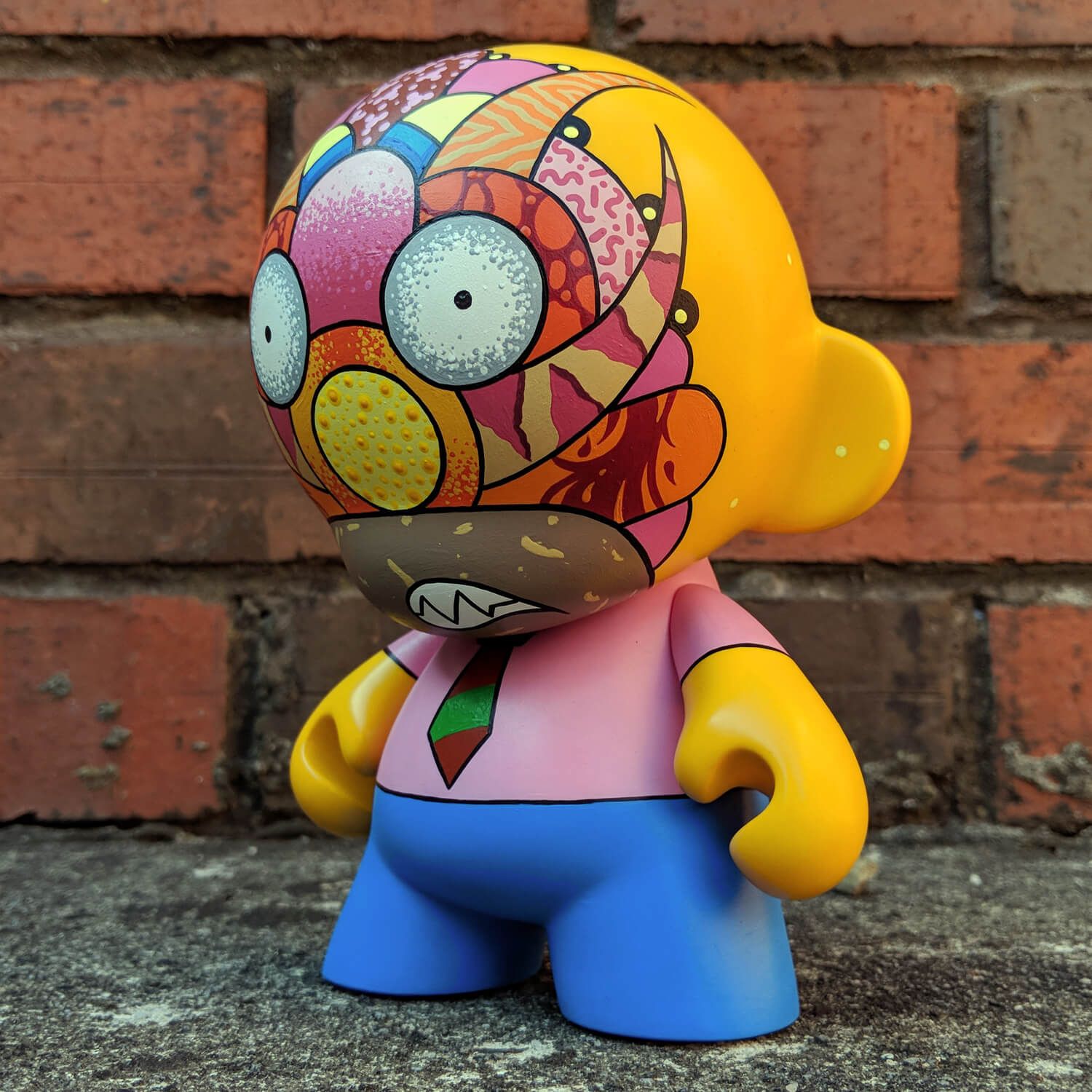 Check out Sekure D on Facebook, Instagram and Twitter.