Scott Wetterschneider never fails to produce outstandingly clean work with his masterful 3d sculpting. He is known for being able to turn an idea into a super smooth and insanely detailed 3d model/sculpt, and when he is not sculpting figures for the likes of Brandt Peters, Chris Ryniak and Amanda Louise Spayd (to name a few) he comes up with some really impressive stuff such as this new print titled 'Crittersaurus'
Crittersaurus finds himself in a strange town, with no friends. Gently, he meanders from street to street, taking in the new sights and sounds, hopeful that, at last, he's found a place to call home. Scott Wetterschneider's giant, strange beasts are not your run-of-the-mill kaiju. They forgo violence, are often ill-at-ease, and do their best to keep a low profile. Accidents do happen, so be cautious.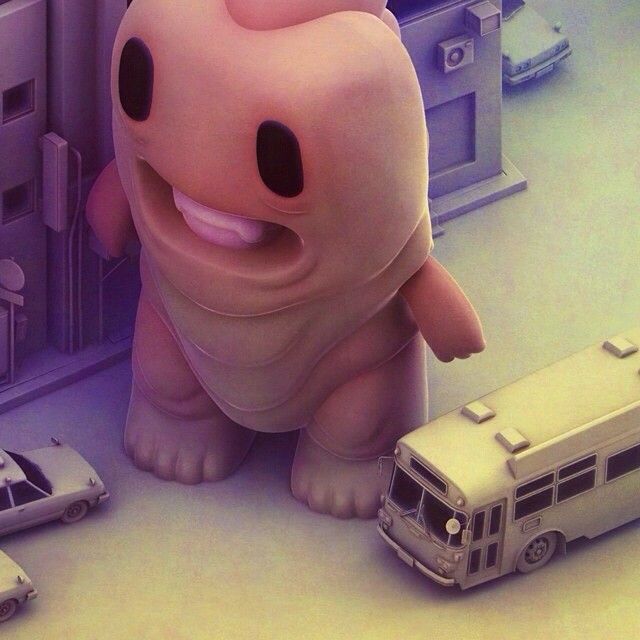 "Crittersaurus" is available as a 12″x12″ fine art print on 16″x16″ heavyweight archival matte paper right now from the Toys and Art, Monsters and Mayhem shop.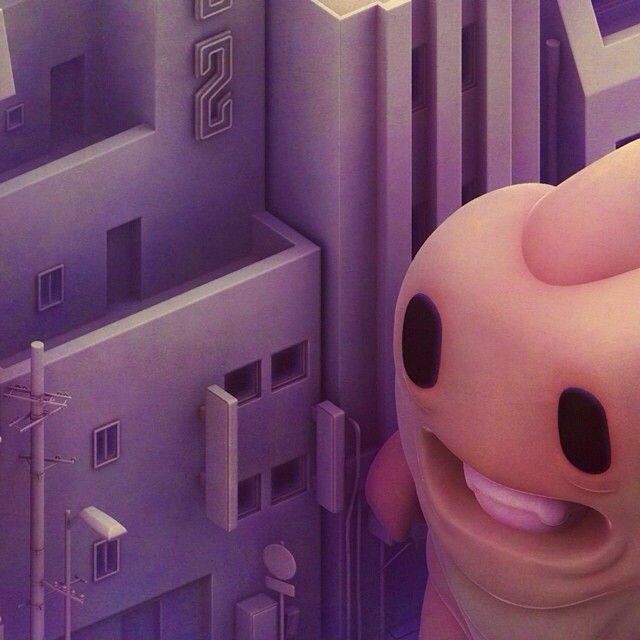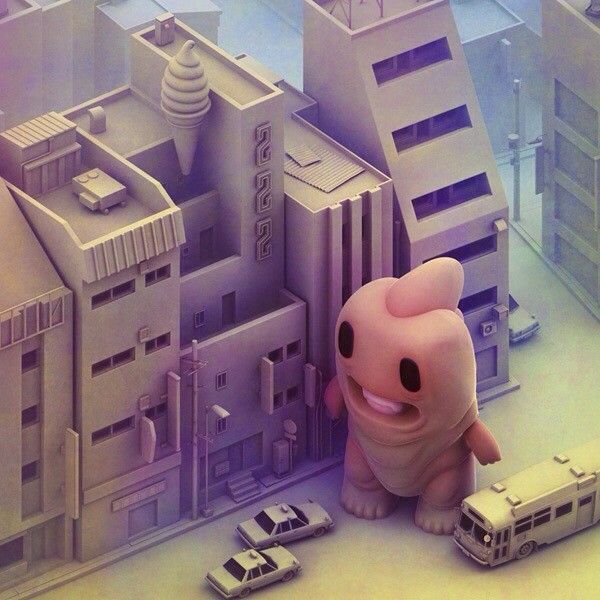 You can check out more of Wetterschneider's work on his shop – http://wetterschneider.bigcartel.com/
Toy making and art blog – http://stretchedwiener.tumblr.com/
Or go take a look on his Facebook, Instagram and Twitter.
Scott Wetterschneider
Creative Director
Shinbone Creative – Illustration, Toy Design and Manufacturing
Making fun