Here's a new wear wolf type mini figure thats production at the moment that I thought you lovely readers might like to check! It's a GPK-style figure designed and sculpted by NolanJP of the newly established EnJayPee Toys. Here's a quick bit of info and WIP shots before we get full reveals and release details next week…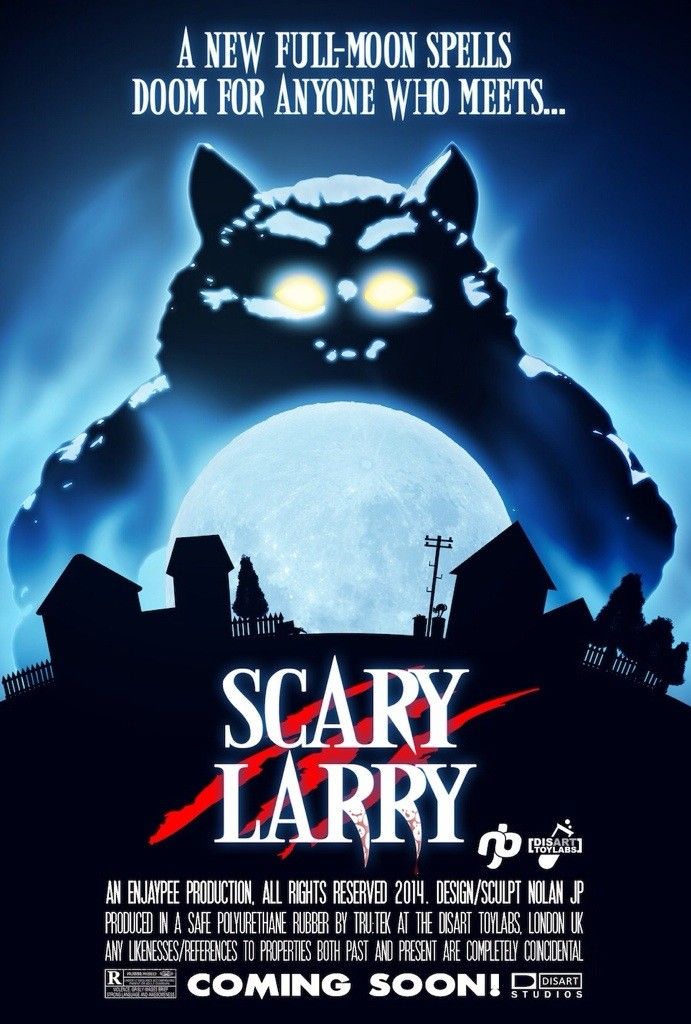 After a brief hiatus from the toy scene, NolanJP of EnJayPee Toys is proud to reveal that the follow-up to last years breathtaking Split Kit custom mini figure is finally about to head into production! Going by the name of Scary Larry, the beautifully sculpted piece draws inspiration from the work of legendary GPK artist John Pound (primarily his early Eerie Eric sketches), capturing his iconic 2D work in 3D form to a tee. Coming in considerably larger than Split Kit at around 2.5? tall and almost the same wide, the extra scale has really helped Nolan to go to town on the figure, with the level of detail in particular a huge improvement over the already amazing Kit.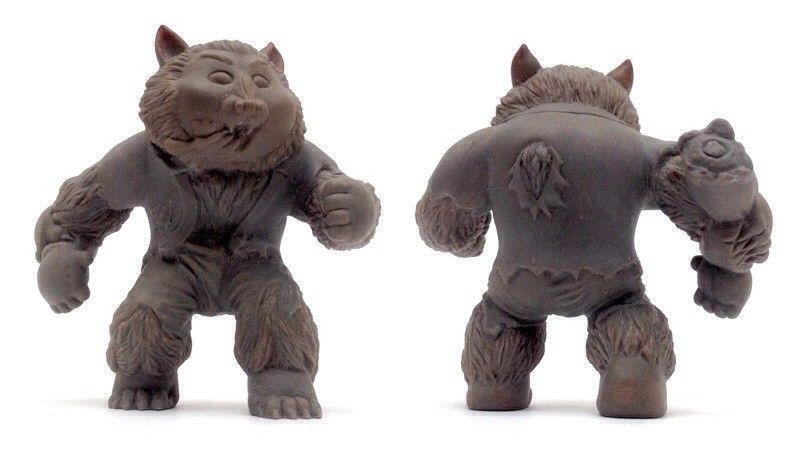 Currently in the final stages of production under the watchful eye of
Tru:Tek at the DisArt Studios, we can't wait to see the finished figure and find out details of the first release (a cheeky homage to Cheap Toys!) to follow next week, and just check out that movie poster that Nolan and Tru:Tek have made up….epic!!