Pissed that you missed out on the pre-orders or no international retailer getting in on the action on Chino Lam's "Red Yu". You already know we have your back as we've found retailers currently have a handful of stock. Like we said before back in September, Chino Lam has unearthing Asian folklore and putting his own spin, grandparents passed on the tails and forever embedded into Chino's memories and now influencing his designs. Old Chinese folklore in the Chino way. From Gang of Mountains and Seas comes RED Yu! If you stalk Chino like we do you would recognise RED YU from his painting and illustrations, now it's time for RED YU to get the soft vinyl treatment.
If you can cast your mind back when Chino teased his "HATTORI TARO" RED YU was spotted (top left)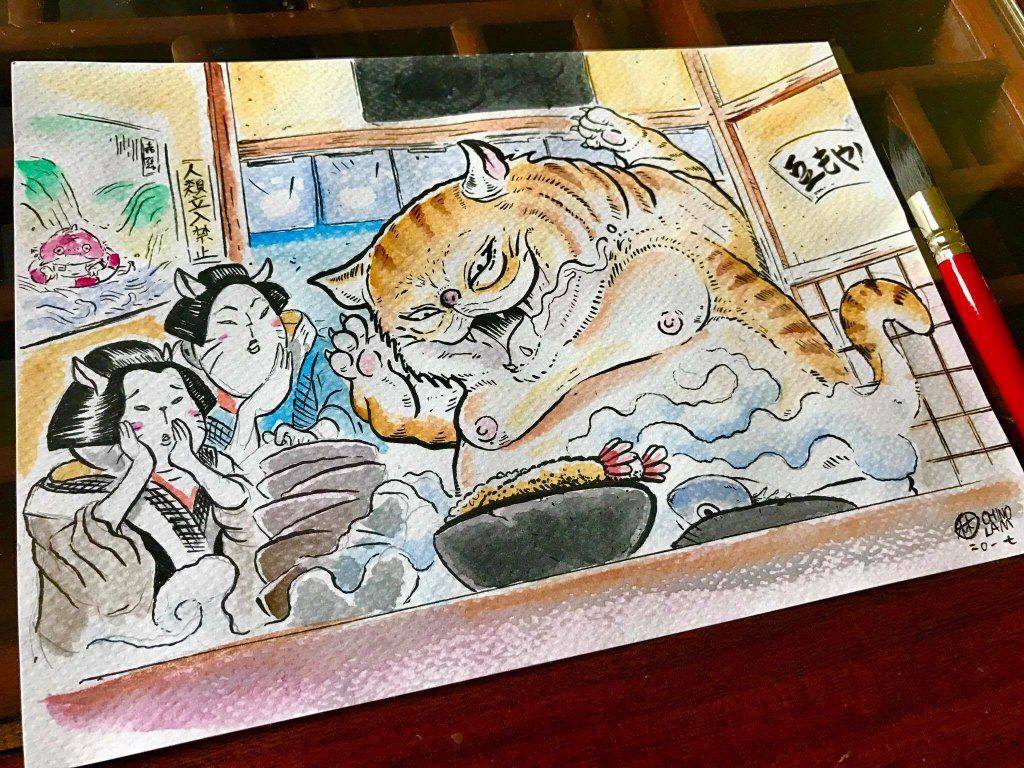 Check out our LIVE unboxing of Red Yu below.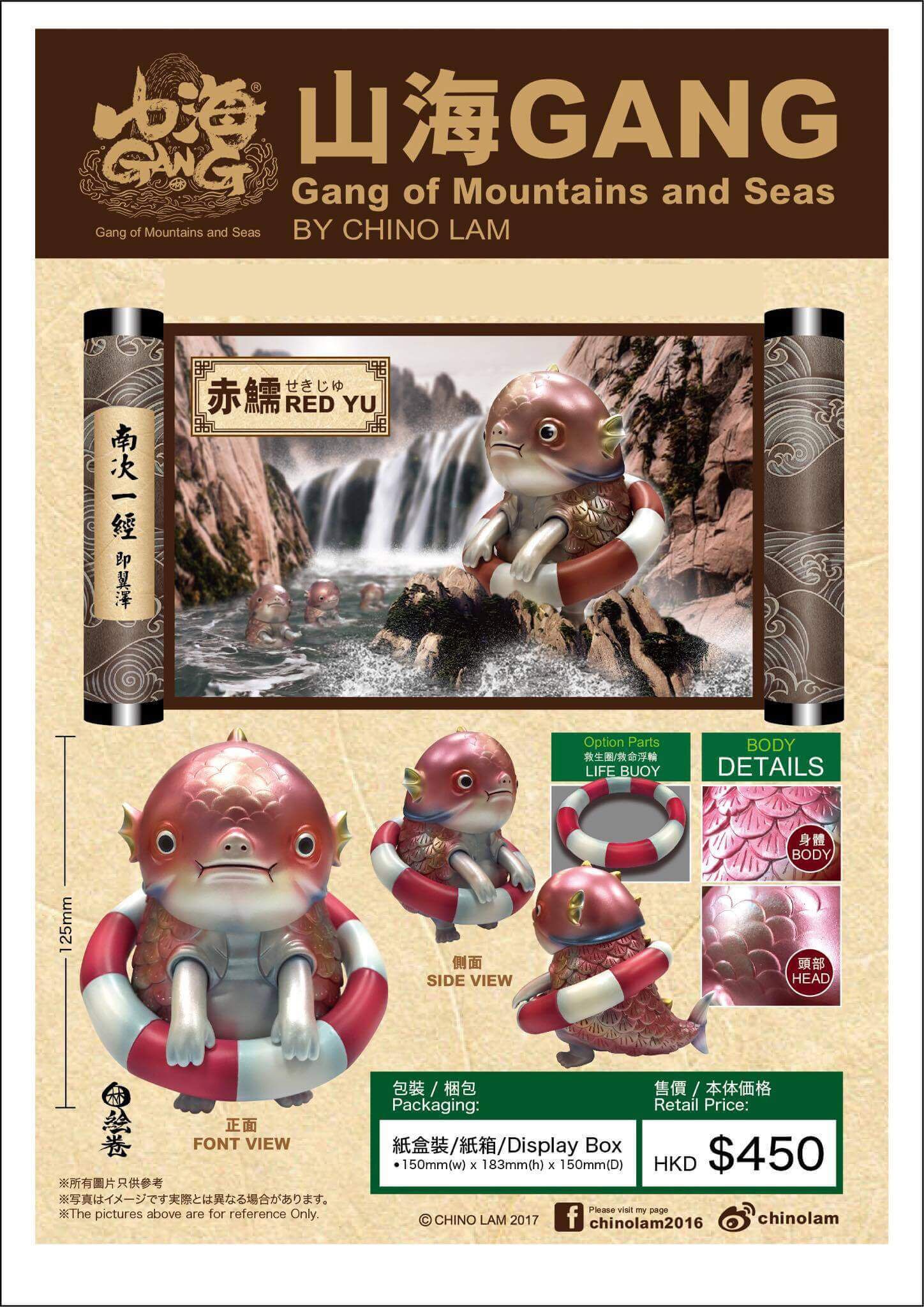 http://www.ko-reko-re.com/new-products/ now in stock and ready to ship. Priced at £65 each.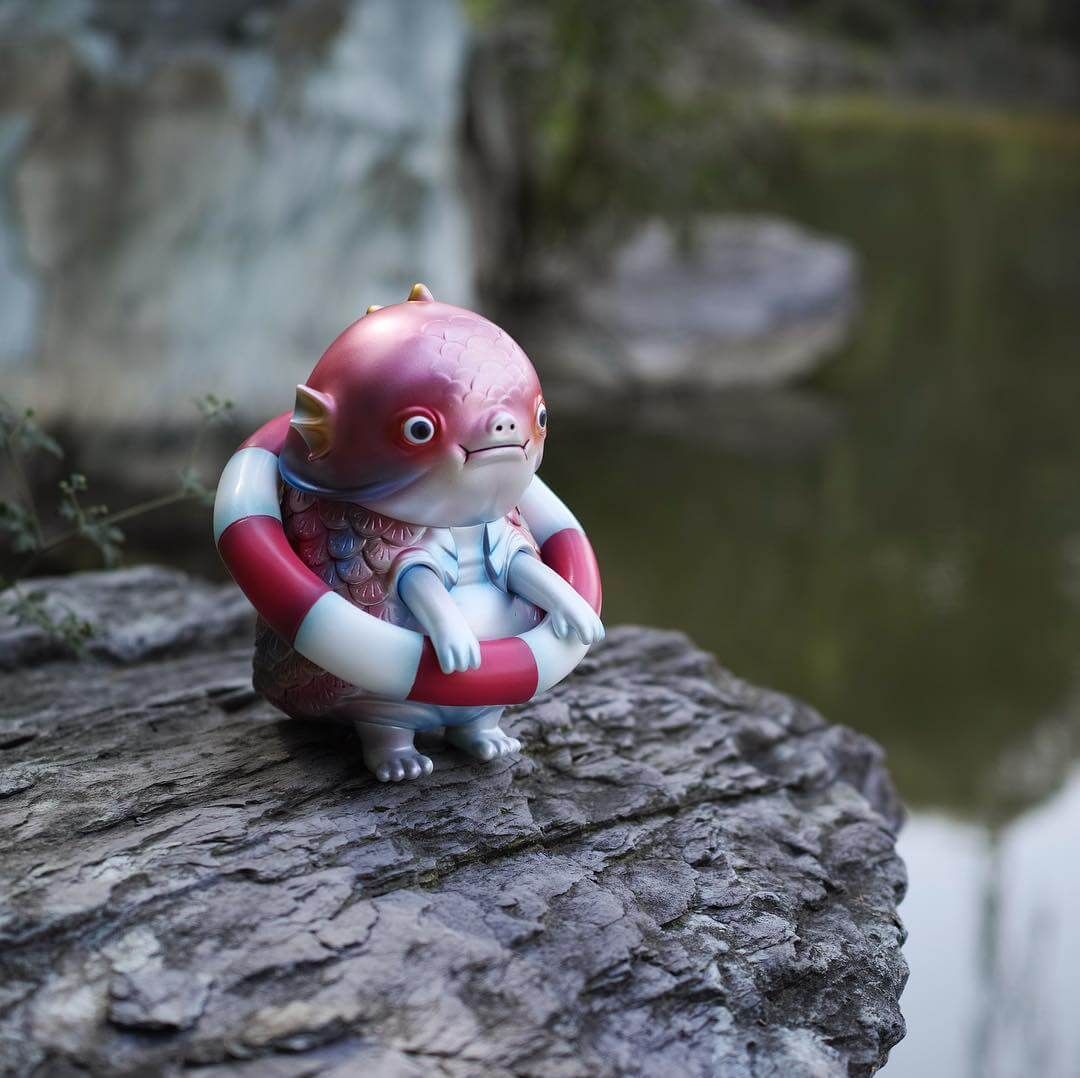 Need a Chino Lam fix? Still time to Pre-order HATTORI TARO BAKENEKO CAT ZOO SERIES HERE.
Look out for Chino's next BEAST of a release Boss Singsing. 
Did you miss豆もやし社長 – Mame Moyashi first release? check it HERE.
We love Mame Moyashi so much it was our TOP pick of 2016! Check it out HERE.
Follow Chino on his artist page HERE.
Find Mame Moyashi on Facebook.