One thing for sure is Quiccs, really knows how to make you want to spend money! With Singapore, Toy Game Convention 2015 in the matter of days, hes dropped another bombshell that will make most Star Wars fan credit cards quiver! Only a couple of days ago he showed us "Cousin Typhoons" his cute SD version of the "First order Stormtrooper" which we instantly fell in love with. Now Brienne! dam he has a cape and finished in a sliky future silver. Brienne will debut at Singapore Toy, Game Convention 2015! along with "cousin Typhoon which you can see HERE.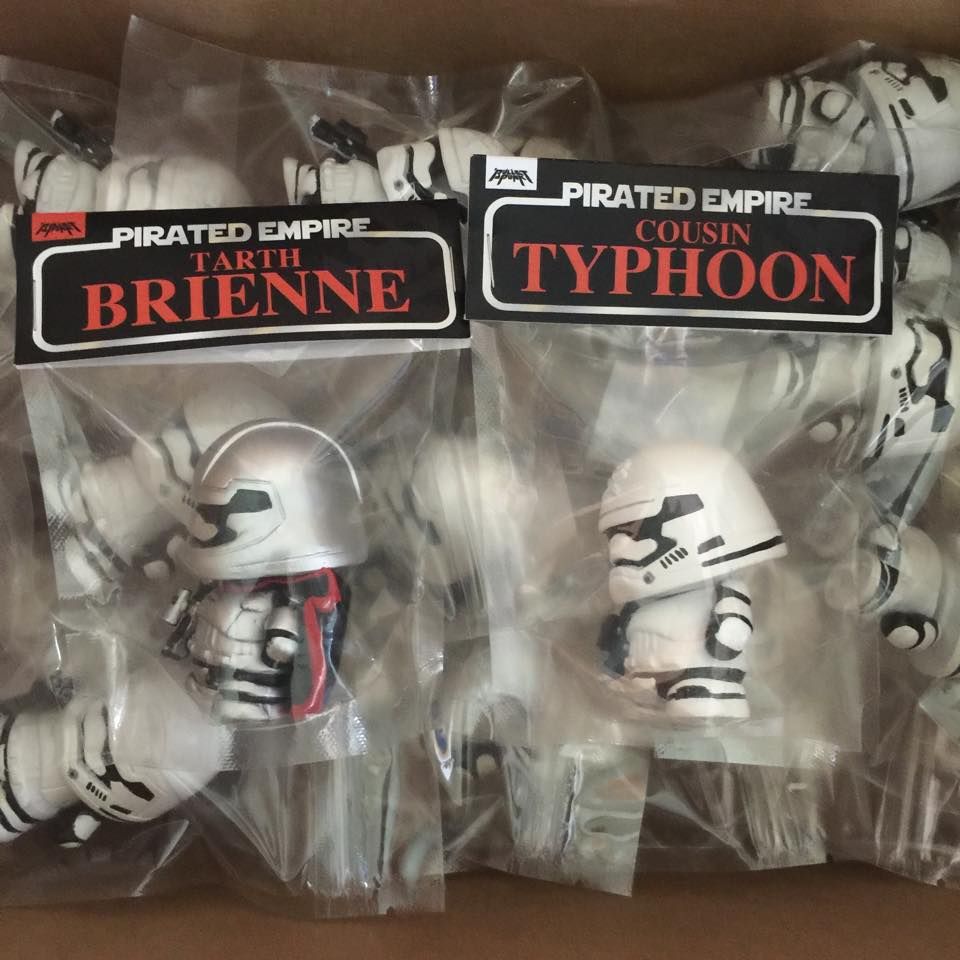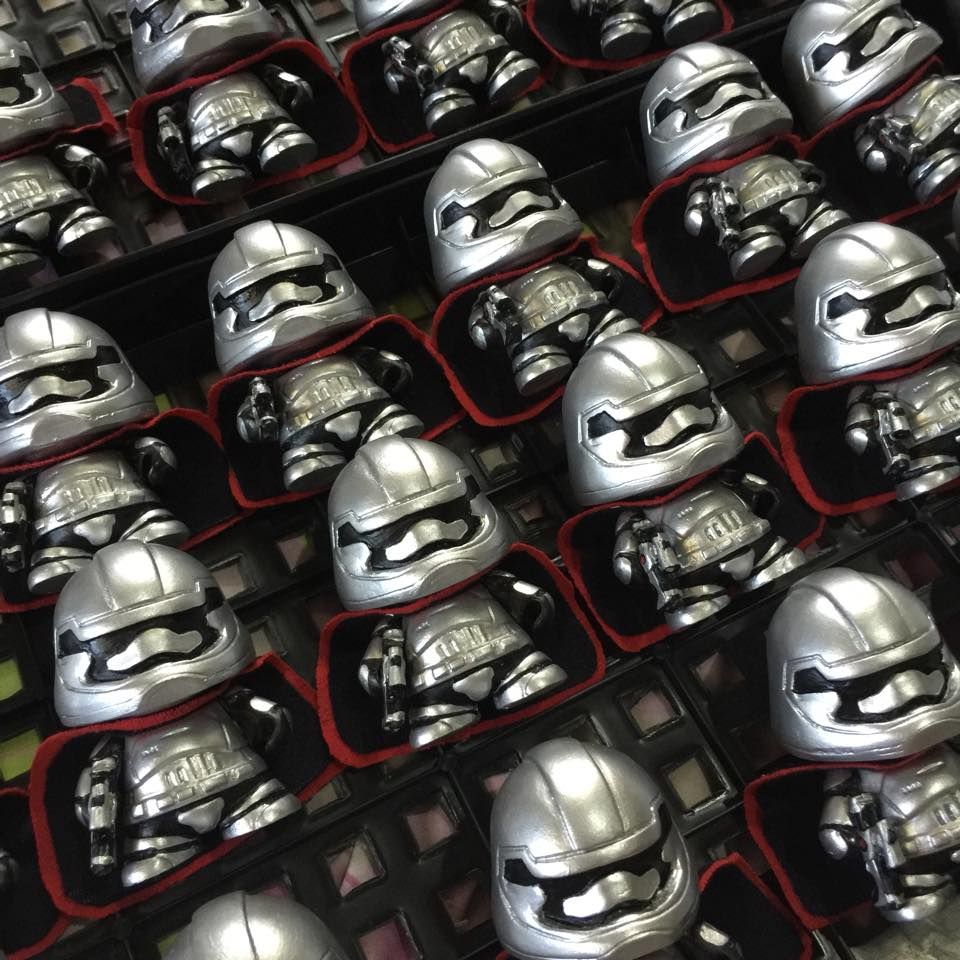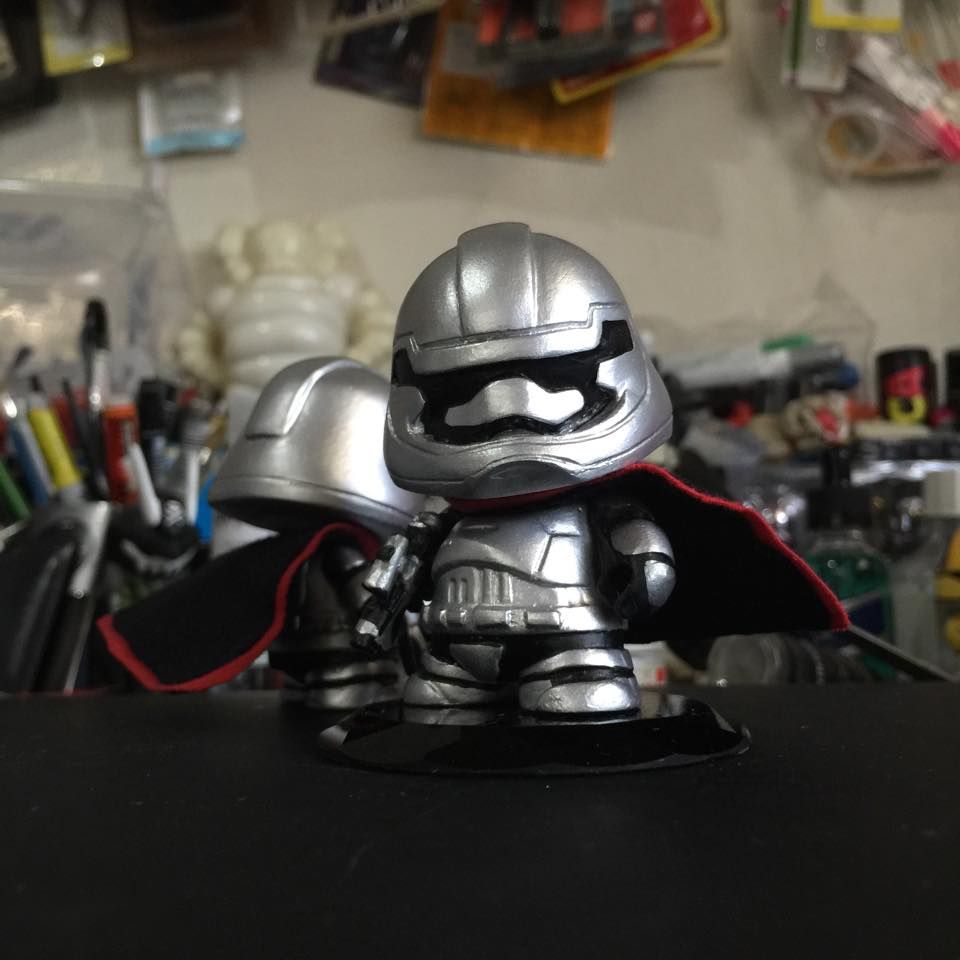 Now you know you want both!  will Quiccs finish the line and make Kylo Ren from the new Star Wars too?
 Both are a 3″ custom munny, priced at $35 USD each plus shipping via www.hiddenfortressmanila.com. Its done in resin, head articulation with fixed arms (guns are detachable). Brienne has an extra tailor-made cloth cape. Both are in open edition.

Orders will open mid September via hiddenfortressmanila.com, and shipping will be done in batches through October-November 2015.
Full images and release info coming soon. For more info for STGCC head tohttp://www.singaporetgcc.com/.
Release: Sept 12-13 2015 at the STGCC /
You can contact Quicccs via E: [email protected]