Peter Kato's adorable Bedtime Bunnies gets an companion, great news right? Andrea Kang and Peter Kato collaborated on a new limited edition resin figure "Bedtime Bears" launching next month at NYCC. The figure is a blend of Peter's adorable Bedtime Bunnies and Andrea's signature bear characters. Andrea will hand paint ten 3-inch figures, sculpted by Peter. It's not the first time we've seen Andrea work with Peter, Andrea took part at the MPH Bedtime Stories show. Andrea customised a few bedtime bunnies which suited the platform so well so I guess it was a match made in heaven. Sweet dreams do come true.
The Bedtime Bears will be at the MyPlasticHeart booth #113 at NYCC! I know where I'm headed first!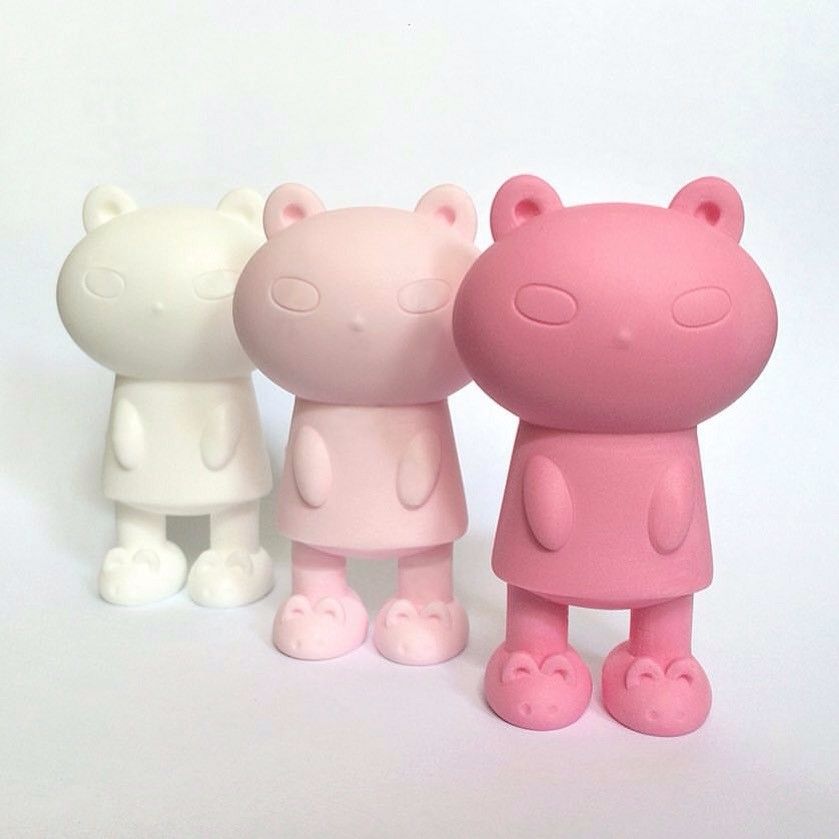 We will updated you as soon as possible with the fully finished Bedtime Bears, stay tuned.