Coming this Friday May 12 at PIQ Grand Central and PIQgifts.com a new release by Clutter x Kidrobot that will leave no collector indifferent;
If you're a fan of Scott Wilkowski's Infected Dunny's or double casted figures this is sure to give you some vibes;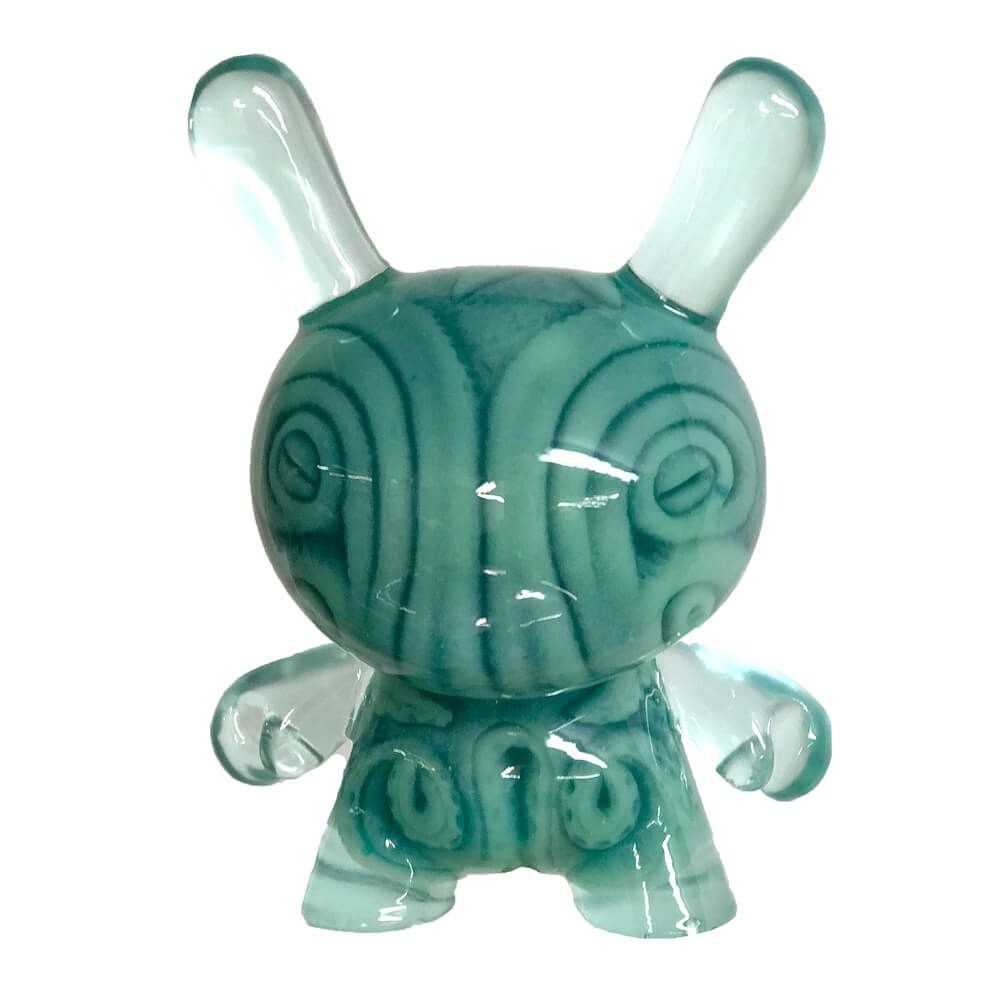 This beauty is not only double cast but this 5″ resin Dunny is triple cast, with a solid green interior covered in a glow-in-the-dark interior skin, and a blue tinted exterior cast.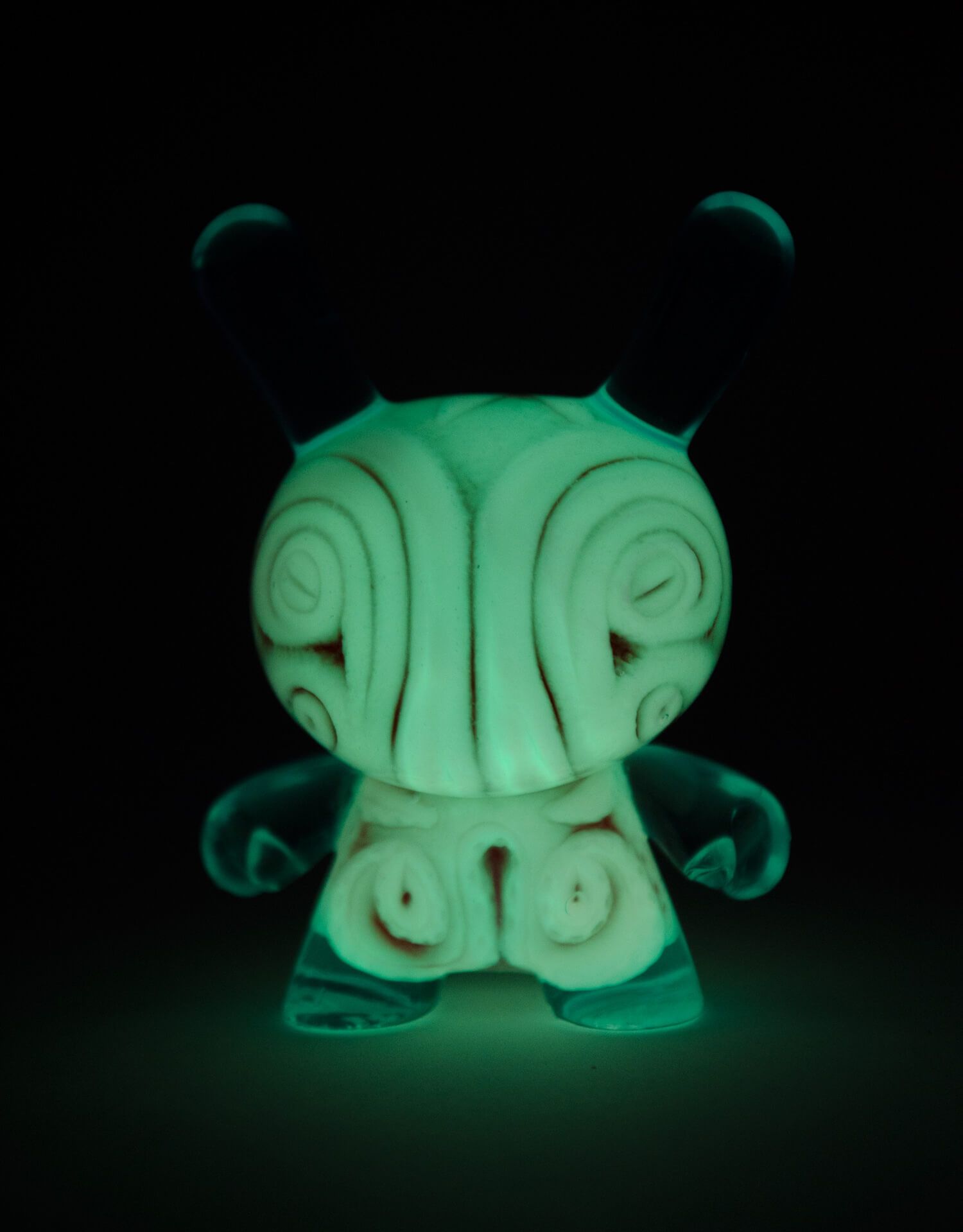 The glowing interior octopus design was sculpted by Josh Kimber, this PIQ exclusive in an early release of only 25 pieces.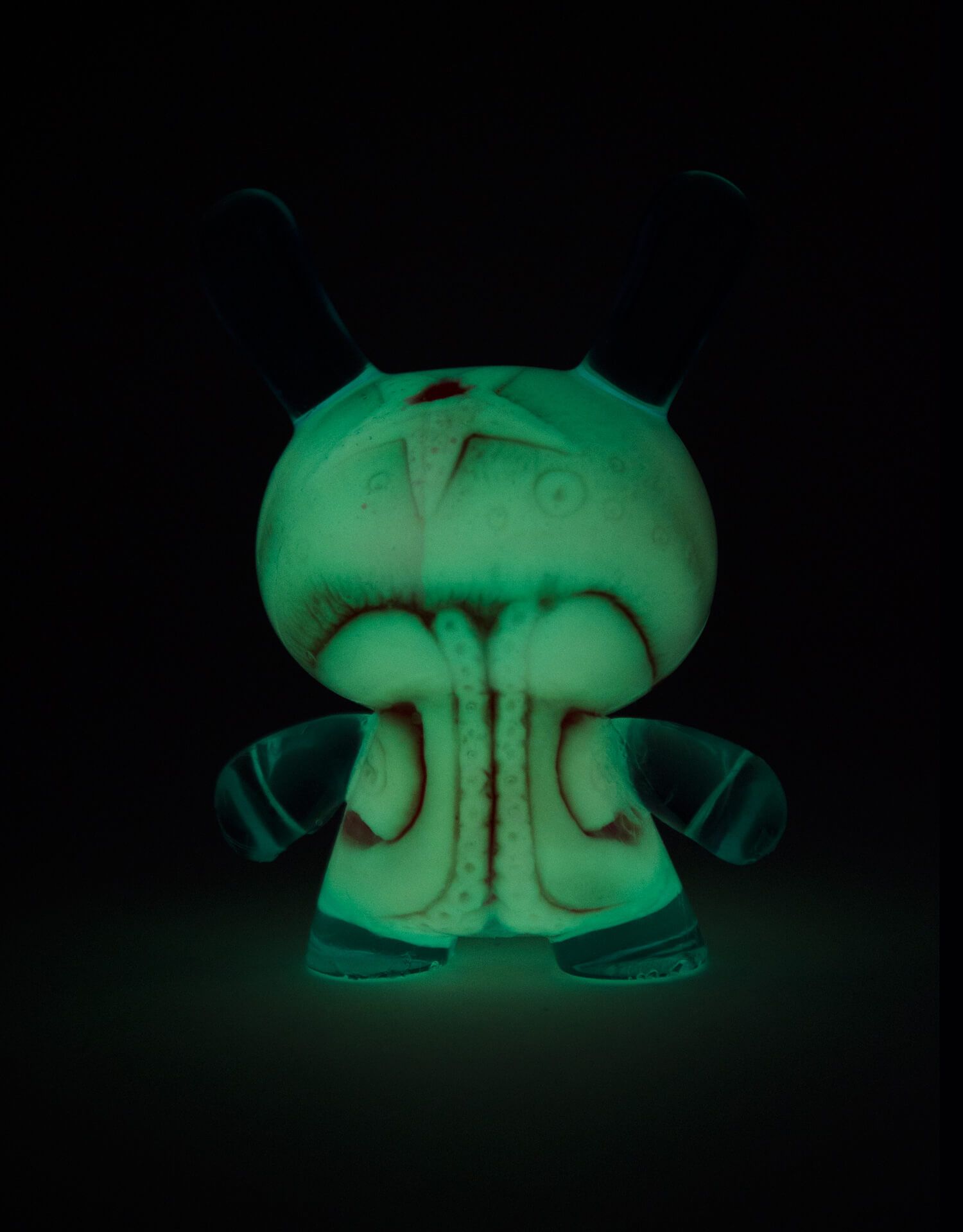 The OctoDunny and a second tripe cast Dunny release coincide with the installation of the Five Point Festival tribute window at PIQ Grand Central.
Both figures will be available at PIQ Grand Central and PIQgifts.com starting at 5pm May 12.
About PIQ
PIQ (pronounced "pick") toy and gift stores reflect the city that inspires them. Like New York, PIQ is unexpected, international, and a ready for a good time. With playful designs, witty books, irreverent novelties, designer toys, custom figures, and global treasures, everyone will find the gifts to make someone smile. PIQ is a division of the Sarut Group, with retail locations at Grand Central Terminal and Rockefeller Center in New York, PIQ UniversalCityWalk Orlando and PIQgifts.com.
At PIQ function follows fun.
*pics and info via thesarutgroup.com