Wow I never saw this coming. I first saw Panda-a-Panda a good few years back on my travels in Hong Kong. Panda-a-Panda caught my attention with his humor and not so typical panda designs.  Panda-a-Panda created by Siuhak and his Panda-a-Panda has worked with global brands like Nikon, Adidas, Sony, Chocoolate, McDonalds and Pizza Hut just to name a few. With the help from JazWings, Siuhak "Panda-a-Panda" is preparing a world tour and a stop motion animation project. But they need your help to spread the "Panda-a-Panda love over the world. Panda-a-Panda x JazWings have 59 days to go to hit the $25,000 goal. Plenty of cool incentives to back the project, including awesome vinyl toy collectable, plush to slippers!
"Hong Kong's very own beloved comic series, Panda-a-Panda, is going global! Siuhak, the creator of Panda-a-Panda, hopes to send the hilarious pandas, On On and Guy Guy, on a journey around the world to capture the hearts of global audiences through their humor and charm. If we meet our $25,000 goal, we will create the FIRST-EVER Panda-a-Panda stop motion animation and launch this brand WORLDWIDE!"

Why Stop Motion?
"Siuhak, On On, and Guy Guy need your help. Panda-a-Panda has existed for 10 years in Hong Kong and its humor can no longer be contained! Stop motion animation will best capture their adventures and antics as they embark on their first world tour. "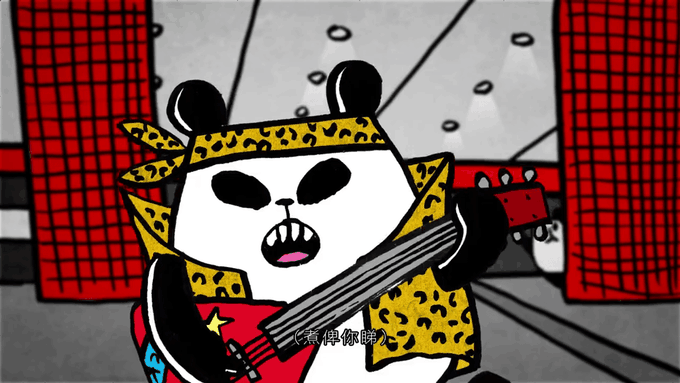 Created in 2005 by Siuhak, Panda-a-Panda grew into a Hong Kong sensation after winning over the hearts of fans with its unique brand of humor. The main characters, On On and Guy Guy, are widely recognized for their antics, social commentary, and funny situational comedy. While Panda-a-Panda is well known in Hong Kong, the brand is now ready to be introduced to a global audience.
Here are some of the exclusive vinyl figures as a incentive rewards.
Panda-a-Panda and JazWings are happy to announce their support of the Friends of the National Zoo, the non-profit that supports the Smithsonian's National Zoo in Washington, DC.
Plus, if you contribute at the "Conservation Panda" level, you will adopt a Giant Panda to help support the Friends of the National Zoo in their mission to support giant panda conservation. At this reward level, you will receive:
EXCLUSIVE resin figure available only during this Kickstarter campaign
CERTIFICATE from the Friends of the National Zoo
EXCLUSIVE digital wallpaper
EXCLUSIVE Early Access to the First Ever Panda-a-Panda stop motion animation.
You have until Fri, Mar 18 2016 4:00 AM GMT to make the project happen. More details of the Kickstarter HERE http://kck.st/239i37w
Keep up-to-date on Panda-a-Panda's campaign by on Facebook, Twitter,YouTube & Instagram