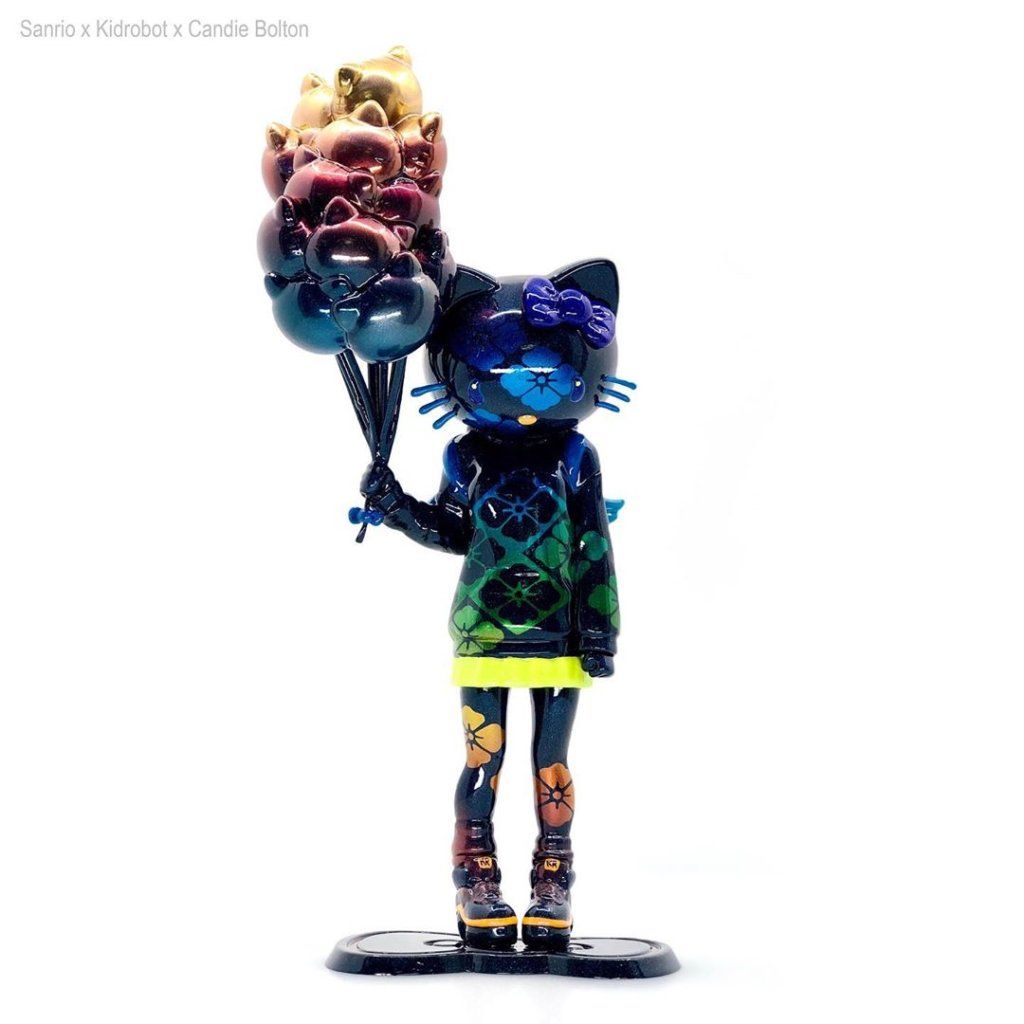 Hey, hey yeah you! How'd you like to get involved in a lottery to own these highly colourful custom Hello Kitty figures by Candie Bolton? With such an array of colours on display, are you surprised that they're named the Rainbow Hanabishi Hello Kitty? Narh, of course not. Candie has taken the 9inch figure she worked with Kidrobot x Sanrio and giving them a custom rainbow makeover!
We also understand that Kidrobot, who produced the original platform, will no longer be producing these figures so if you're looking to add these Hello Kitty sculpts to your collection then you're best bet is via lotteries like this one. The Rainbow Hanabishi Hello Kitty Lottery winners will be picked on Friday 31st July, with winners expected to pay within 24hours. Each custom Rainbow Hanabishi is priced at $300. There is an expected to ship within 1-3 weeks after the lottery has finished. You can enter the lottery using the button below.
---
Candie Bolton Social Media
Facebook: https://www.facebook.com/candie.bolton/
Instagram: https://www.instagram.com/candiebolton/
Twitter: https://twitter.com/Candie_Bolton
---
If you want to support The Toy Chronicle, we have a number of options available to you. We have started to stock a wide range of releases that we think you will enjoy. Ranging from production pieces from Superplastic, Unbox Industries & POP MART, to original pieces from our favourite artists like Sank Toys, Quiccs & Czee13. Purchasing one of our pins also really help. A quick, cheap way to also support the TTC is by making a small donation. These can all be completed below through our online shop. We appreciate all the support! Thanks!