This Saturday, October 24th, is a new show at myplasticheart, a solo exhibit by PodgyPanda! This show will feature cute and cuddley adventuring characters in original work and prints, and will feature Podgy aka Richard's distinctive blue colored penciling.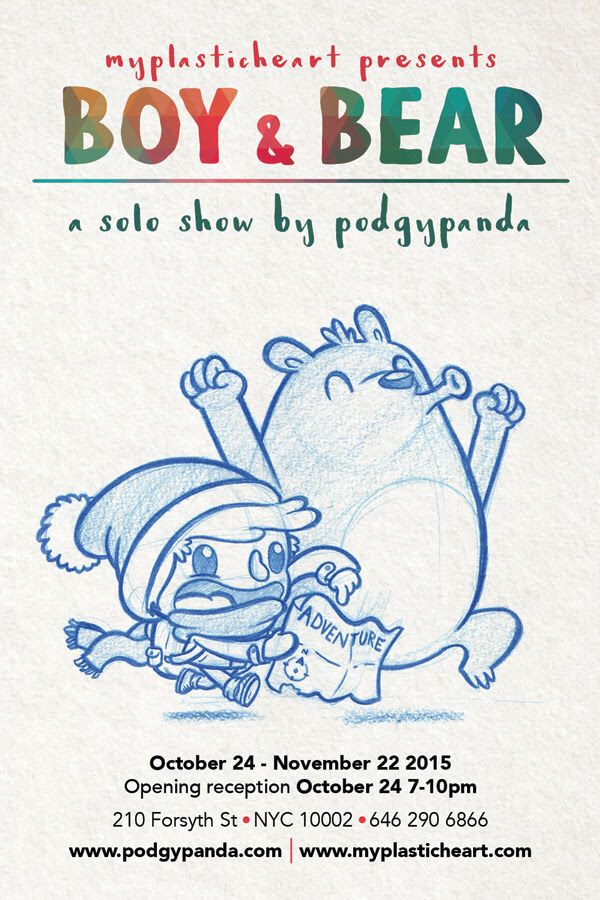 Richard has posted some sneak peeks on his Instagram too.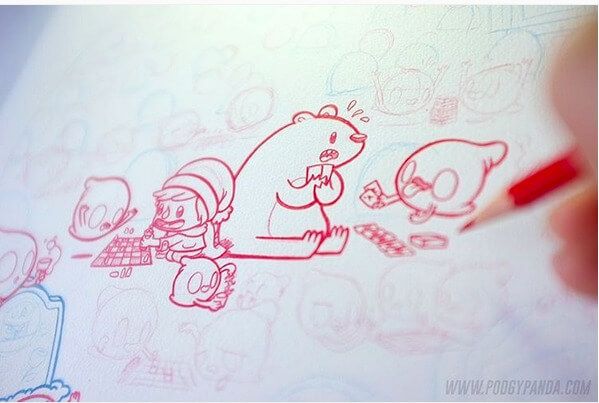 Boy and Bear with board game playing ghosts!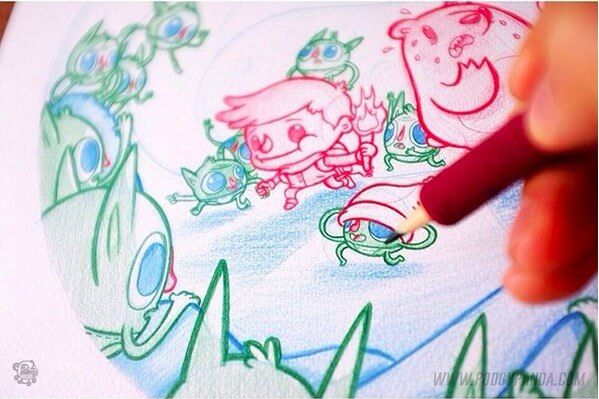 Boy and Bear with goblins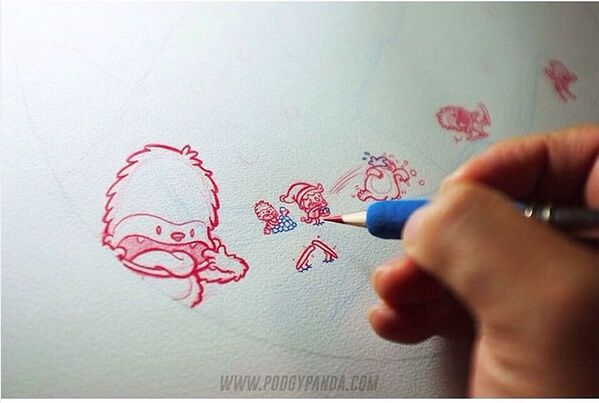 Boy and Bear with Yeti. This one is my favorite so far!
This show will run through November 22nd! If you're in NYC be sure to check it out, it looks like it's going to be perfect for the upcoming holidays!
Images from myplasticheart and PodgyPanda.