Ben Seto's Woot Bear Skullbunny gets a new version! the ultra cute bunny is all dressed up in time for halloween. No matter if the Skullbunny is naked like the OG Woot Bear version, or this skeleton version he's so adorable. The icing on the cake HE'S GID too.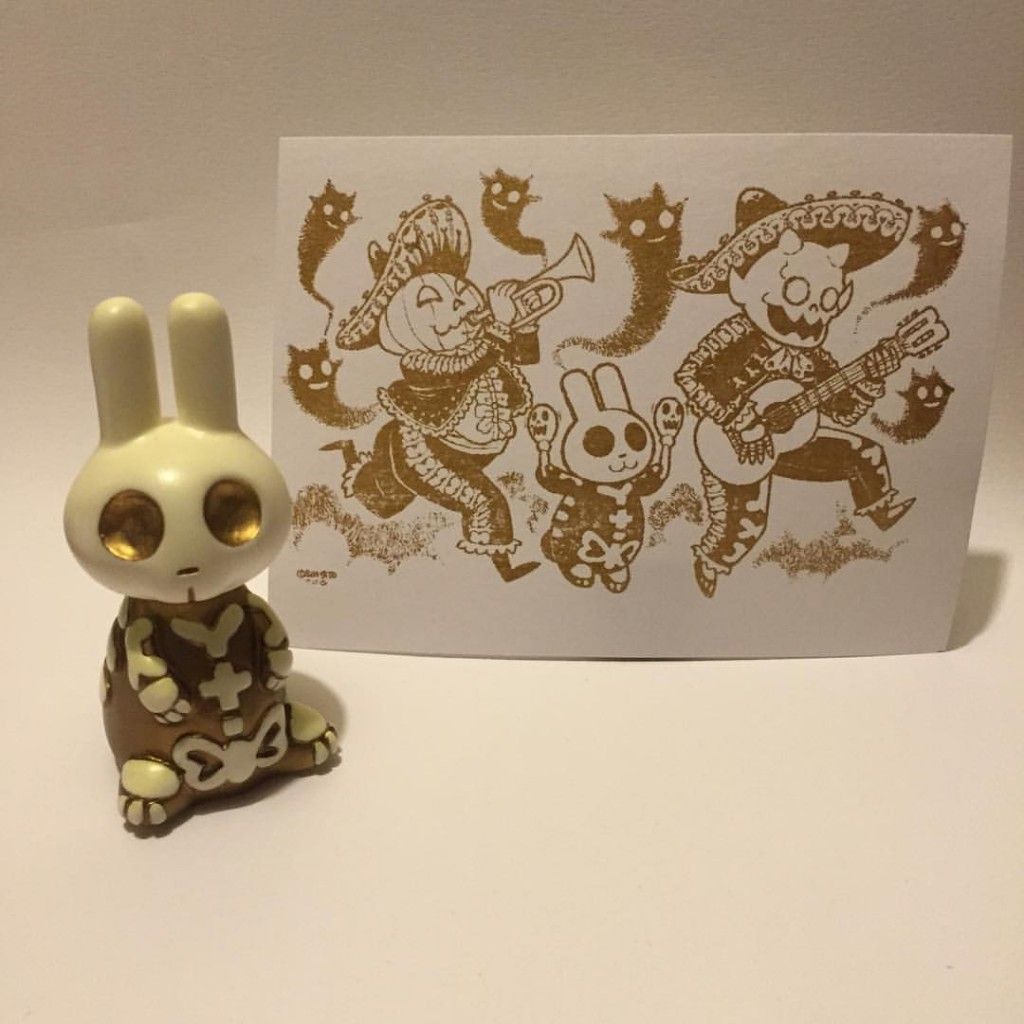 Ben Seto's Wootbear exclusive Glow-in-the-Dark Skeleton Skullbunny are limited to 20 pieces. This set will come with a mini silk screen print. So if you love these skeleton munckins then Saturday October 24th, 2015 is a date to remember an visit the Woot Bear store and grab one for $50 each.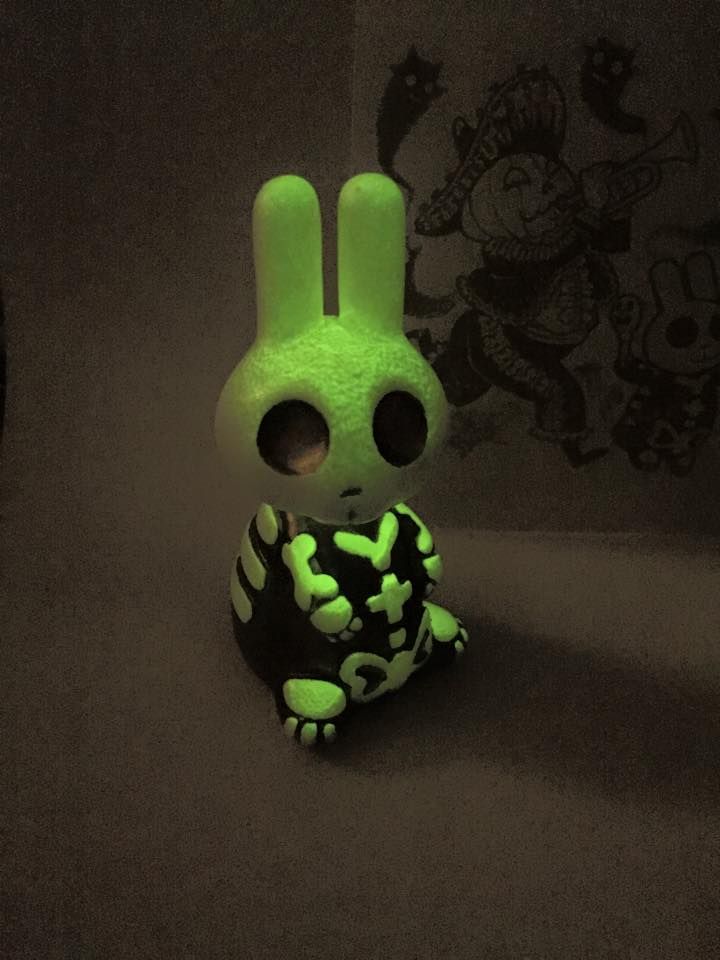 The glow in the dark makes him even more adorable (i'm squealing like a girl)
Find Woot Bear Via http://wootbear.com/
Make sure you check out Ben's amazing work at http://www.blacksheepcomics.com/ especially is new released new book, Usagi Jane and The Skullbunnies Volume 1 from Black Sheep Comics!

Fingers cross Ben will make his Usagi Jane into a figure, but for now you can grab the mini comic at  http://blacksheepcomics.bigcartel.com/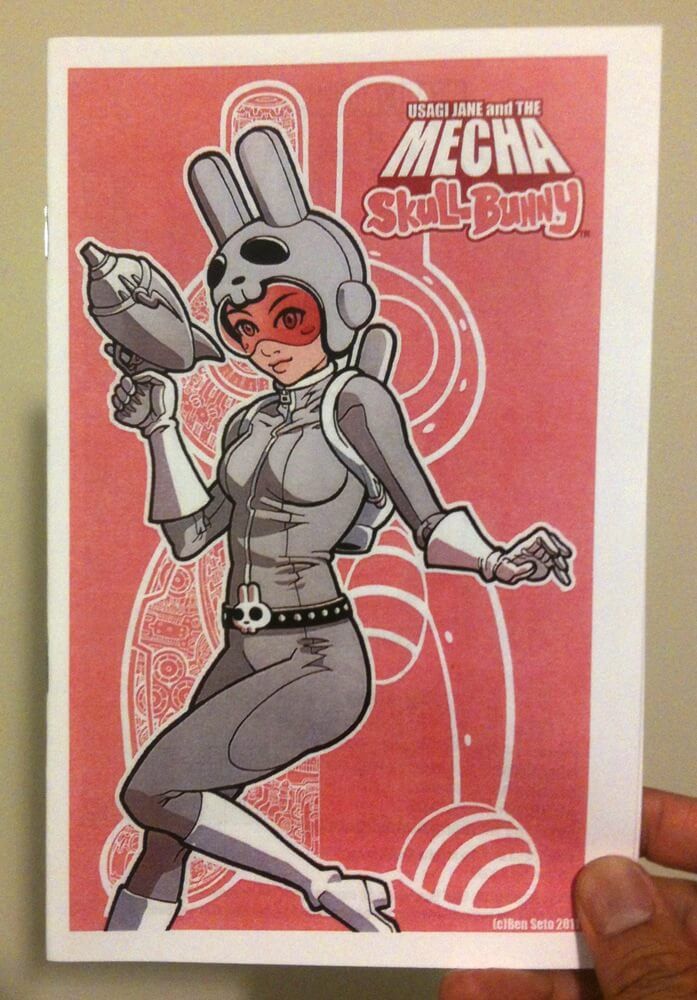 Find Ben on Instagram and Facebook too.