Like we said last week, Pity da FOOL! Jim Dreams "CHUNK" has overdosed on a little too much A-TEAM series and gave himself B.A. Baracus look, HA. Que the music! Jim has gone all out with the cosplay he's still tired as F. Pass Mr. C a beer? Talk about ultimate bling (please note it's not real gold, ha) CHUNK silhouette still amazes us how much Jim can make it look totally different. So this is what happens when the cameras stop rolling, let it all hang out. Can't wait to cop one ourselves. Guess what TODAYS your chance as ONLINE RELEASE has been launched.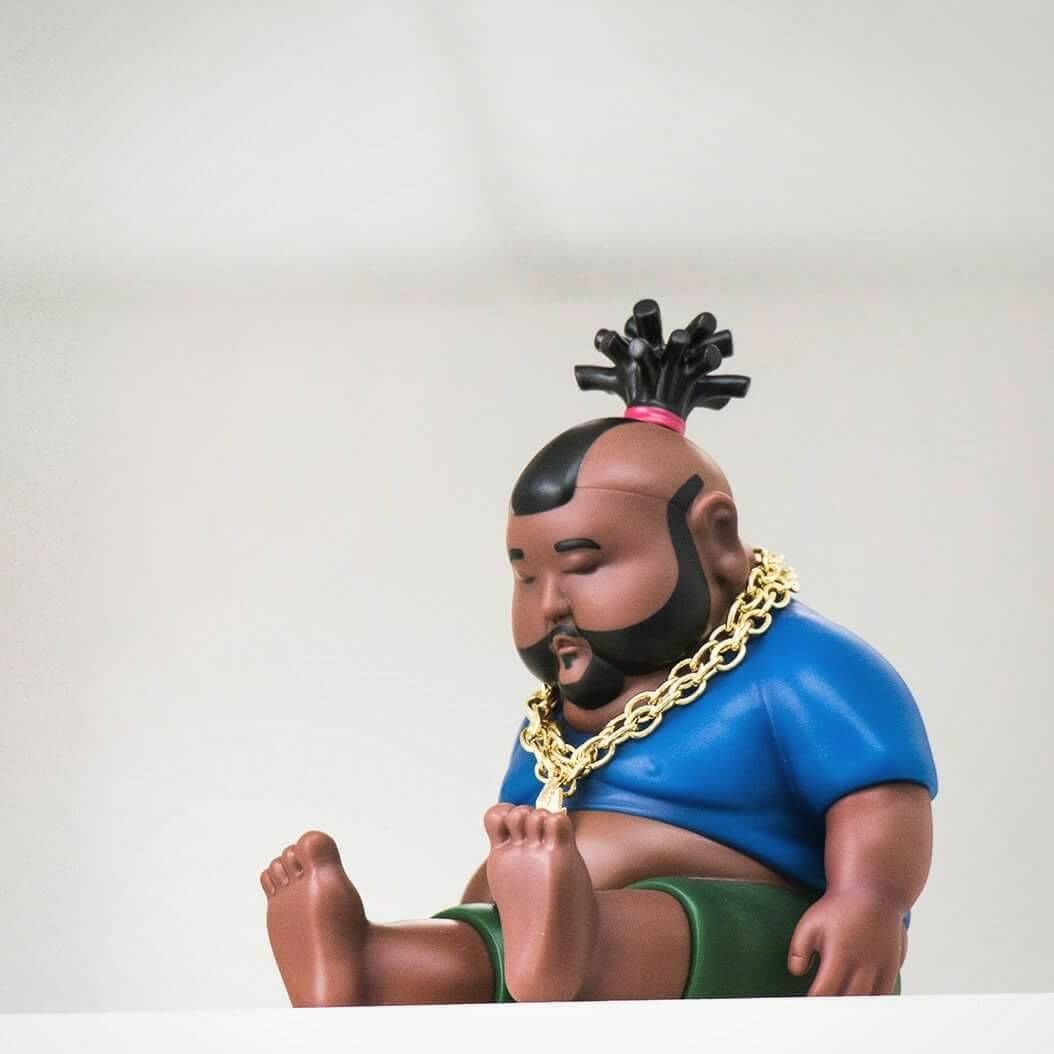 WHEN: NOW
WHERE: http://vvc.bigcartel.com/
PRICE: $85 USD
Could we see a Mike Tyson edition in the near future?

http://store.unboxindustries.info/ for more vinyl goodness.
Check out our LIVE unboxing of CHUNK.

Behind the scenes at Unbox Industries HQ and you will see some prototypes.

If you want to get your Designer Toy news first, you should look to download our new TTC Mobile App. Designer Toy news direct to your smartphone. No dealing with social media algorithms.
It's FREE.
Find Jim Dreams on Facebook and Instagram.
(info and media lifted from Jim Dreams and  Unbox Industries )