Flavour of the day? Vomit Kid by OKEH is back in the iconic Fast Food chain colours!  "In a red, yellow and white theme, Vomit Kid (Fast-food Edition) surely reminds us of a familiar fast-food restaurant mascot. He is painted vanilla-milkshake-white with clown-like nose and lips, and chili-red hair to complete the look. Turn this bad boy around and you'll find a smiley face imprinted on the back of his red t-shirt, reminding us of the happy mealtimes we had as kids at fast-food restaurants. And watch out for that blast of vomit! This time, his vomit is a transparent, oil-like gush, tying in with the concept of getting rid of all the oily junk that he has in his body! This is the first clear-vinyl vomit in the Vomit Kid collection.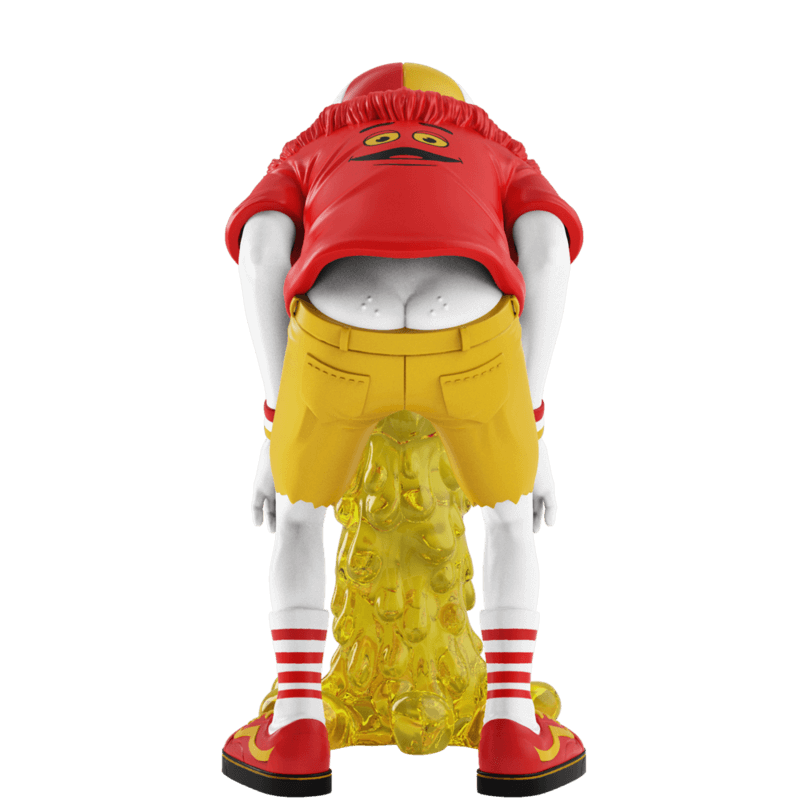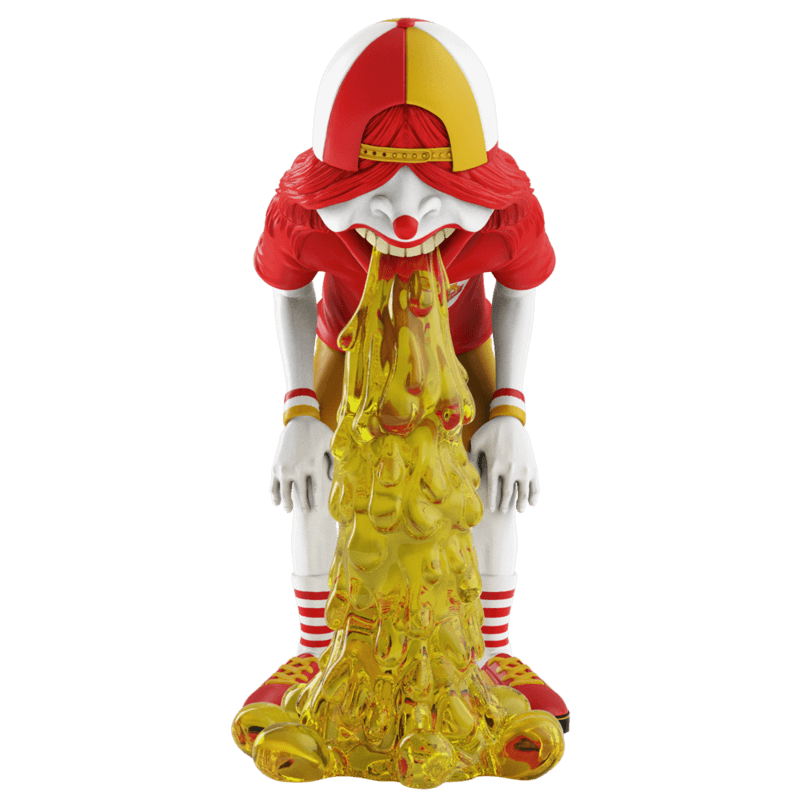 The South Korean Artist OKEH has been working as a graphic designer and art director for street wear brand "Buried Alive" for about 9 years from 2006 to 2014. Since then, he has co-founded Palindrome Studio with graphic designer Nam Moo-hyeon, which specialise on branding, art directing, and graphic design.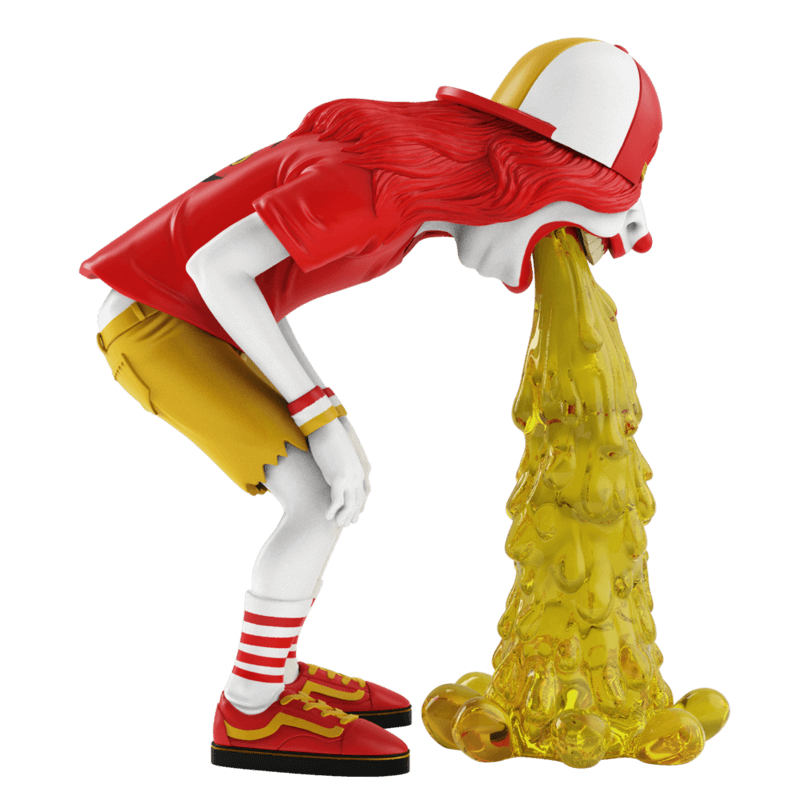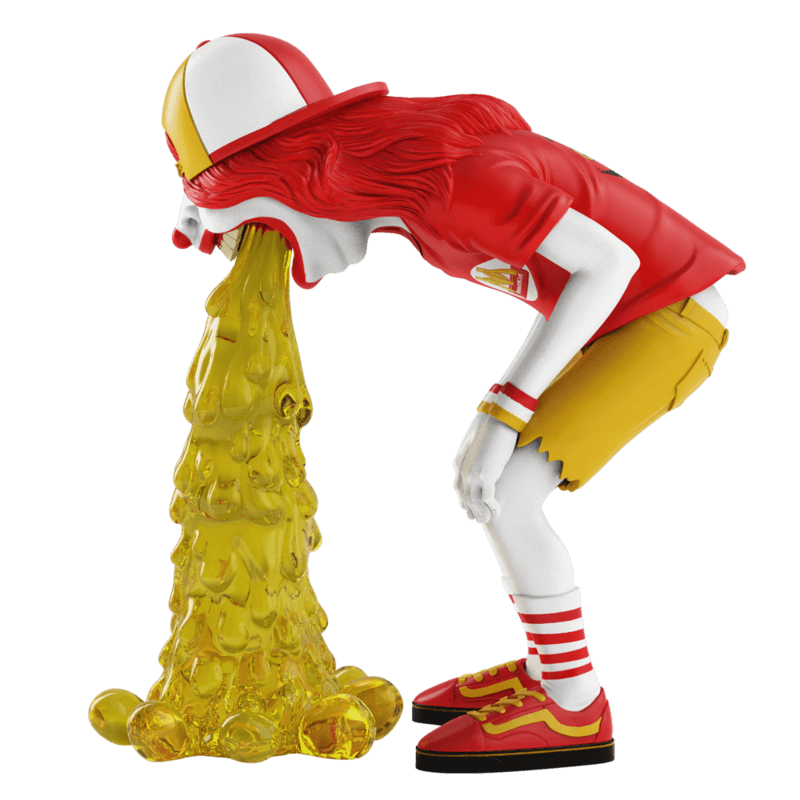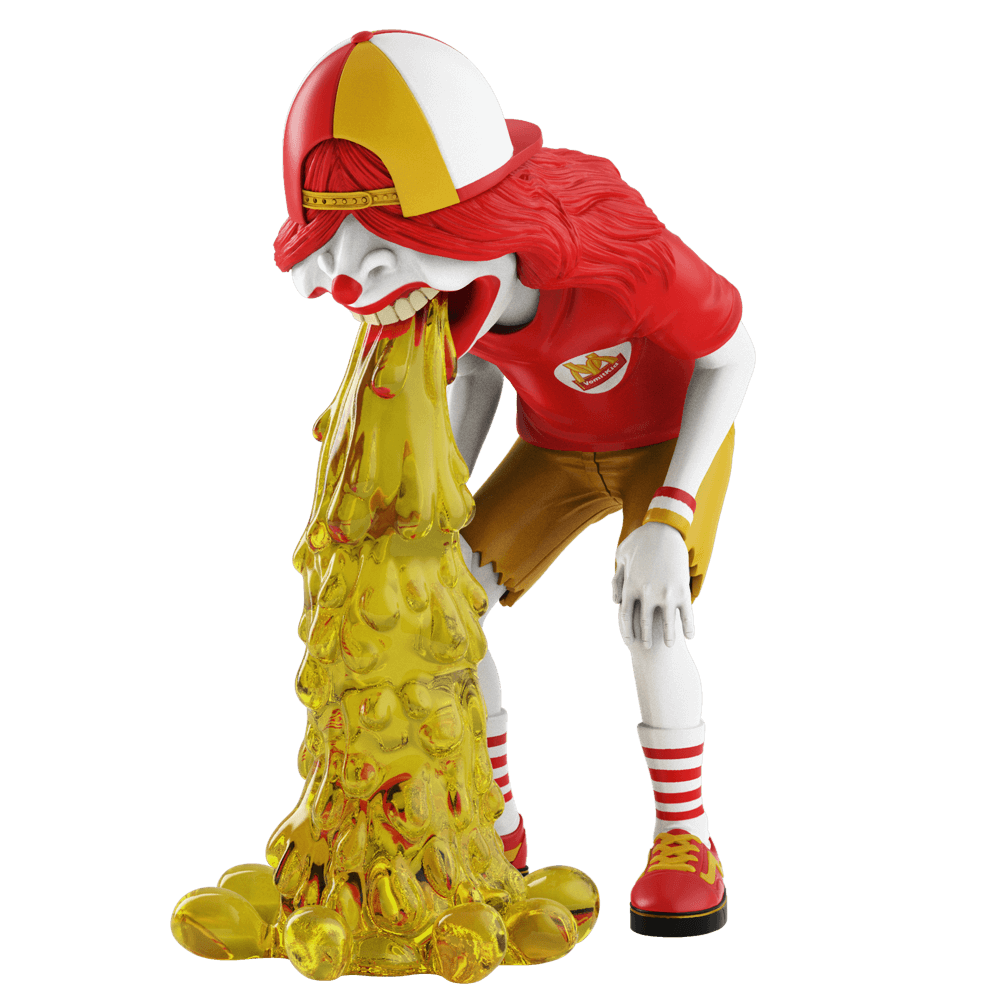 8″ (20cm) Tall Soft Vinyl Art Collectible
Packed in PE Bag with Custom Card Header
Comes with a Matching Iron-On Patch
Limited edition of 300 pcs.
WHERE: https://mightyjaxx.rocks/
PRICE: $ 89
If you want to get your Designer Toy news first, you should look to download our new TTC Mobile App. Designer Toy news direct to your smartphone. No dealing with social media algorithms.
It's FREE!