Pity da FOOL! Jim Dreams "CHUNK" has overdosed on a little too much A-TEAM series and gave himself B.A. Baracus look, HA. Que the music! Jim has gone all out with the cosplay he's still tired as F. Pass Mr. C a beer? Talk about ultimate bling (please note it's not real gold, ha) CHUNK silhouette still amazes us how much Jim can make it look totally different. So this is what happens when the cameras stop rolling, let it all hang out. Can't wait to cop one ourselves.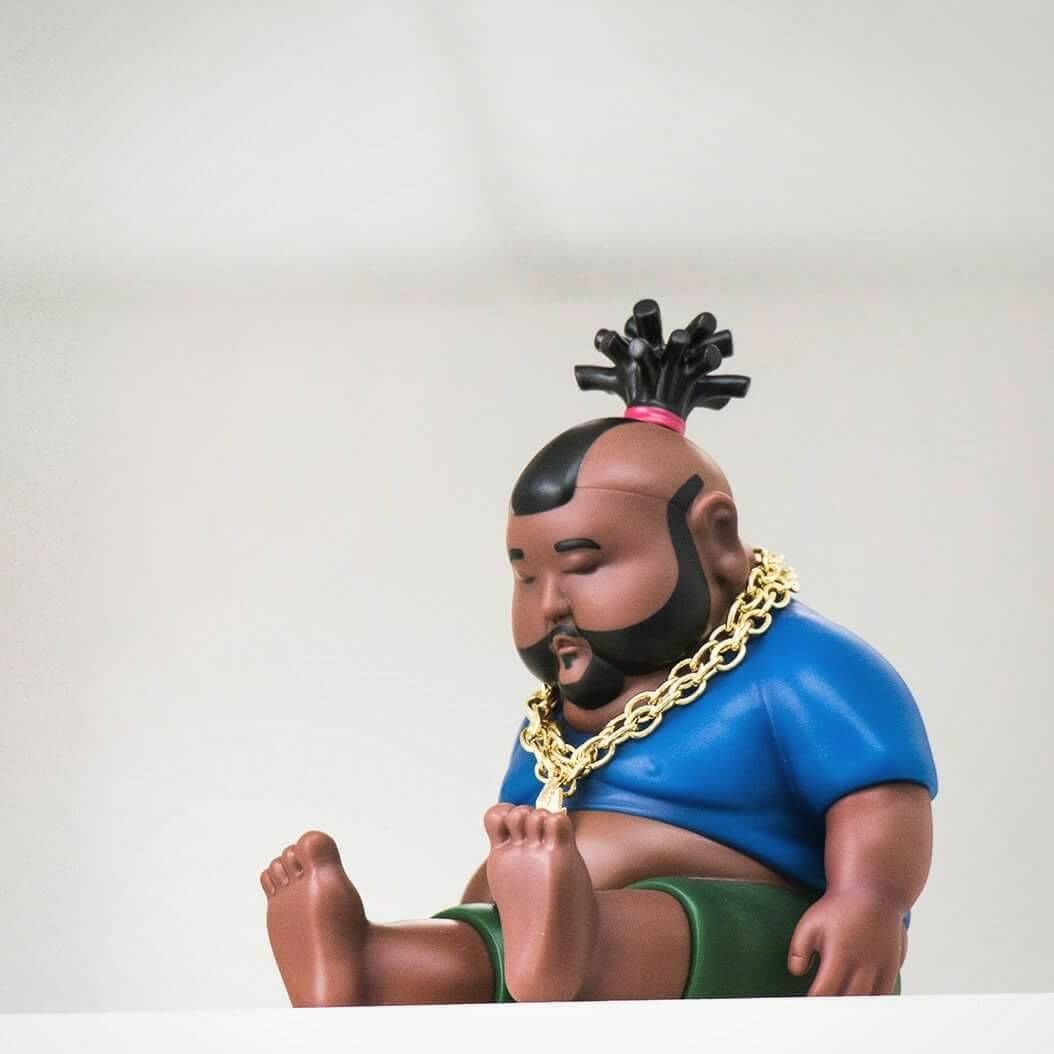 Vintage Vinyl, Club has a Jim Dreams pop up show which could indicate MR. C making his debut! More details next week, stay tuned. We've spoken to Jim and he's notified us more surprises are on the way! keep your eyes peeled.
UPDATE
Event : Meeting Jim Dreams & Mr C at VVC
Location
Vintage & Vinyl Club 膠易廣場
Shop No.5, 2/F, Comix Home Base , 7 Mallory Street, Wan Chai,
Date :- 24 March 2018 ( next Saturday )
Time :- 4:00pm to 5:30 pm Hong Kong time
Product and Price : Mr C / Retail Price HK$680
Guest :- Jim Dreams (autographing)
The international release will be announced very soon, stay tuned.
UPDATE
Now launched at http://vvc.bigcartel.com/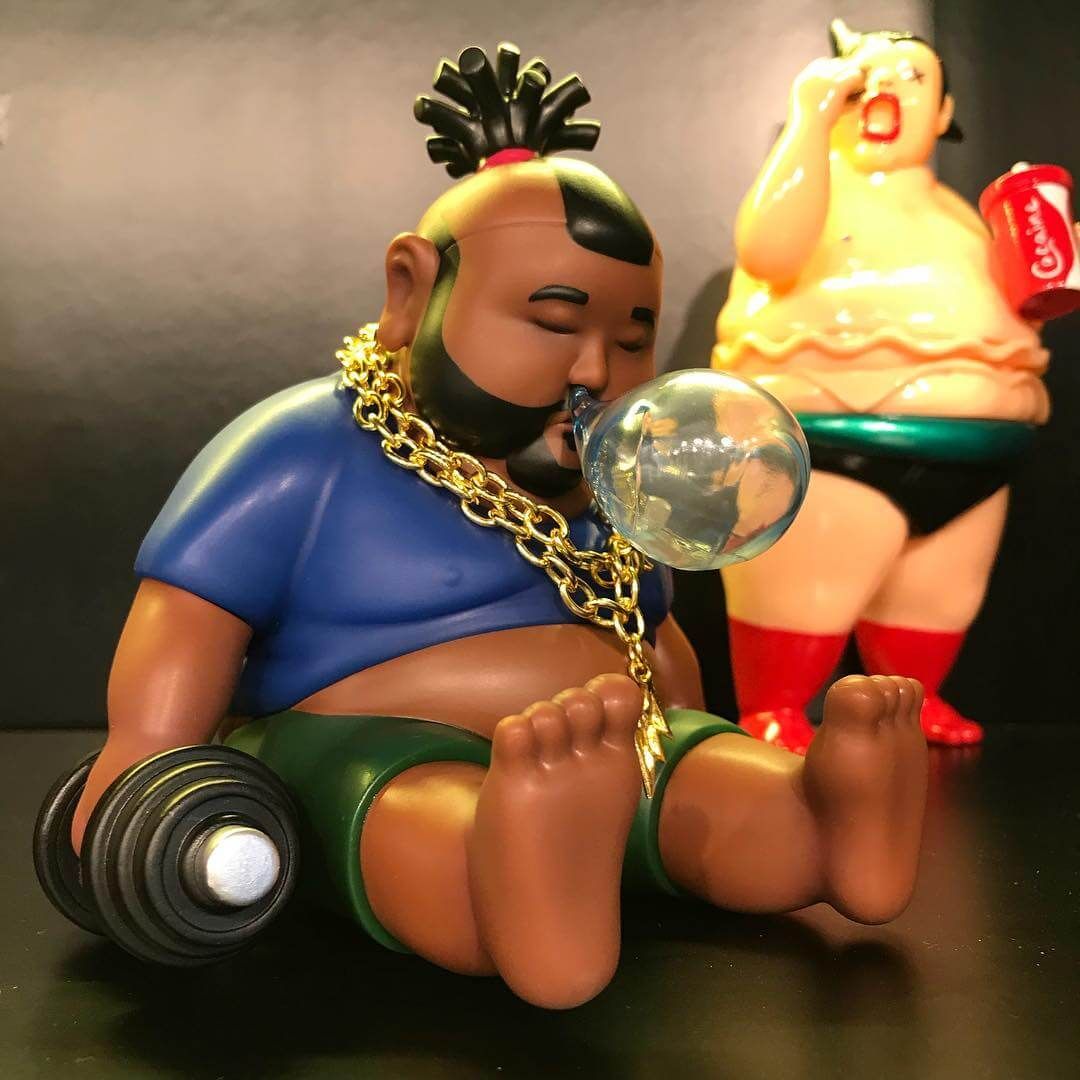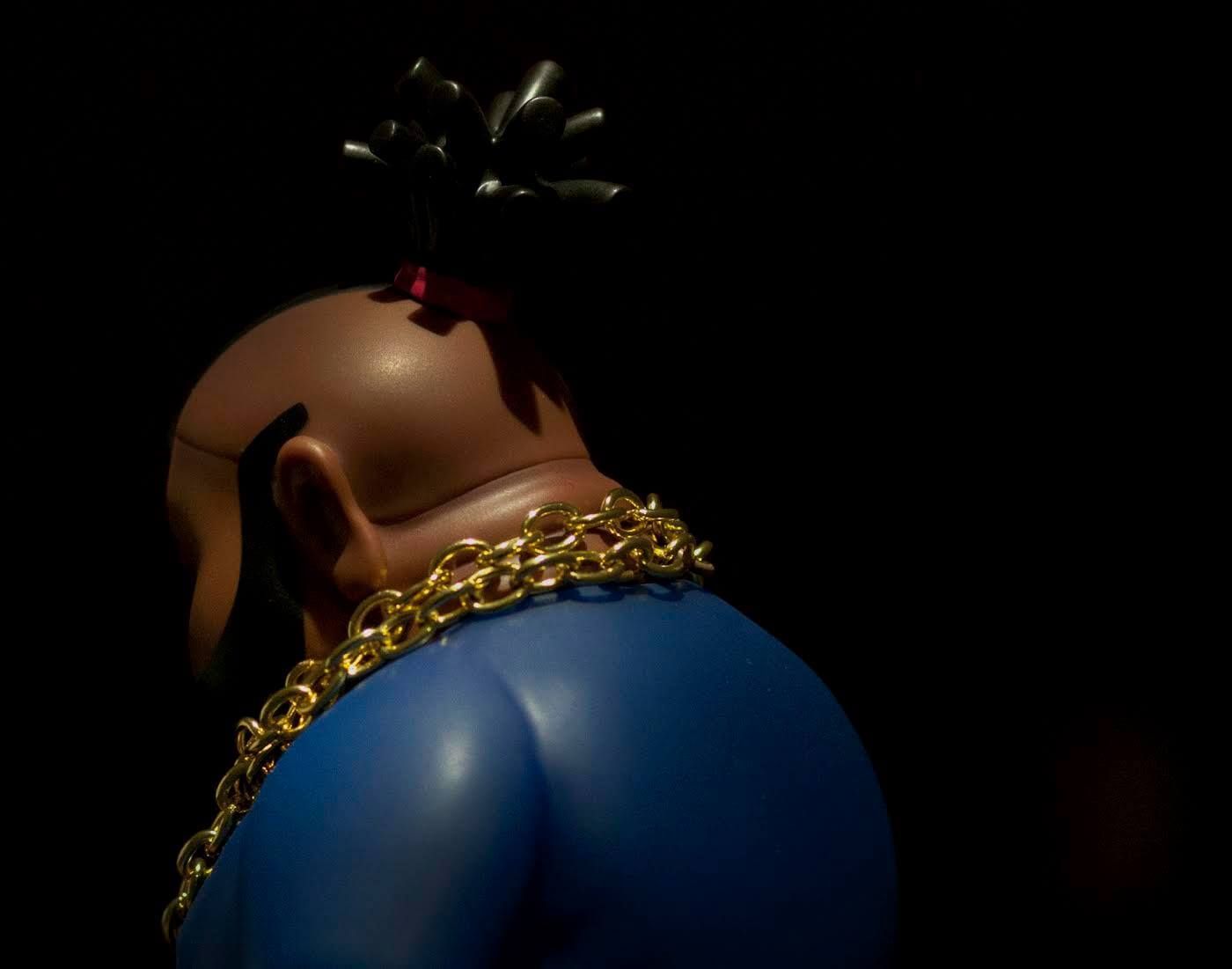 Could we see a Mike Tyson edition in the near future?

http://store.unboxindustries.info/ for more vinyl goodness.
Check out our LIVE unboxing of CHUNK.

Behind the scenes at Unbox Industries HQ and you will see some prototypes.

If you want to get your Designer Toy news first, you should look to download our new TTC Mobile App. Designer Toy news direct to your smartphone. No dealing with social media algorithms.
It's FREE.
Find Jim Dreams on Facebook and Instagram.
(info and media lifted from Jim Dreams and  Unbox Industries )