The highly sought-after hell hound Aleister Growley kaiju by the one and only DevilSKaIju, Dski One is back, and according to the master himself 'will shine some light on the demons that walk among us'. We can say that he's here to kick ass and chew bubble gum and he's all out of bubble gum.
This new colorway is inspired by the cult classic 1988 American science-fiction action thriller film They Live, written and directed by John Carpenter, based on the 1963 short story "Eight O'Clock in the Morning" by Ray Nelson.
This is not the MK Ultra project, this is MKALEISTER and we will OBEY and CONSUME this soft vinyl piece.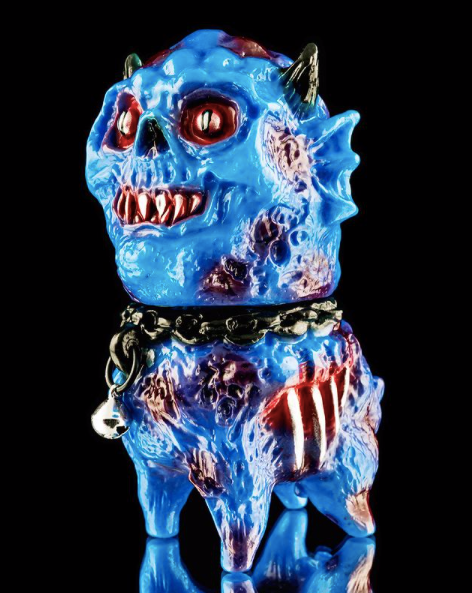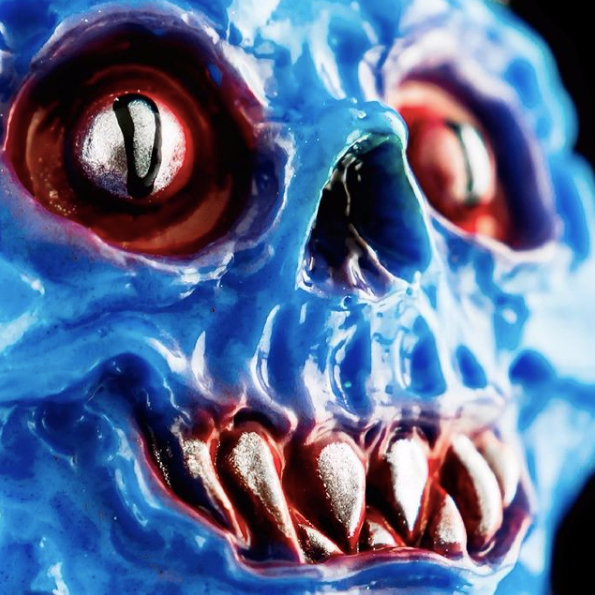 Stands about 4.5″ (11cm) tall with one point of articulation. Priced at $50usd+ shipping.
Available Saturday April 17th 9am PST at www.lulubelltoys.com.
Limited quantities.
The Devils Kaiju on Instagram.
Photos by the best kaiju photographer out there, Robert Howell/ Manic Images.