From comic strip to illustration, Taiwan's ever-so-popular "LanLanCat" gets a blind box series! The mischievous cat linking up with local brand Toy Way to present to you 5 new designs plus one CHASE in the first series! Powered by 那條魚 That Fish corp also makes an appearance in the series, it wouldn't be right if it didn't right? HA. Who's ready to see and own LanLanCat?!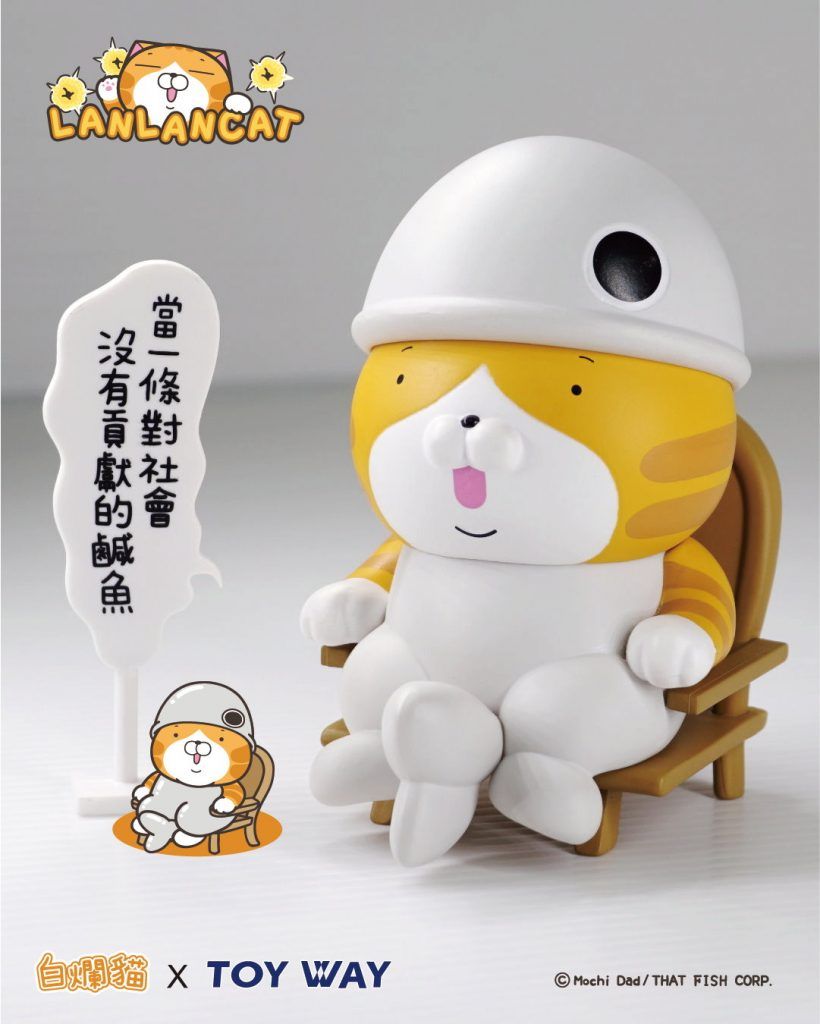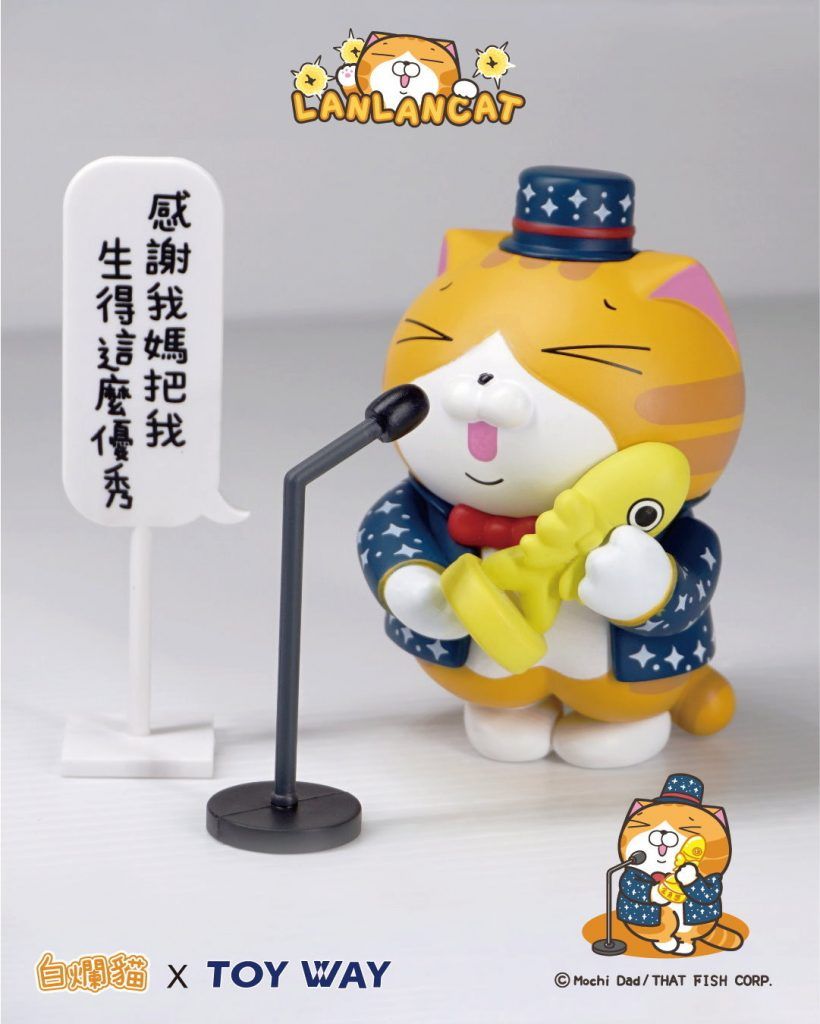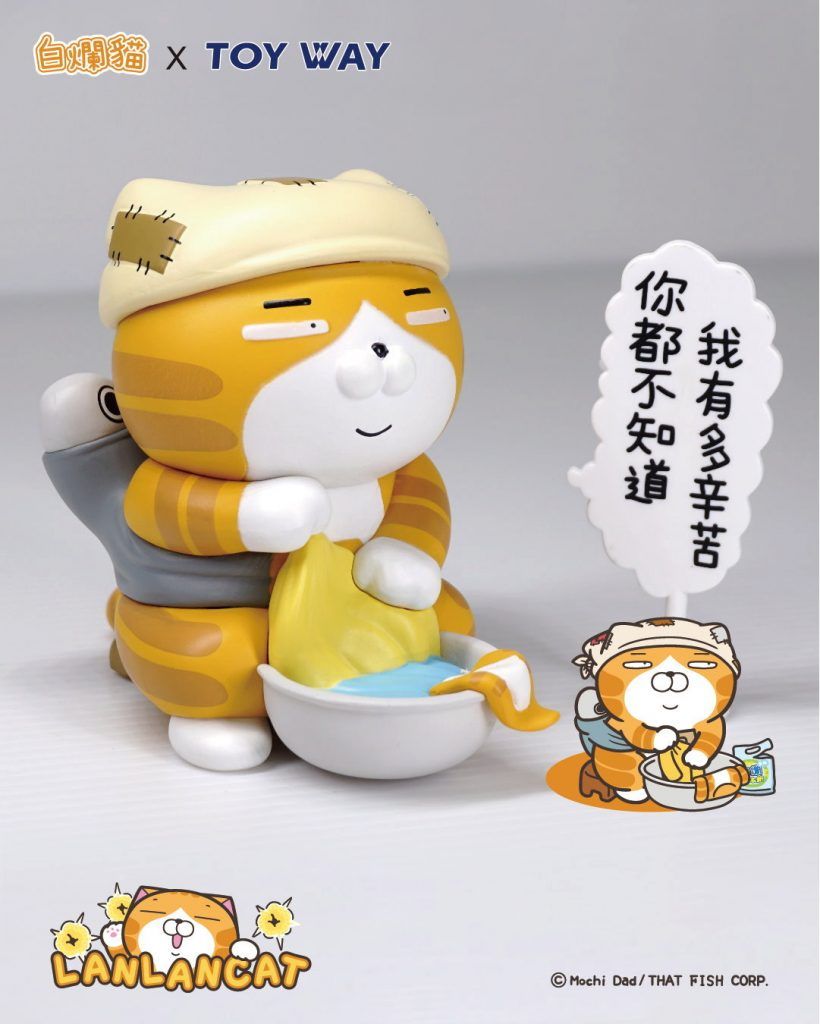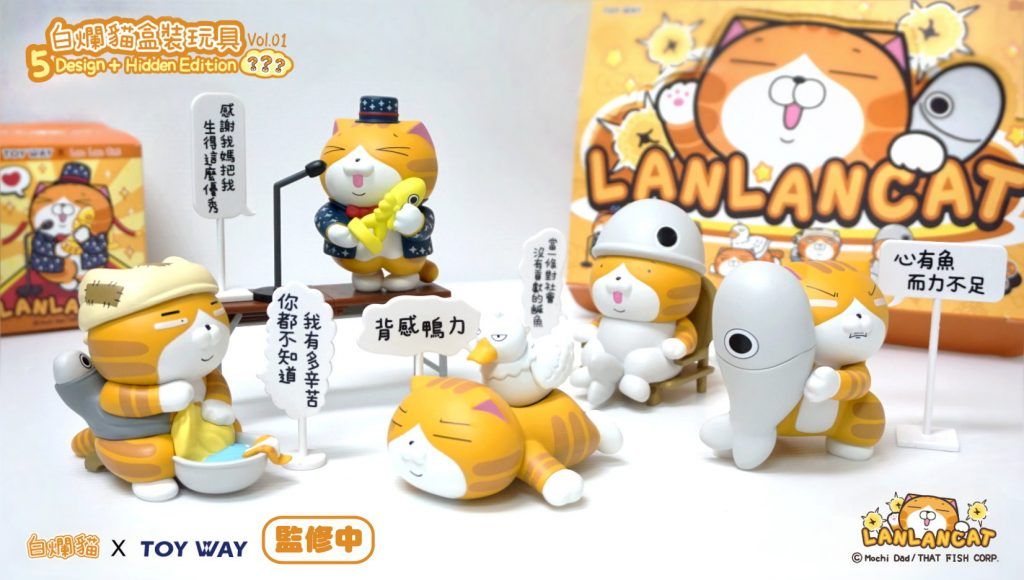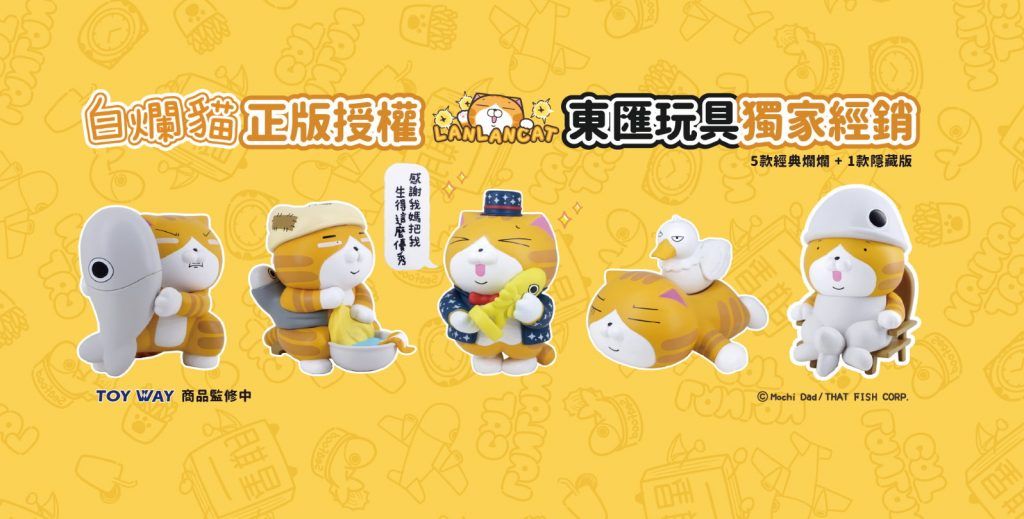 WHEN: Pre-order Next week
WHERE: at http://www.toyway.com.tw/ and all authrised Toy Way retailers and dealers
我們沒有零售 僅限台灣販售
下週全台各地 "實體玩具店" 和"網拍賣家"會正式開放預購粉絲們可以先向你喜歡的玩具店家做洽詢
全民偶像!貼圖霸主「白爛貓」再度於東匯玩具回歸啦~~
繼扭蛋、限量軟膠公仔後,首度推出精緻盒玩版爛爛公仔!
《 白爛貓盒裝玩具-第一彈 》
將超人氣貼圖實體化,搭配經典語錄
讓你時時刻刻感受正宗白爛的魅力!詼諧得讓你河河河
全5款 + 1款隱藏版 #各附爛爛經典語錄台座
星光爛 (附:麥克風)
鴨力爛 (附:"鴨力")
鹹魚爛 (附:椅子)
搬魚爛
苦命爛
隱藏版
公仔尺寸約60~90mm,超越一般盒玩的大尺寸與紮實份量感!
【隨機單抽】每款保密包裝,單盒價350元 (有機會抽中隱藏版唷)
【一套】 共6盒 (款式不重複,包含隱藏版)
預計8月上市,正版授權,東匯玩具獨家經銷
預購請洽實體玩具店或網拍賣家
監修中,可能與圖片有所差異,敬請諒解
粉絲們可以去問爆你喜愛的玩具店家了
正版扭蛋玩具批發、扭蛋機販售 請洽【東匯玩具】
Find LanLanCat via https://lanlancatshop.that-fish.com/ Facebook and Instagram.
Toy Way via Facebook and Instagram.
If you want to get your Designer Toy news first, you should look to download our new TTC Mobile App. Designer Toy news direct to your smartphone. No dealing with social media algorithms.