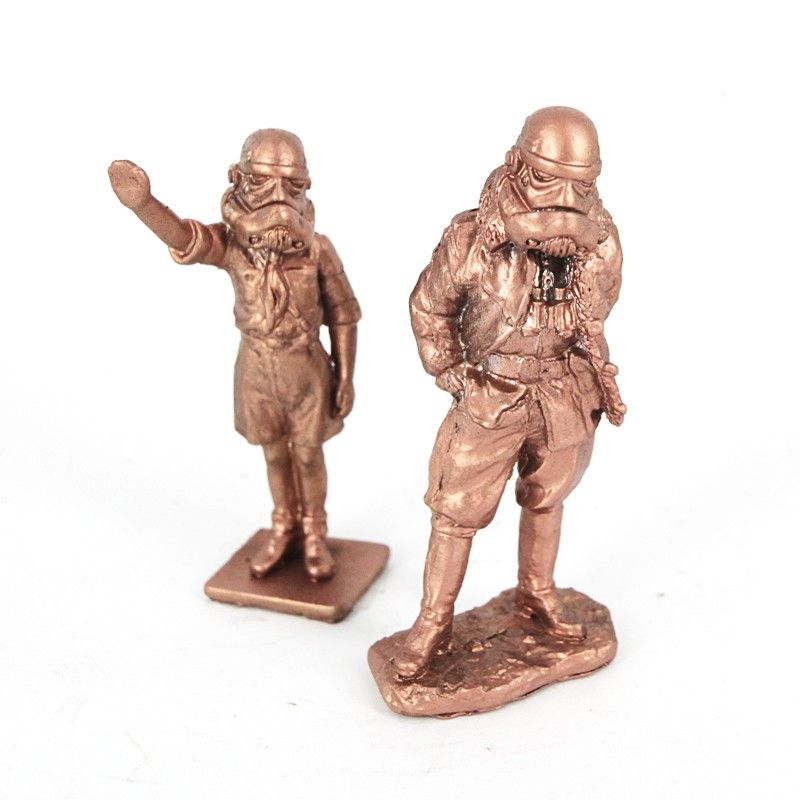 INFERIOR TROOPERS are guys who failed the Imperial exams, those who are weaker and those who had injuries. Casted away by their battalion, they have to find a way to survive in this raging war. Armed with just a regular issued helmet with old WWII gears and ancient rifles, the odds are against them.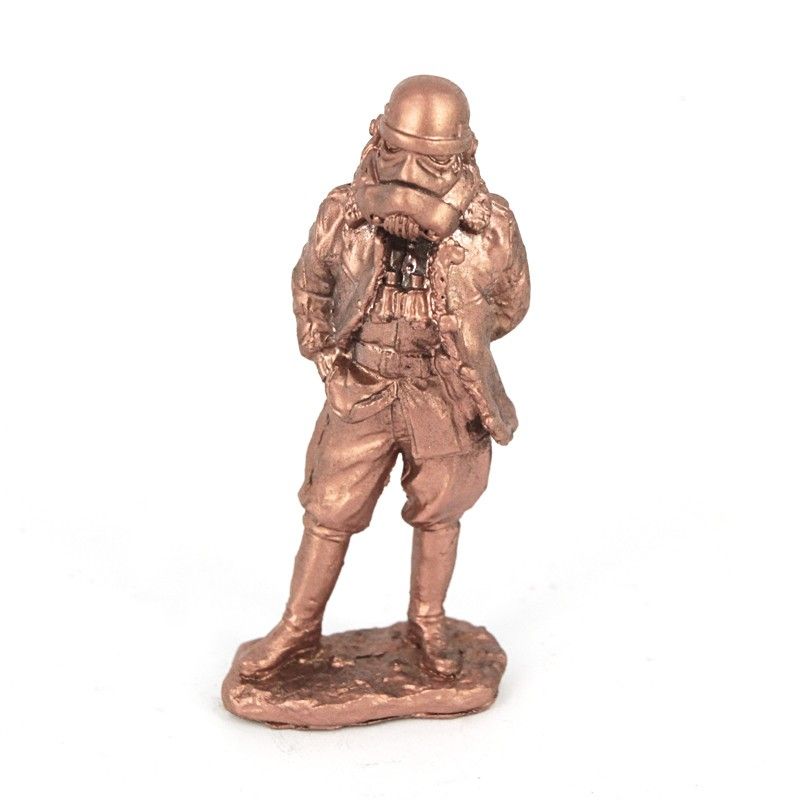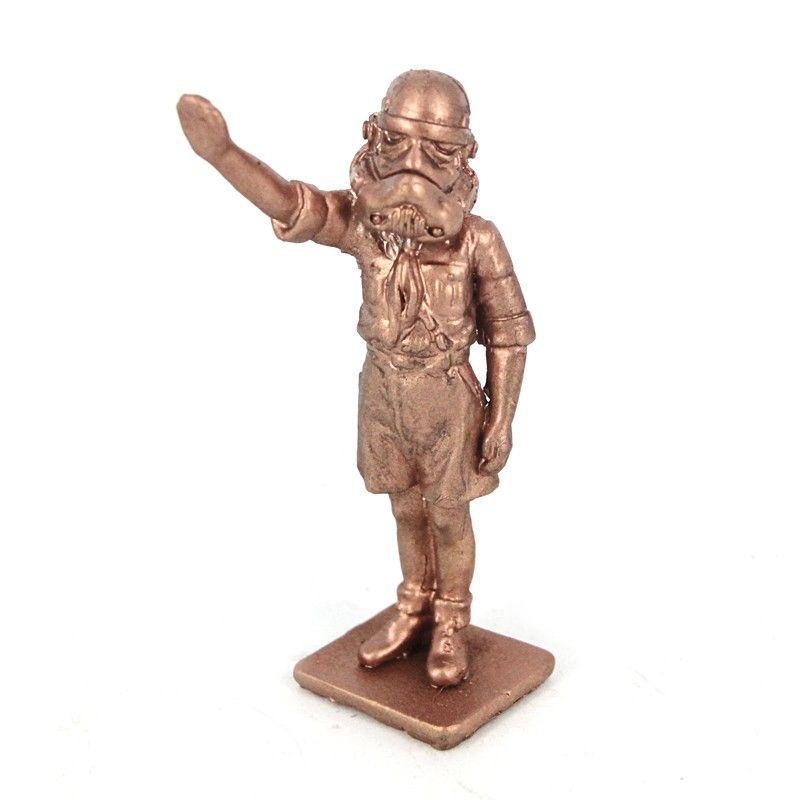 2.75″ / 7cm tall
Resin art figure
Copper Edition
Two versions available "Commander" or "Saluting Youth", available for $17 a piece or the two set for $30.
Available from the Mighty Jaxx store.