While procrastinating on Facebook while I should have been working, I saw a few friends had liked a page called My Geek Box so I thought I would take a little look.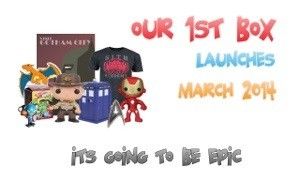 After a browse around I found that this is kind of a giant blind box that you can subscribe to get every month.
A few company's do this in America but this is (I think) the first one to be from the uk.
I emailed the guys to ask who they are involved with and how it works.
We are launching our first box in March and as such giving a discount to all members who come on board from the start. We offer a monthly themed mystery subscription box based around gamers and geeky themes. Each box will contain 6-10 items each month and will have a retail value much more than the cost of each subscription. Each box will also contain a new themed T-shirt each month.

We are currently developing relationships with some of the UKs largest importers and distributers of licensed brands such as marvel, DC, POP, Nintendo Star wars etc to insure we are offering the best products possible. Some of which we are importing from America.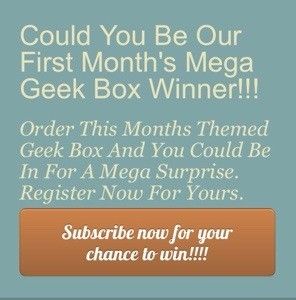 As an added incentive for people to get involved, My Geek Box are giving people who subscribe the chance to win the first "mega box" that will include a PS4!!!!!!
Normal monthly cost is £19.99 but if you sign up before the first drop you can get it as low as £14.99.
So go check out www.mygeekbox.co.uk and give it a go.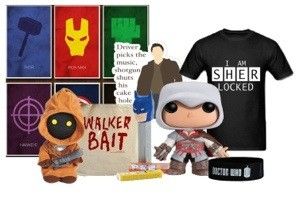 What I would like to see is some of the UK and European toy makers and artists getting involved, maybe sketches, small resin toys and stuff like that, but I guess that will depends on how well the first few months go.
Go check out their website and Facebook and we wish them the best of luck with this project.