6 months in the making and watching 2Petalrose process in the making of his all new character come to life has made it that extra special. This week will be your chance to join the journey and own a mini Kid Katana. Now we can finally give 2petalrose some breathing space and stop pestering him, HA. Mini Kid Katana hasn't disappointed us and seeing him all finished has surprised us as 2Petalrose adds in leather, wood, cloth and lucky Noodle mascot by Concrete & Bone.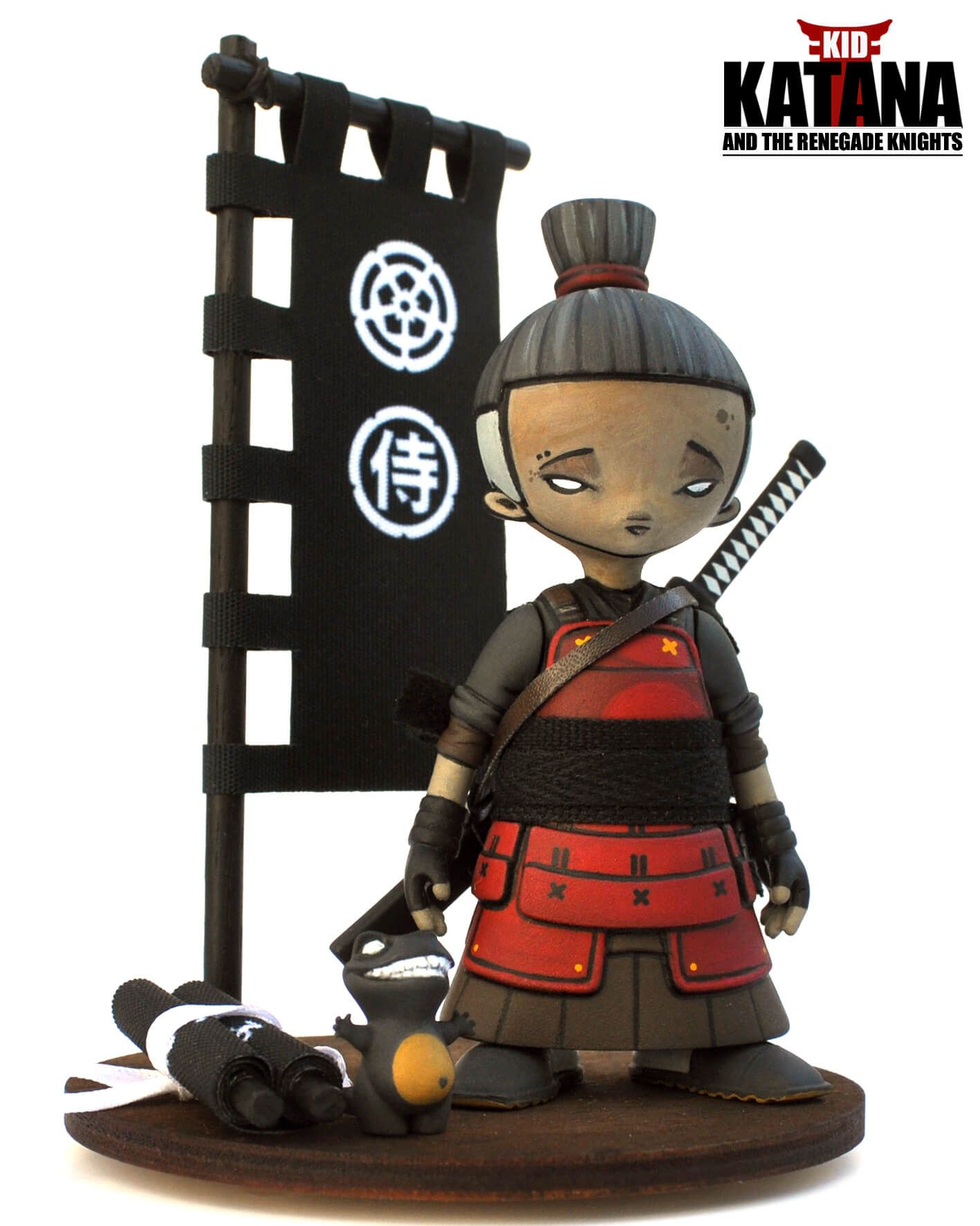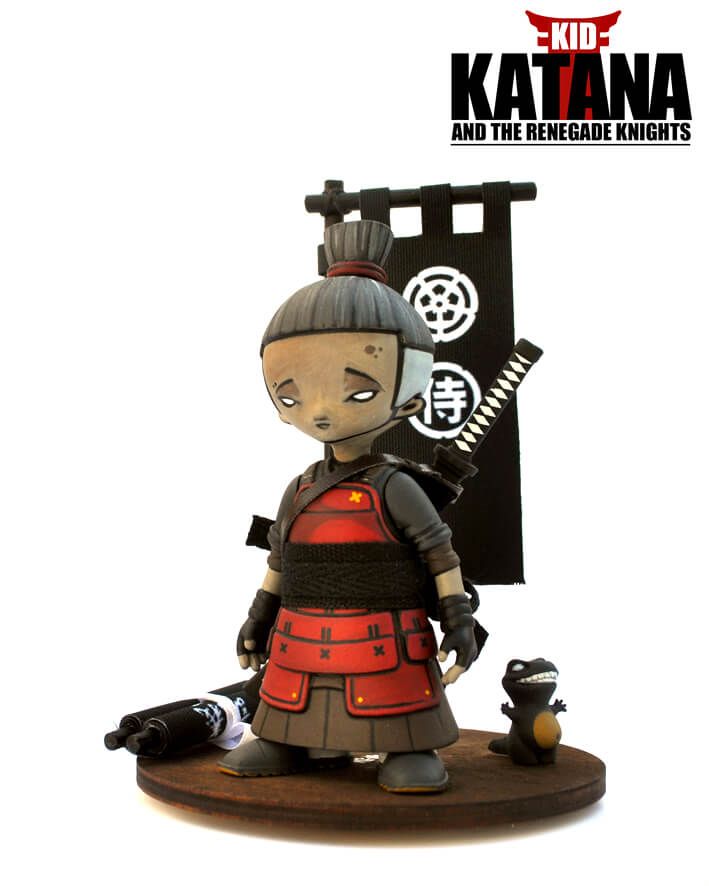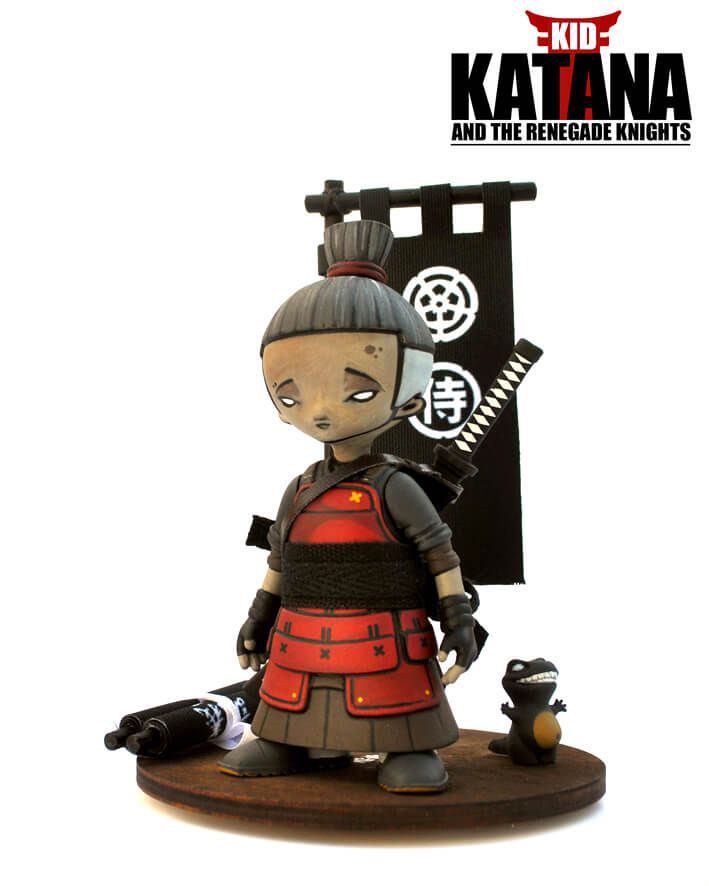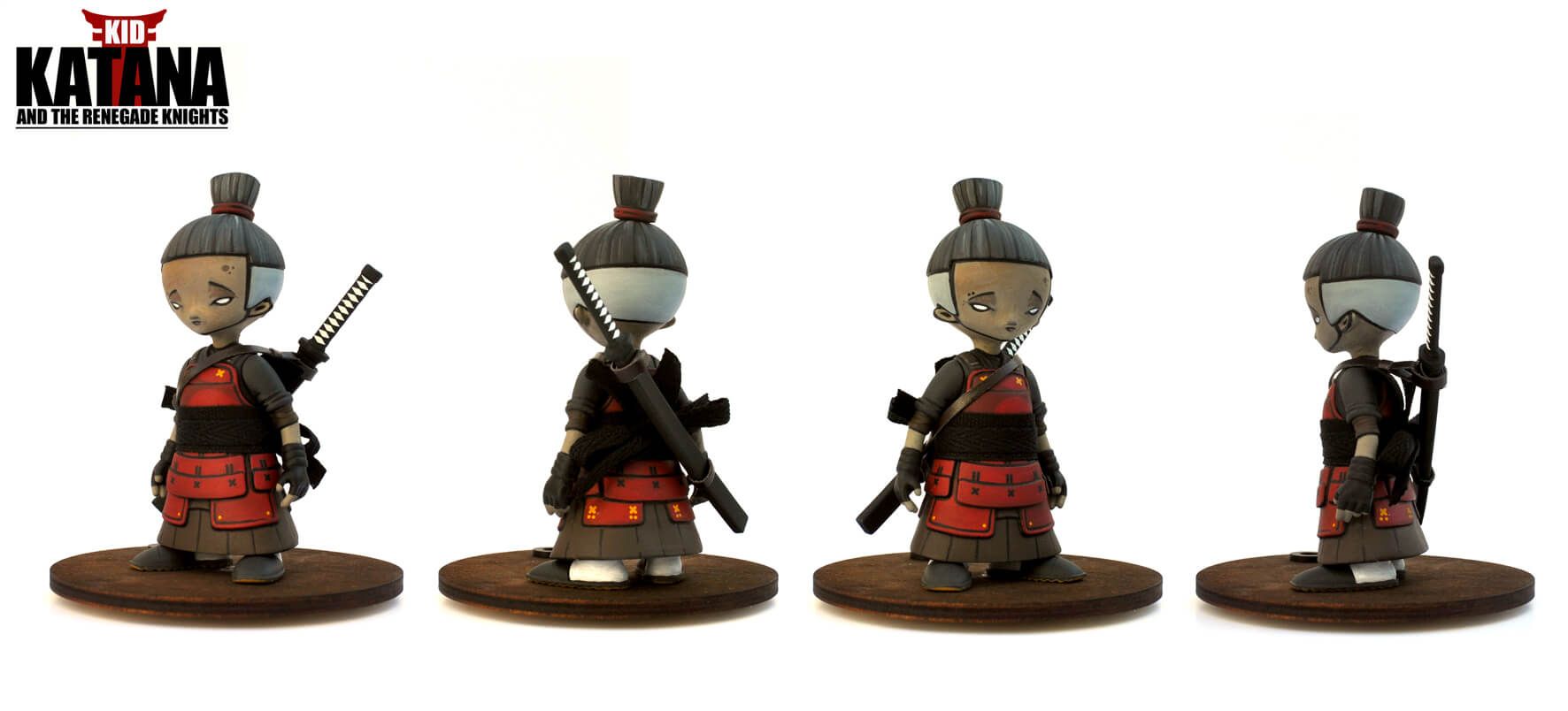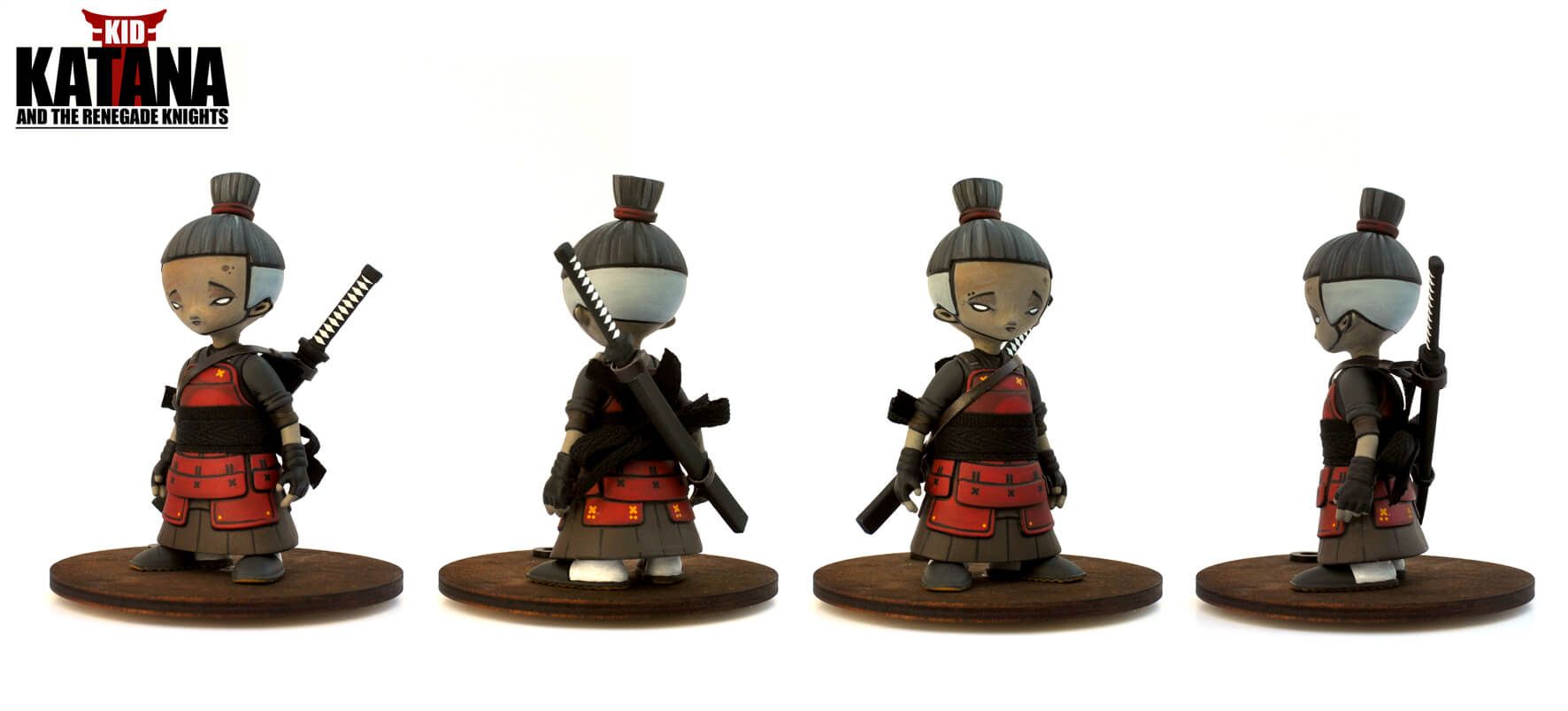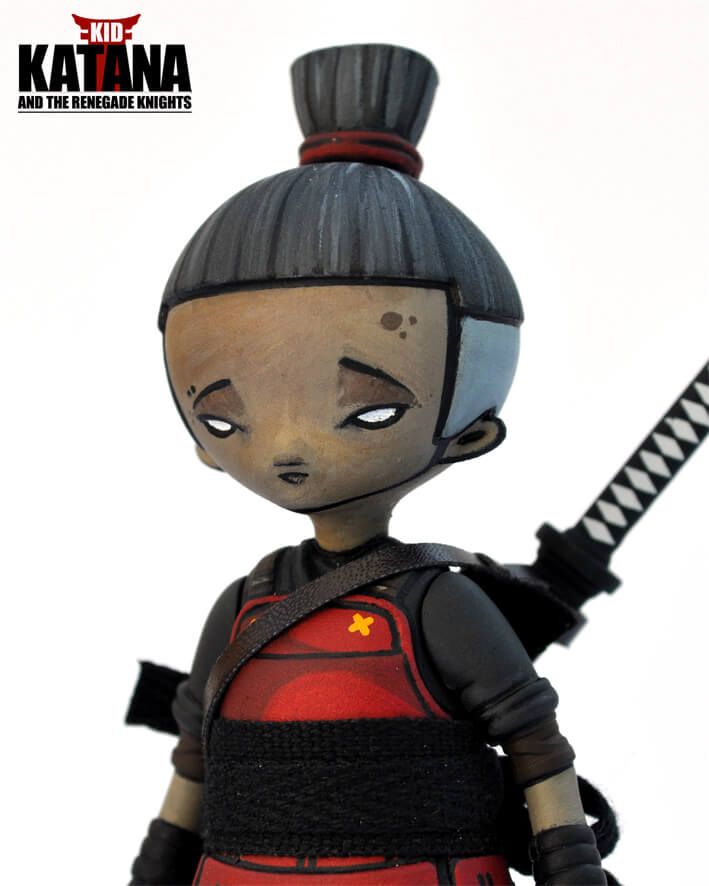 Now the biggest problem we have is the fact that 2Petalrose has thrown in Skull edition of Mini Kid Katana into the release! There goes our money! We can't decide which version we like more.
This journey begins at Capitol Point, a small underground

bunker town on the outskirts of what used to be Tokyo city.

Those that survived the last war were forced underground

to escape being captured and enslaved by the emperor.

With very little entertainment, children are encouraged to

train in the ancient art of the Samurai under the guidance

of Master ZU.

One katana wielding student they call "The Kid" is ready to

fight back and free the slaves, but he can't do it alone. . .

He needs to assemble a team…. of Renegade Knights.
Skull Edition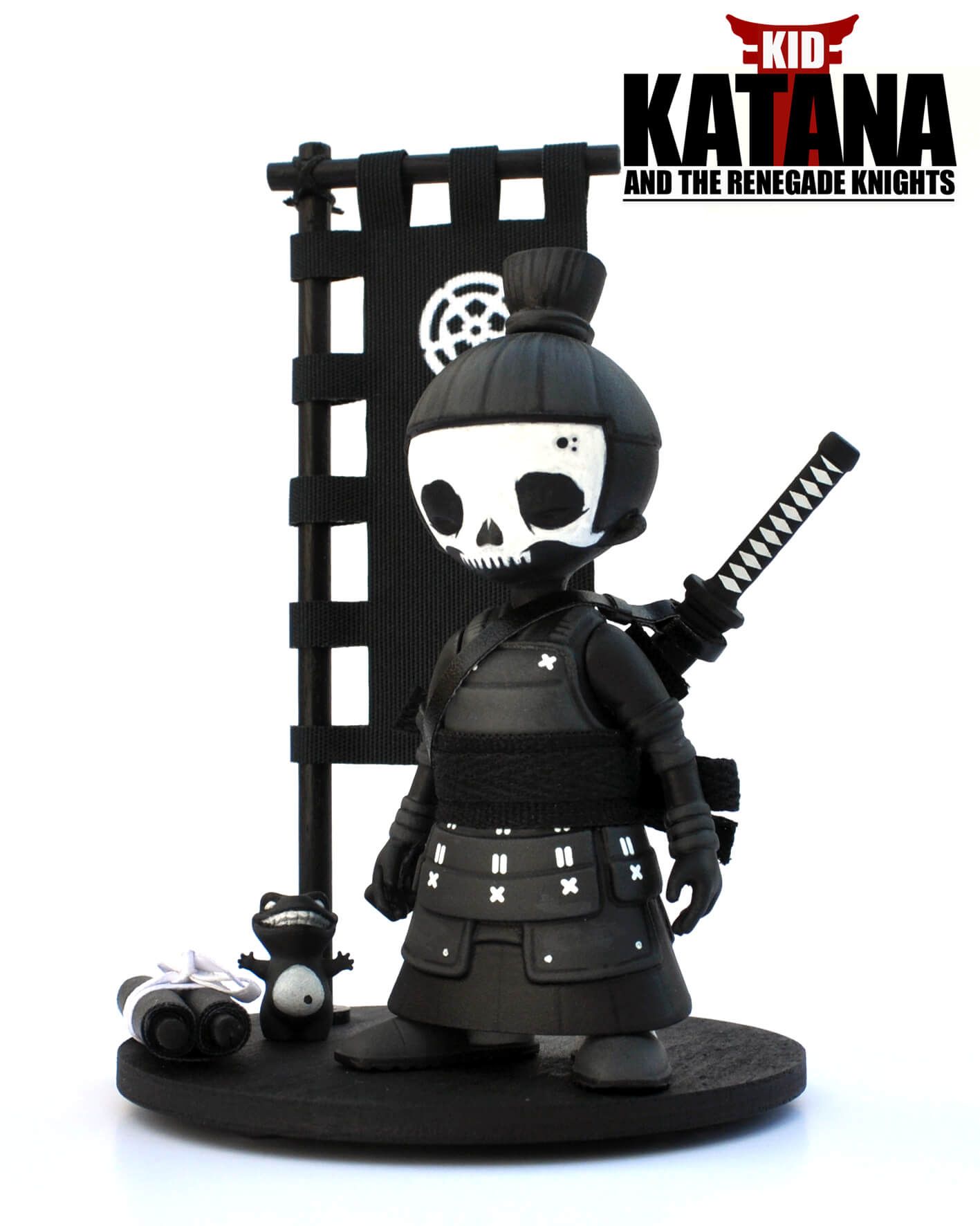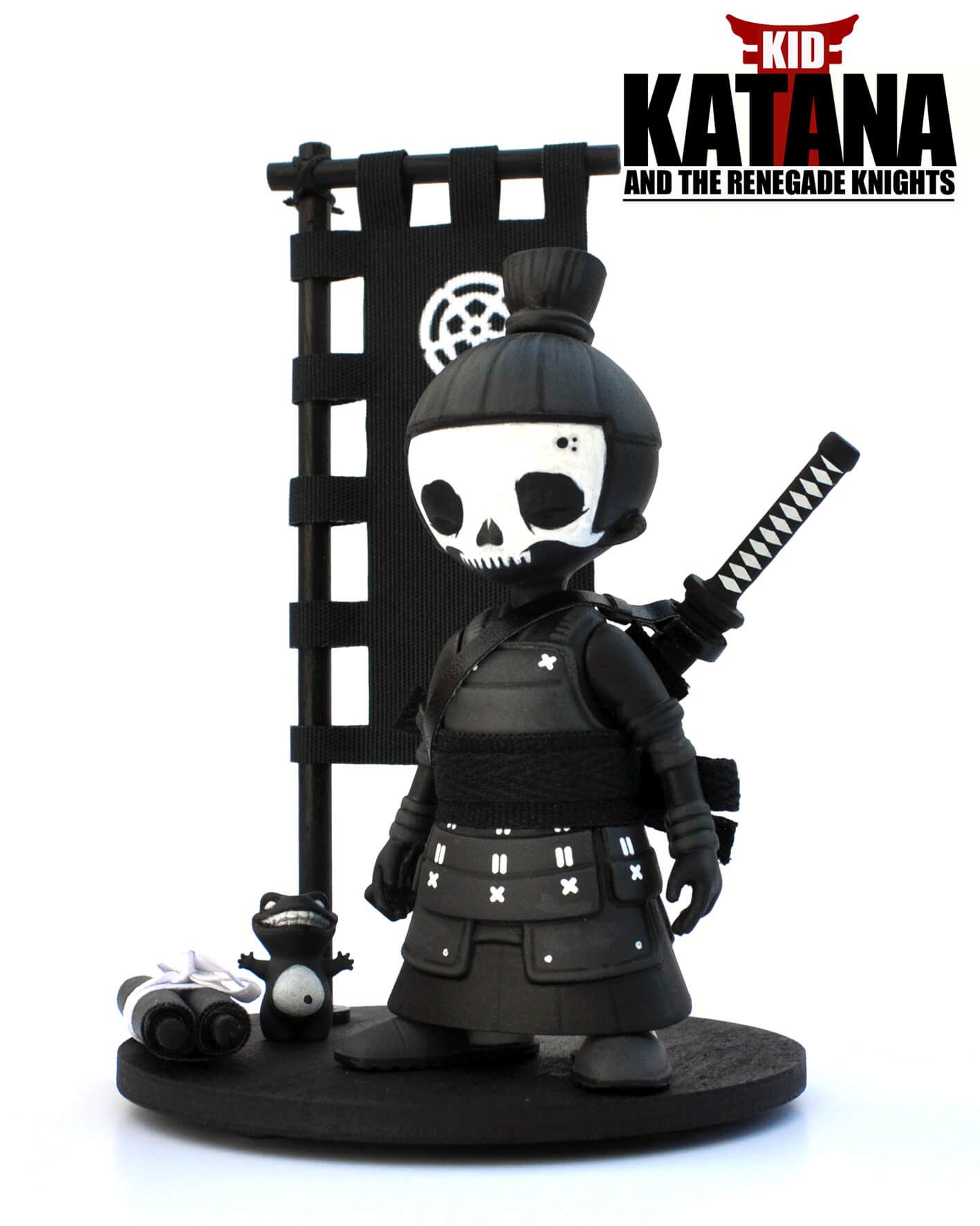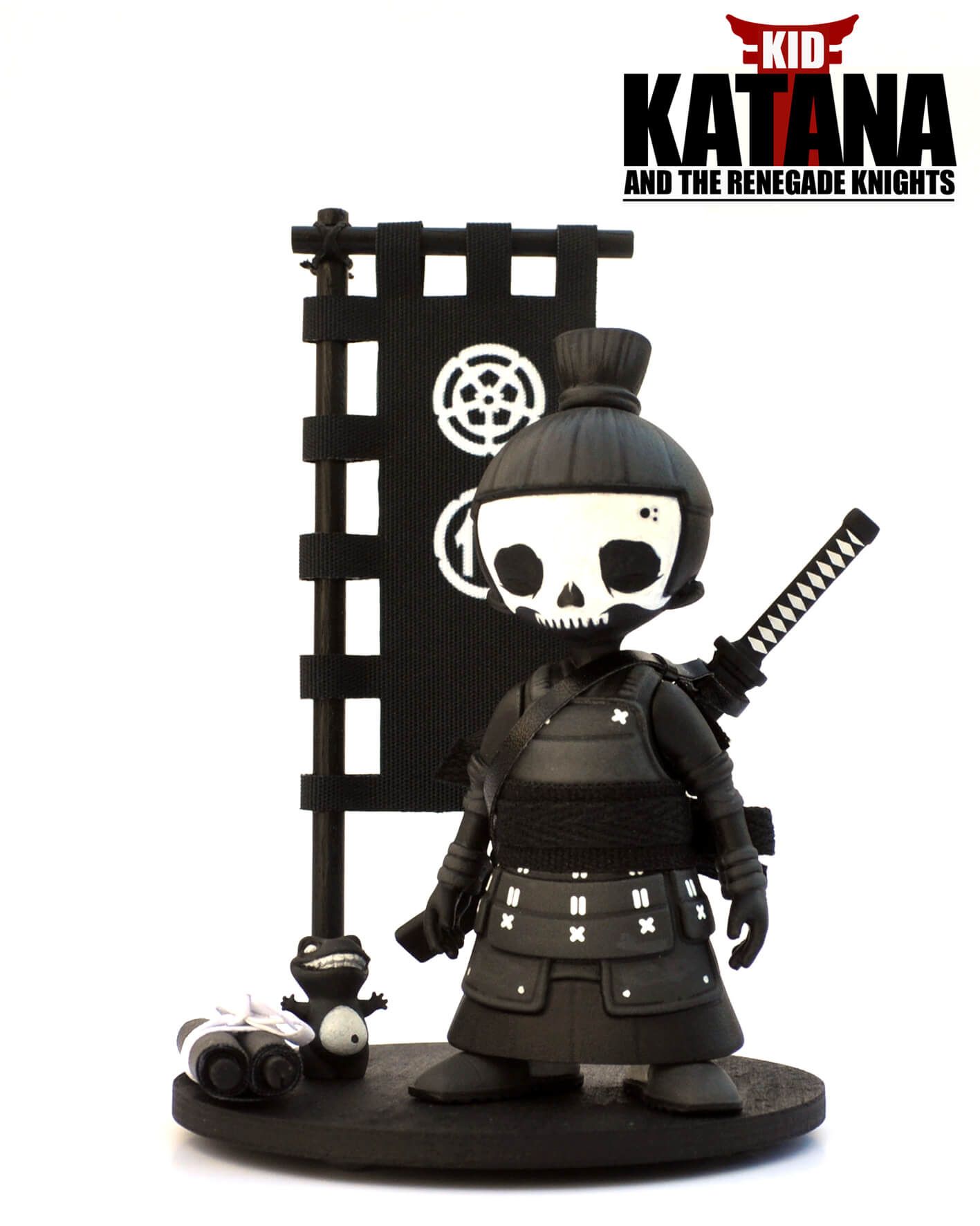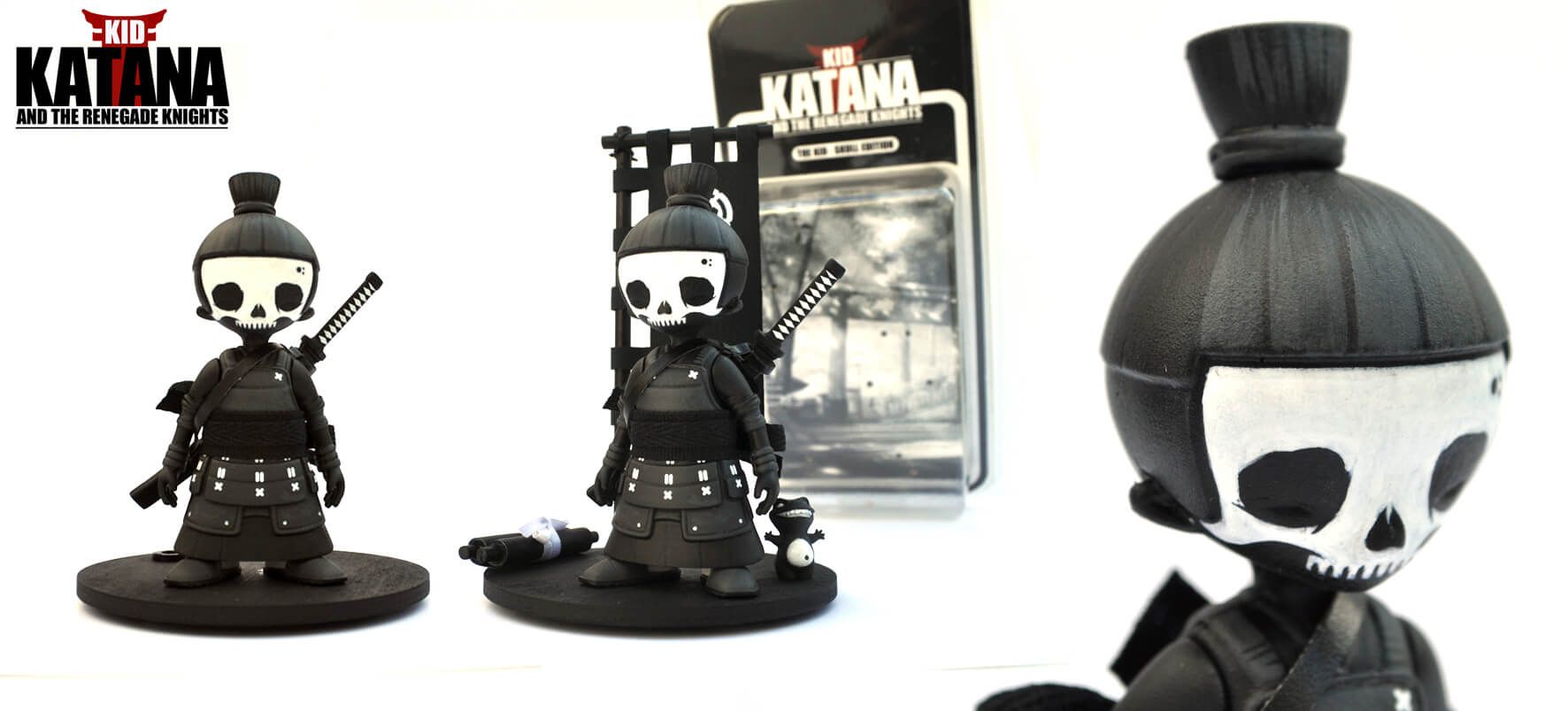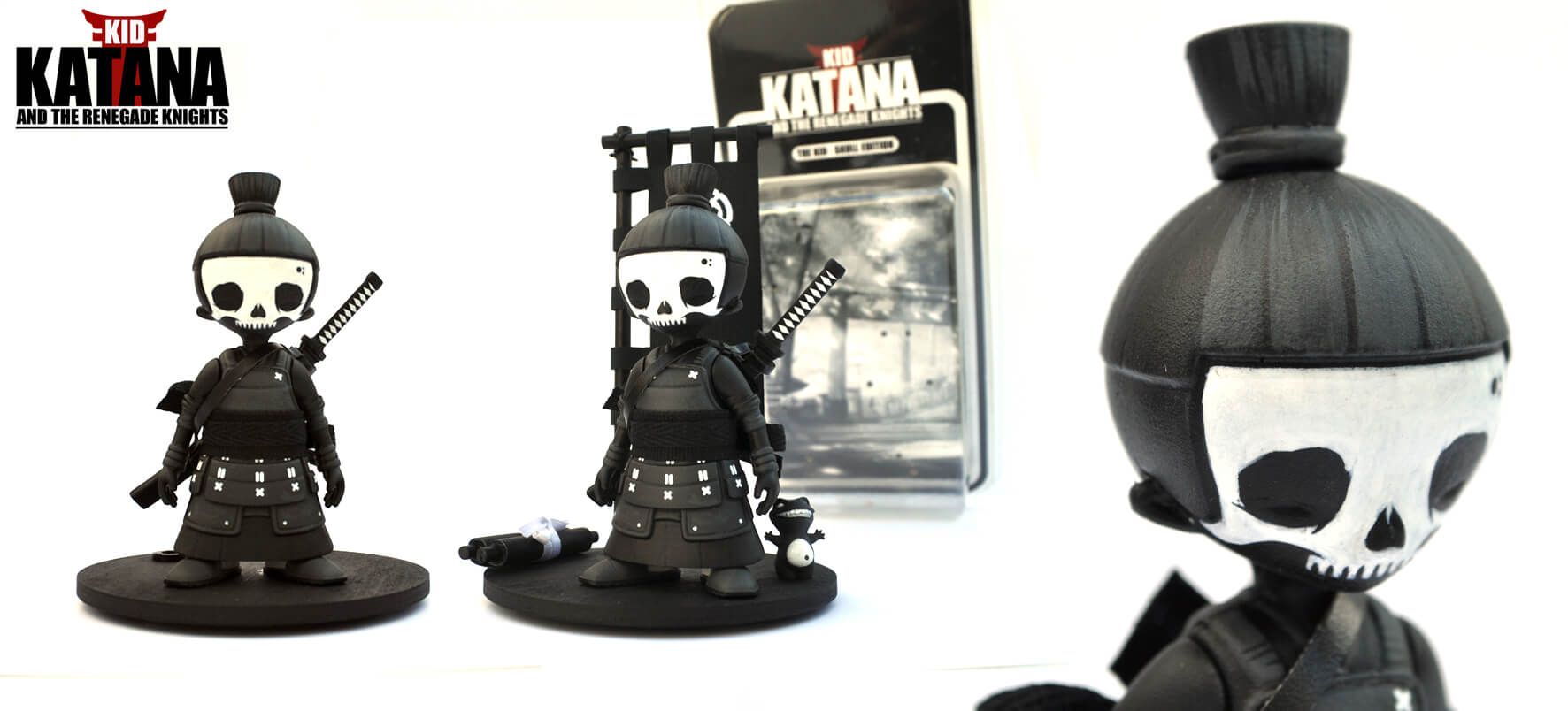 Each mini figure is roughly 3.5 inches tall and comes with a katana, printed scroll, Base & printed Sashimono. All hand cast and painted by the sexy man himself.
[box title="Important Details"]
MATERIAL: Resin, wood, leather, cloth
WHEN: Pre-order date – This Monday – 28th August at 4.00pm UK Time.
EDITION: 2 editions will be available, Original and Skull edition = limited to 15 pieces of each.
PRICE: £70 GBP each.
This is a pre-order and figures will ship approx 8 weeks after order.
Each figure is 3.5 inches tall and comes with a base, sashimono, katana, lucky Noodle mascot (by
Concrete & Bone
) and a scroll.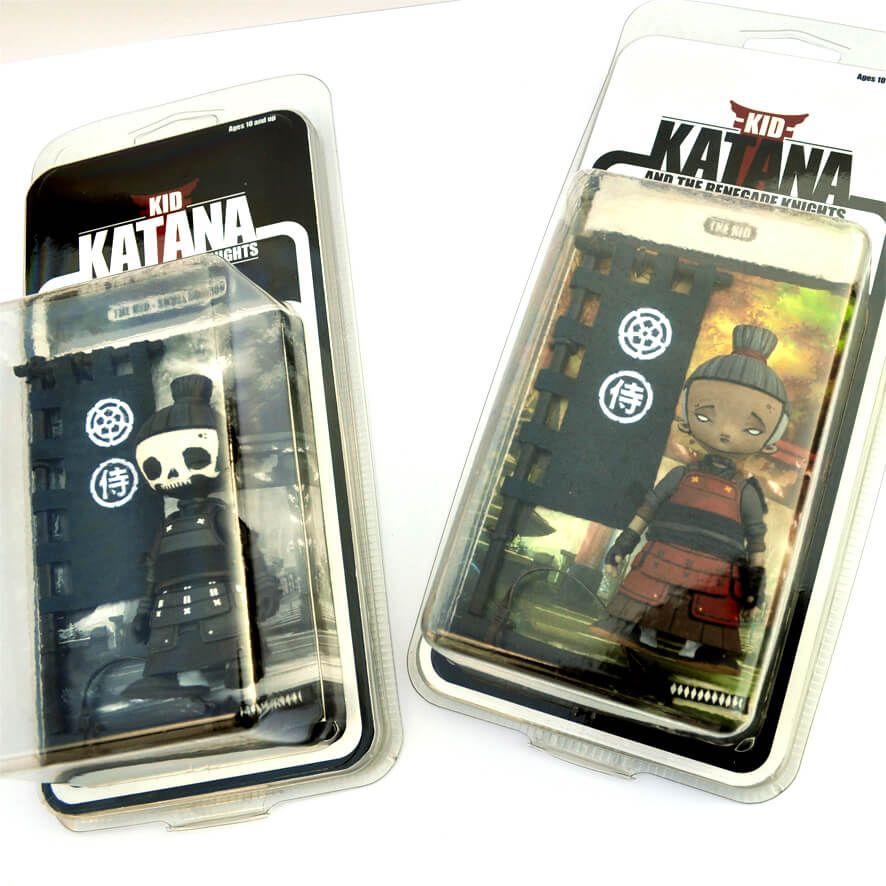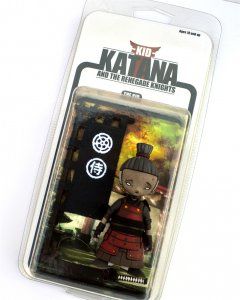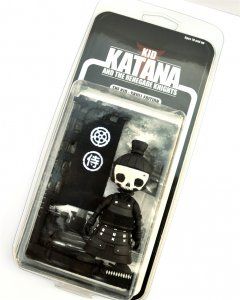 Also… PINS! In collaboration with Creamlab the attached samurai pin will be available shortly …. via www.creamlab.com and in multiple colorways!
You can check out our behind the scenes with 2PetalRose 
HERE
 as he highlights his outstanding craftsmanship.