Three months ago we posted this fine Batman inspired art collectable by Romania based designer Oasim Karmieh. It begun as a personal project which is obviously a tribute to non other then BATMAN. All designed, sculpted, 3d printed and hand painted by himself. We think Batsy rocks! and in time for all the Superman Vs Batman: Dawn of Justice hype train. Clearly Oasim has the skills in all of the areas and showed his Batsy figure. Today he's decided to launch BATSY as a short limited run due to demand.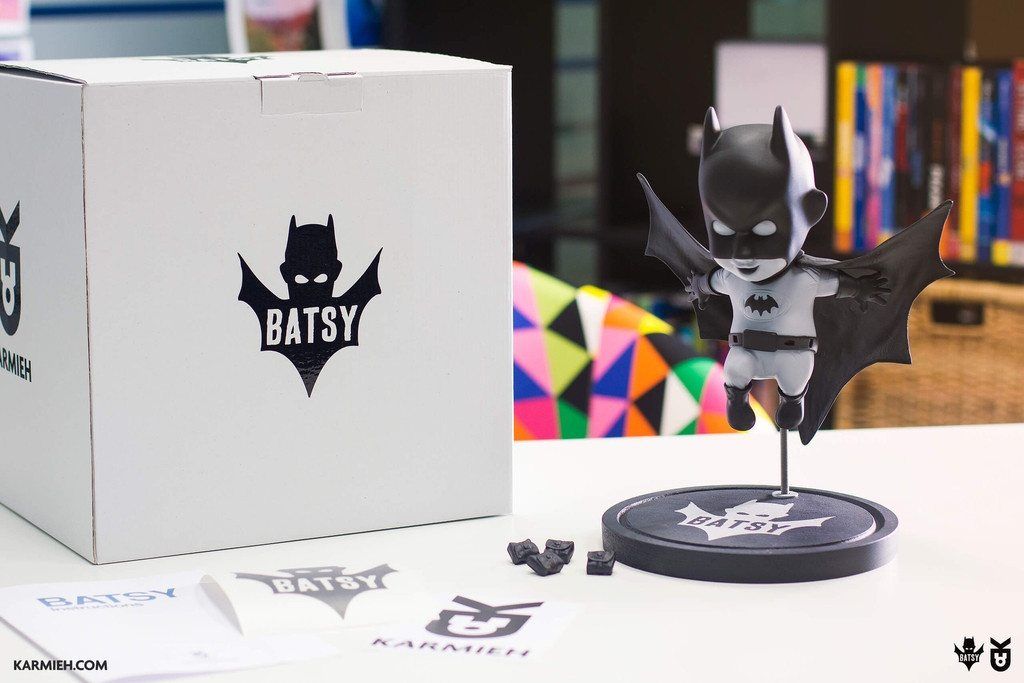 Click HERE to see the making of Batsy on Oasim Behance page.
It stands at around 9 inches / 12 cm tall without the base and 12 inches / 30 cm tall with the base, of hand cast resin and fiberglass for the cape.
Pre-order NOW at https://www.karmieh.com/  this Artist Proof edition is signed and limited to 10 copies. Priced at $80 each, not bad for a 9″ figure.
Find Oasim Karmieh  via http://www.pixelophy.com/ Twitter and Instagram.