Strap in and get ready to enter the Telos Multiverse! Karmieh Industries makes a return! Some say it's a rebirth, we class it as the evolution as the next chapter is here. Karmieh's Telos expand into the Multiverse and draging you with him. Coming in various colourways 7 to choose from all with the signature scythe and machete!
Abandoned when he was just an Infant, he grew up on the streets and survived doing petty crimes to stay alive.


On a freezing night, he died while sleeping on the streets.
But Death saw something in him and decided to bring him back to start training as an apprentice.


After being banished from the underworld Telos is on a path of redemption to earn his coffin and powers back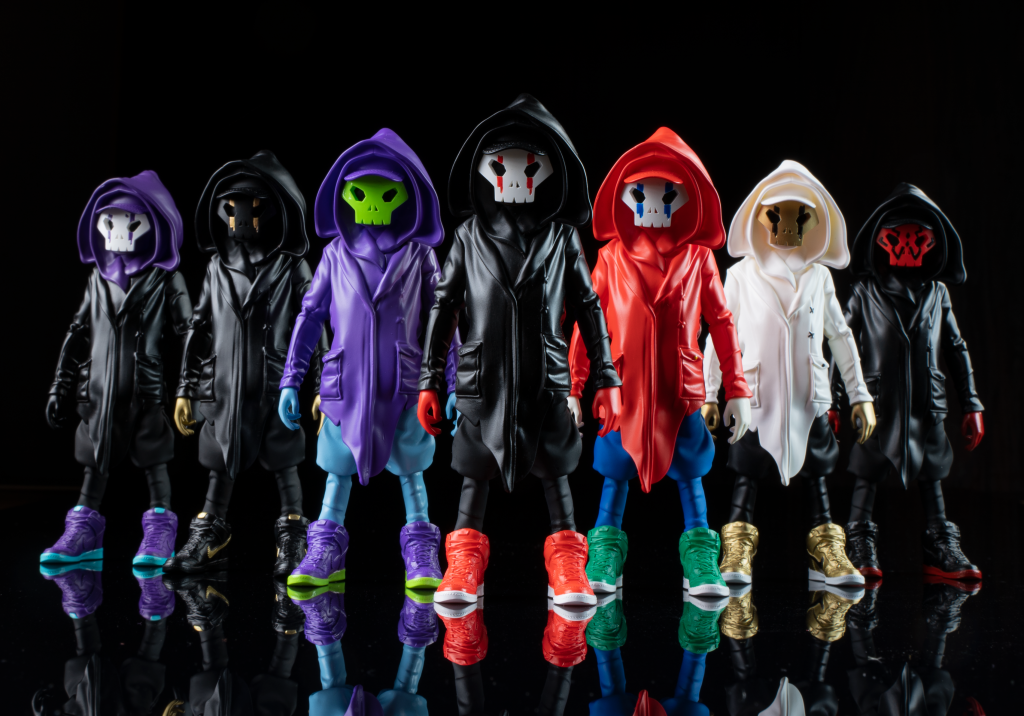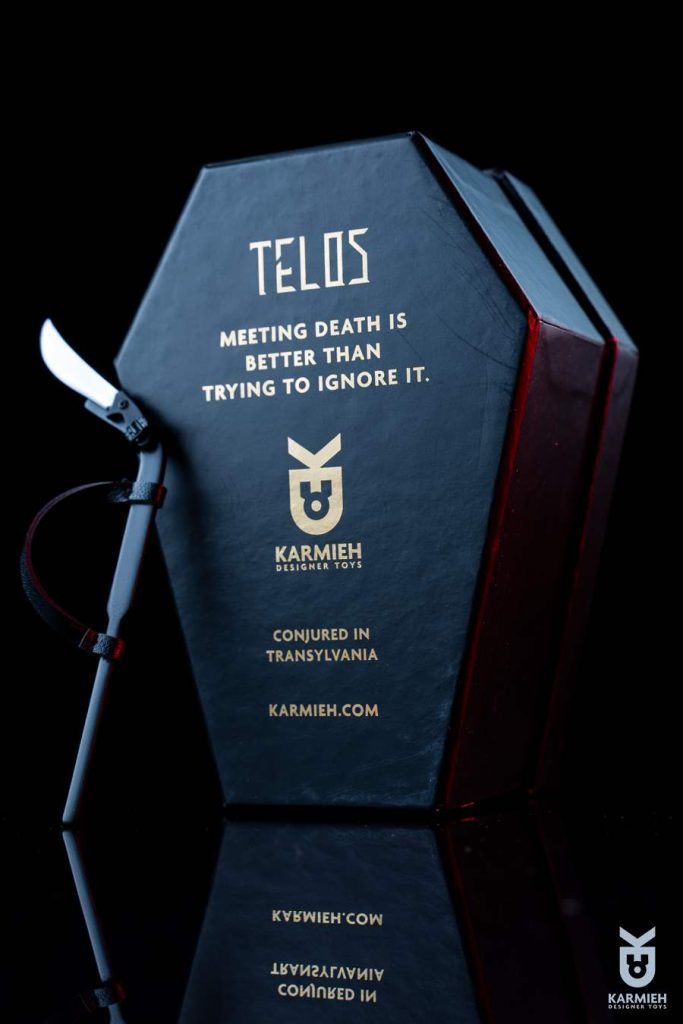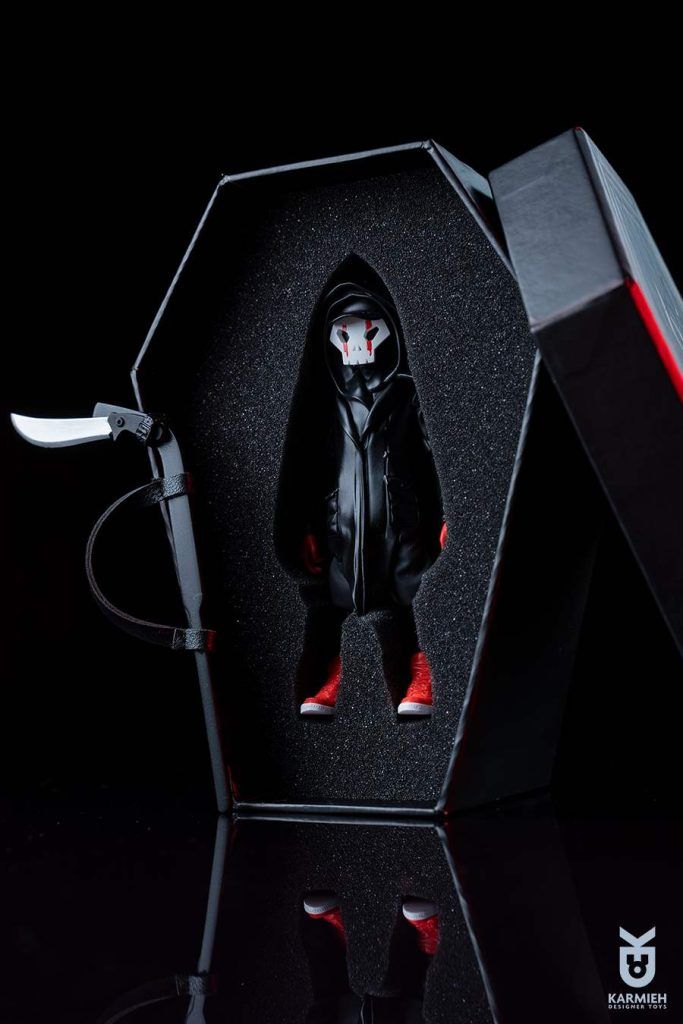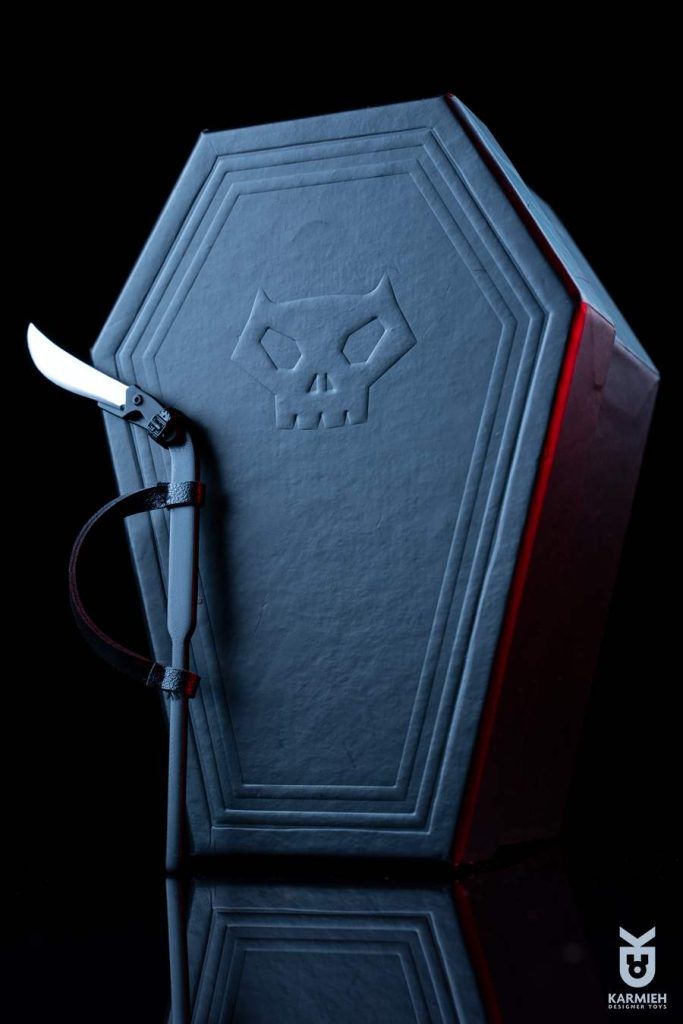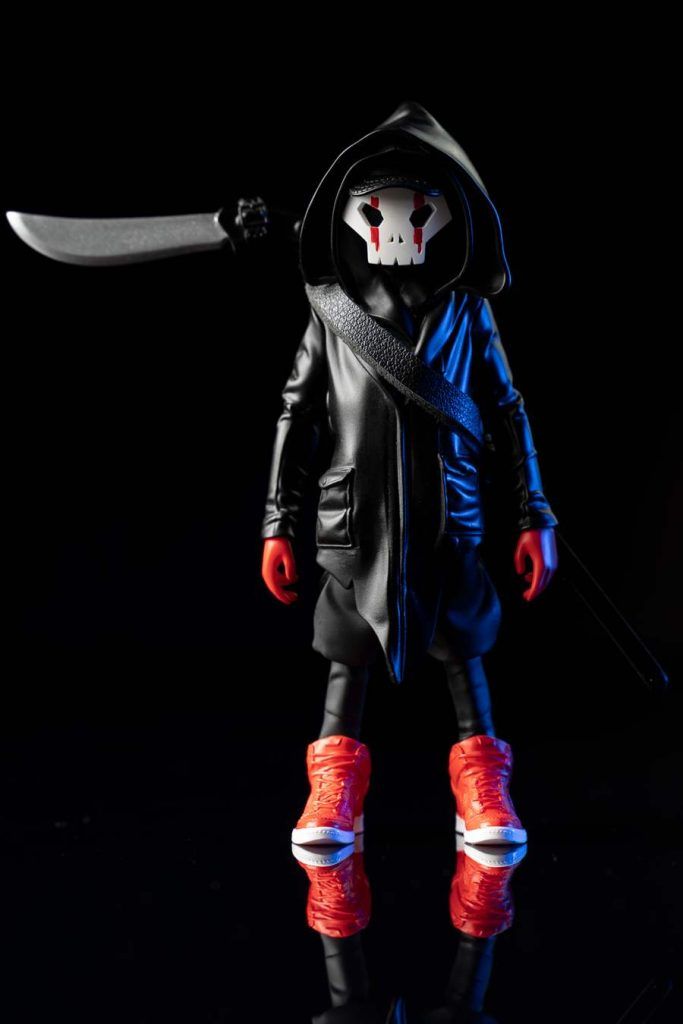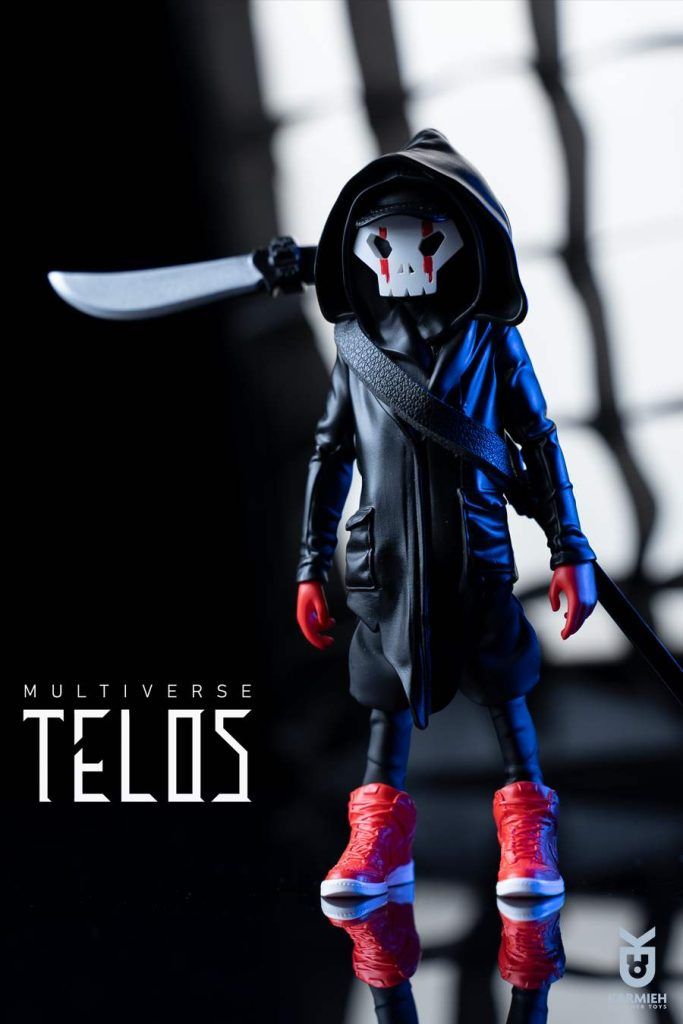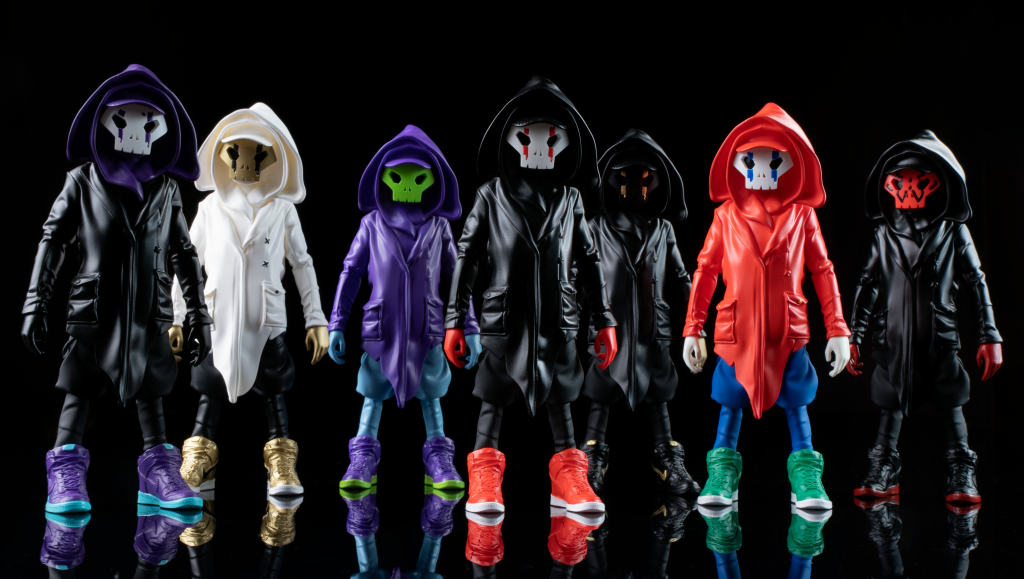 Stands over 5 inches tall
Detachable strap and machete
Accessories: scythe and machete
Materials: Resin, Leather, rubber
Hand-painted
Stickers and Telos buttons included
This is not a pre-order, all orders will be shipped out after the order has been placed.
WHERE: https://www.karmieh.com/
Price: $150 and $165
KARMIEH Toy Design Social Media
Facebook: https://www.facebook.com/karmiehtoysart/
Instagram: https://www.instagram.com/pixelbudah/
Twitter: https://twitter.com/pixelbudah
http://www.oasim.com/ http://www.pixelophy.com/ Twitter and Instagram.
If you want to get your Designer Toy news first, you should look to download our new TTC Mobile App. Designer Toy news direct to your smartphone. No dealing with social media algorithms.