Breath in, breath out….. Release your inner Zen. David Ho joins up with VTSS once more to release Milk Temptation Ⅱ Art Sculpture. It is based on one of David Ho "The Meditating Cat" digital painting series with the same title which portrays a particular cat approach in dealing
with desires and inner peace. Debuting in Feb 2018 at Infinity Japan contemporary art fair to an overwhelming success which you can check out HERE, quantities of these sculptures are extremely limited.
"Milk Temptation Ⅱ" is the second art sculpture created in collaboration with
artist David Ho and VTSS in 2018.
The playful imagery evokes a sense of modern pop surrealism fused with an
Asian zen flare. Measuring at a height of15 inches, this work of art is made of
polystone and comes with a bamboo tray, bamboo rake, a solid specific
pattern resin ball which also can be played on white sand with Japanese dry
landscape scene. it also completes with a signed and numbered certificate of
authenticity on giclee print, and a handsome laser-etched wooden box.
Limited to only 50 pieces in the world.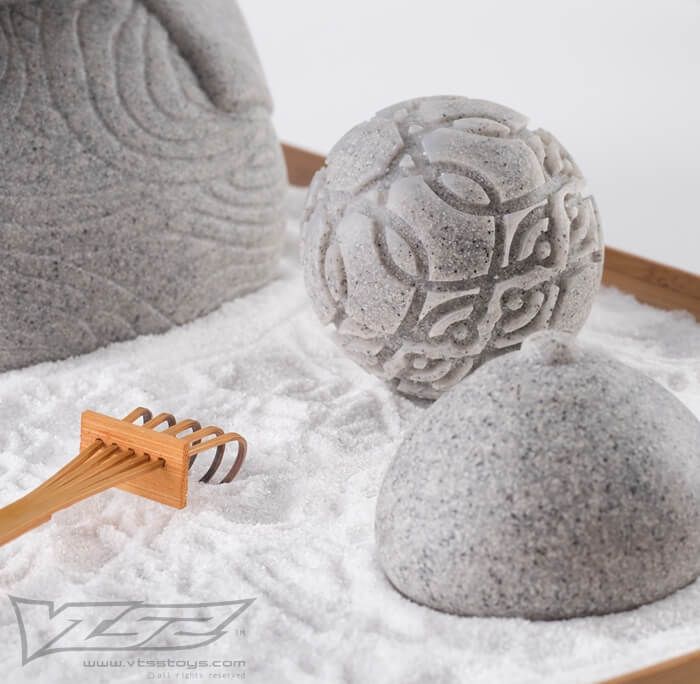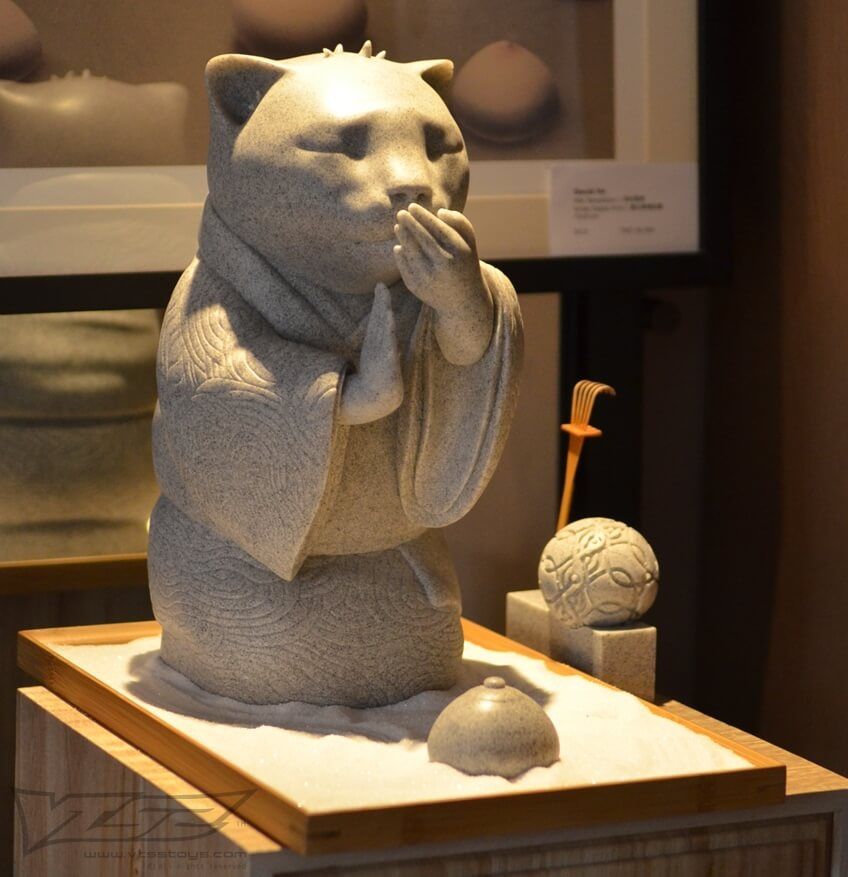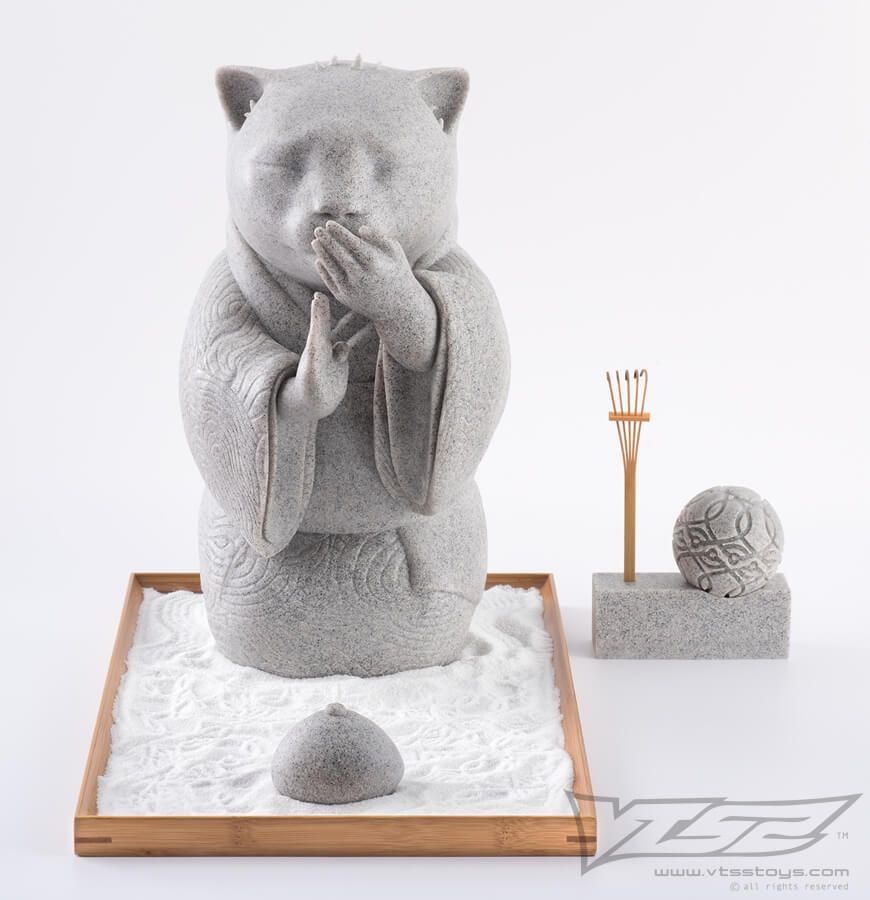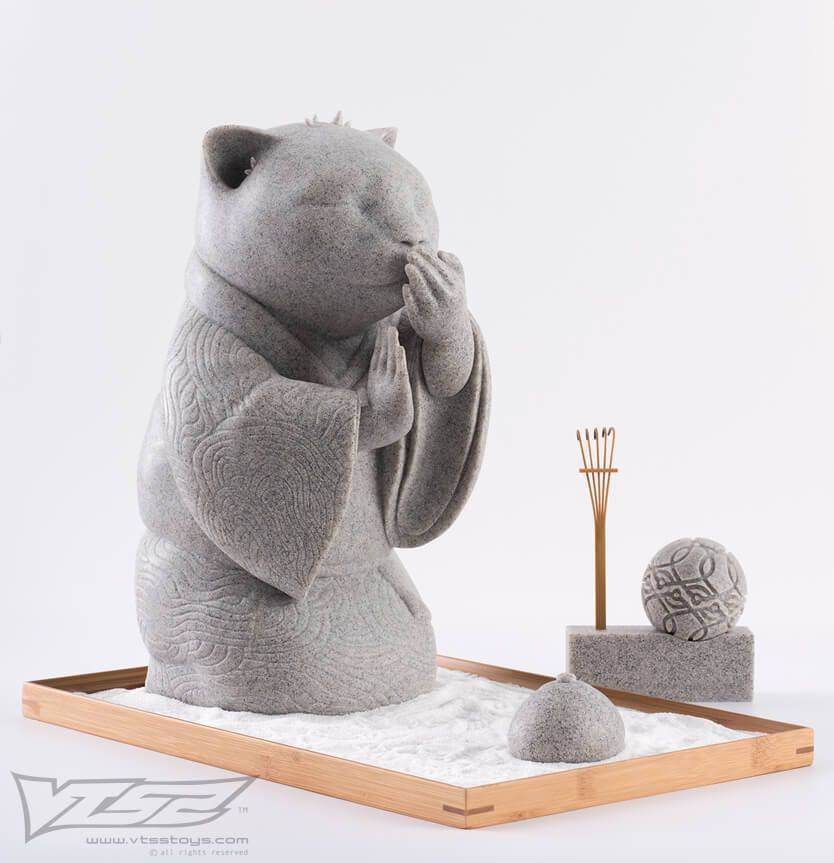 VTSS is taking orders at official website on May 29th on a first-come, first-
serve basis. Items are expected to ship around June 10th, 2018.
"Milk Temptation Ⅱ" CONCEPT–by David Ho
The Meditating Cat series is a body of work that is meant to be both
humorous and meaningful at the same time. When it comes to Eastern
philosophy and religion, I understand very little, but I've always remembered a
Buddhist saying. Life is suffering, and suffering stems from desires. To
eliminate suffering, we must eliminate our desires…" I suppose in these body
of works, I've tried to express that ideology while simultaneously fusing the
dark with the humorous and the traditional with the contemporary.
WHEN: May 29th, 2018
WHERE: http://www.vtsstoys.com/welcome/OnlineShop
Price: $1,500 USD