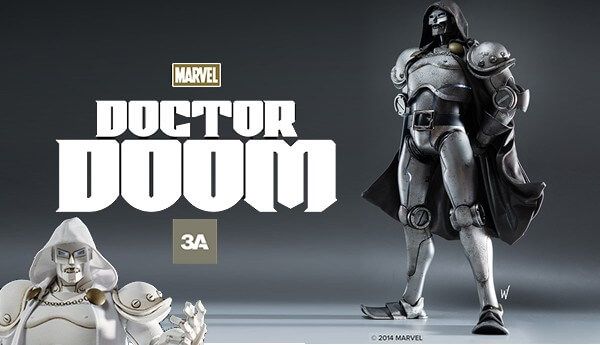 With all the sneak peeks over the past few months ThreeA have released a few photos of the one sixth scale Marvel Doctor DOOM! Looks like three versions for now. But do not hold me to that as ThreeA likes to give collectors secret releases!
Classic Edition 
Personally liking this version the most…….still unsure on style of the feet.

Stealth Edition


Doctor Doom will be available for pre-order on October 31st atwww.bambalanstore.com priced at 220USD  no word on how long the wait for it to be shipped. Knowing ThreeA maybe 5 months? But they have recently changed their style of keeping collectors updated and readjusted waiting time. We will updated you as soon as possible.
You can find ThreeA via http://www.worldofthreea.com/ ,Facebook , Twitter  and Instagram
(All photos and information lifted from ThreeA)