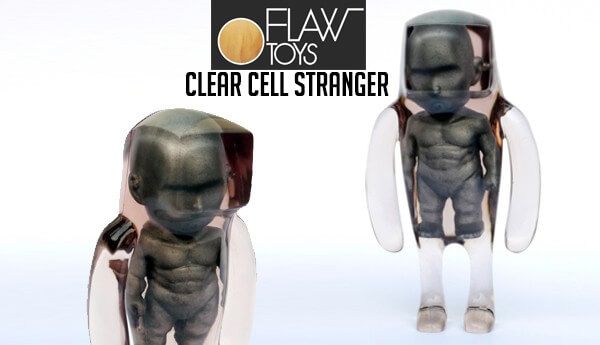 Flawtoys finally sets a date to release his ultra clear Cell Strangers, the 7,7 inch Stranger platform designed by himself gets the clear resin treatment with a crazy figure dropped in to add a crazy ass effect! Looks like the little chap has been swallowed by the Stranger.
The Clear cell strangers will be available this Tuesday Limited to 5 pieces worldwide.
28-oct-2014 17:00 CET
www.Flawtoys.bigcartel.com
For more info and FlawToys work you can reach him Via Website and Facebook.