ThreeA is ramping it up with there first World War Robot release of 2014 under the WWREVOL line. Marquis De Plume has been hunting the "fallen" in the service of NOM according to the released comic page.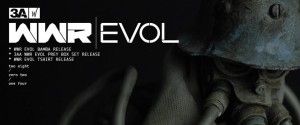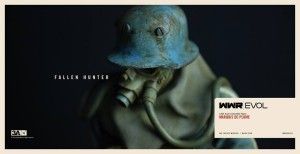 As you can see Marquis is pretty damn awesome with a new gas mask sculpt and loads of accessories its a great start to the line.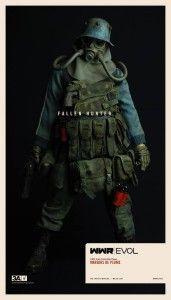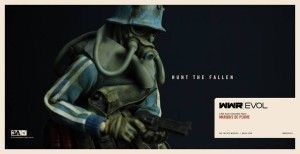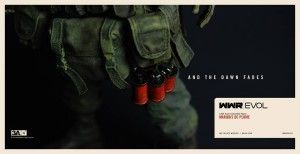 Priced at $130 for the standard edition and $145 for the 3AA exclusive two pack including a "Prey Box" similar to the 5 Year Vet bonus "Prey Box" from 2012's 3AA pack.
Dont forget you can use your 3AA membership to gain 15% off the price and have a 24 hour buying window!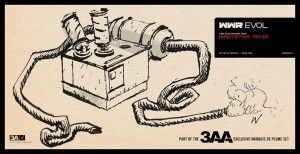 There have also been rumours of a chase figure know only as "Death De Plume"…..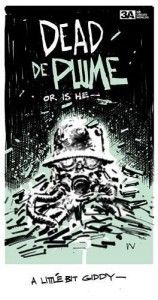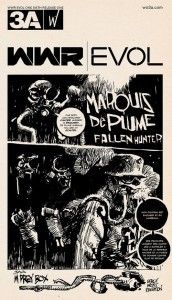 Only at www.bambaland.com right now!