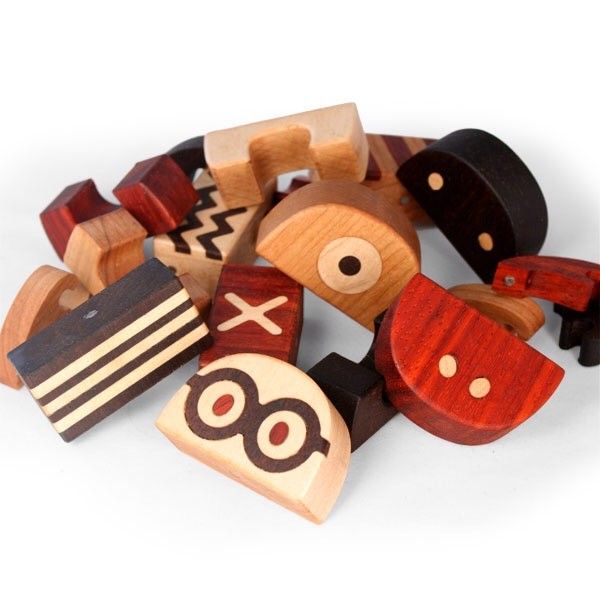 So last week we covered Wood Candy Workshop's "Scrambled Wood" series that will be debuting at Designer Con in less than 2 weeks, and we said that there was an extra secret to be reviled today, well here it is…..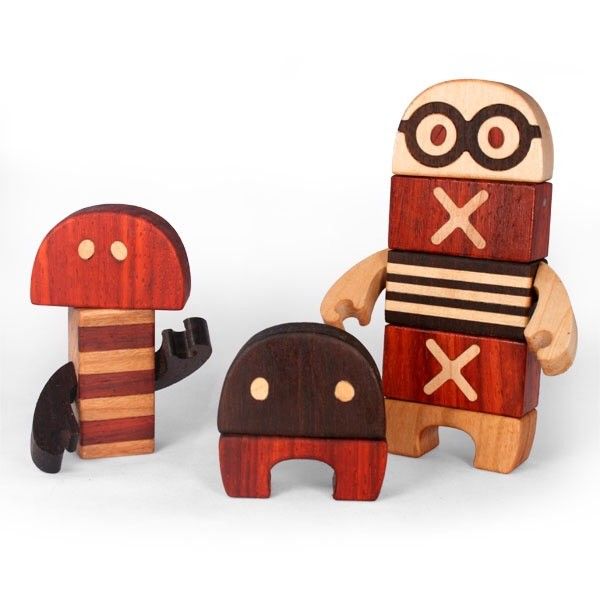 We are revealing today that all the pieces from all 4 figures –Auggie, Decimus, Bricker and Crispy, are 100% interchangeable for limitless possibilities and combinations. Pieces pop together with the help of embedded super strong magnets. Play and customize to make them your very own.
Really wish I could be at Dcon to get some of these, they are bloody amazing!!
Props to Cameron & Rachael at Wood Candy Workshop for these awesome toys!!!