Hello readers!
Today we bring a sneak look at the Pink Panther piece that MaloWrx created for SubUrban Vinyl's and Arsenal of Artists' "No Toon Left Behind" show. This piece features so many details that a fan of the Pink Panther movies and cartoons would be quite happy. In addition to the classic Pink Panther looking like a cool cat, you've got poor bumbling Inspector Clouseau with a pink paw print mystery to solve. Nothing like a little 1960s nostalgia!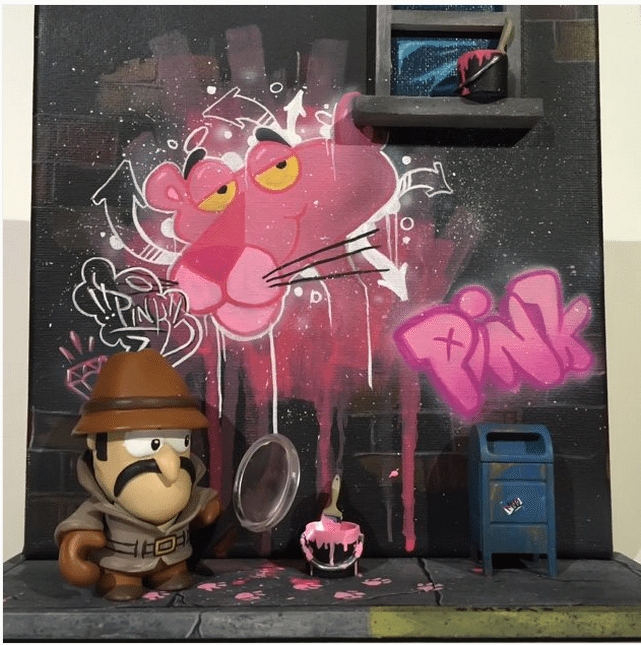 We spy a mystery.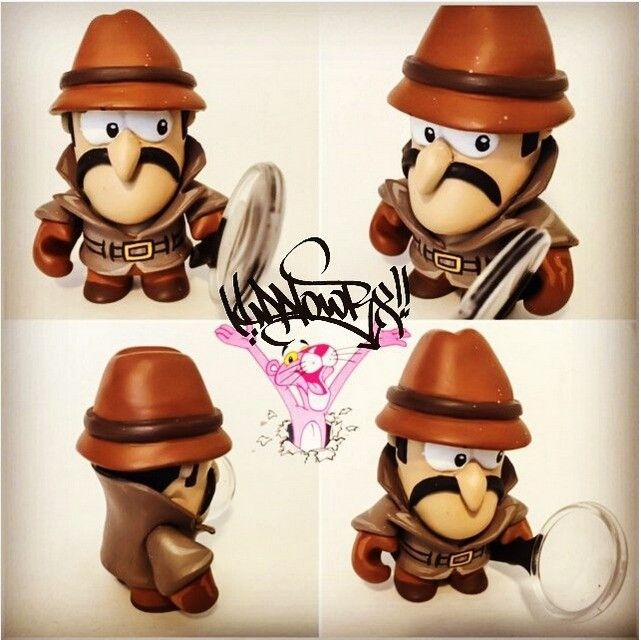 The inspector looking ready to investigate.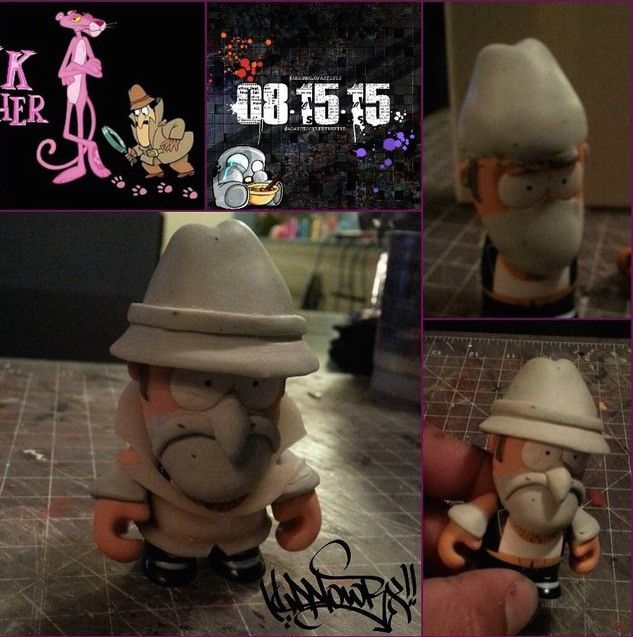 Some initial work in progress shots – look at that detail!
The show opens August 15th, and in addition to being a show with over 70 artists, will also have BBQ, prizes, and a whole lot of other fun stuff! Check out the line up below: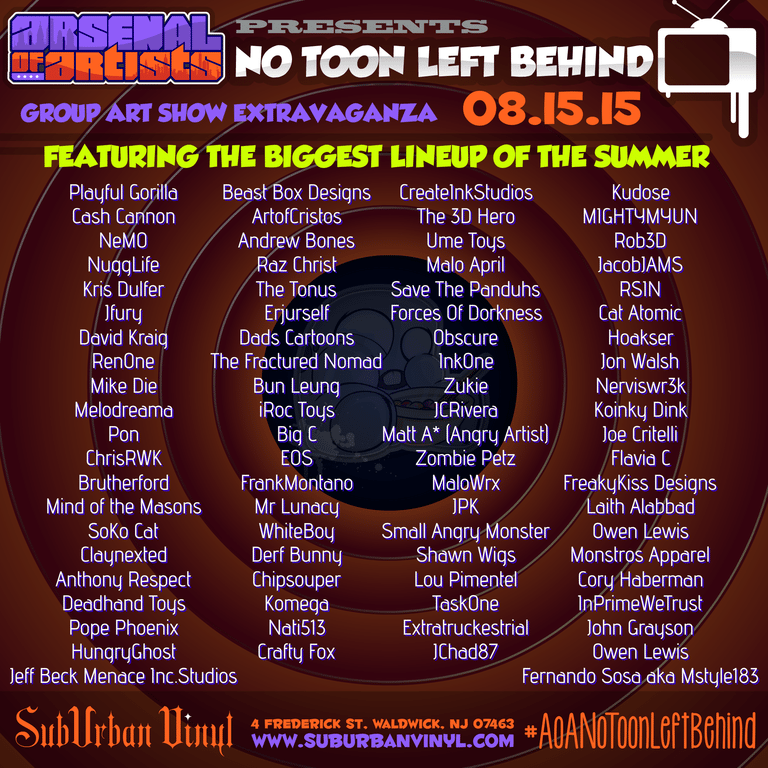 Learn more about MaloWrx: https://instagram.com/malo_one/
Check for online sales at: http://www.suburbanvinyl.com/
See who the Arsenal of Artists are: http://arsenalofartists.com/
SubUrban Vinyl
4 Frederick Street
Waldwick NJ 07463
Images from MaloWrx' Instagram account and SubUrban Vinyl's page.