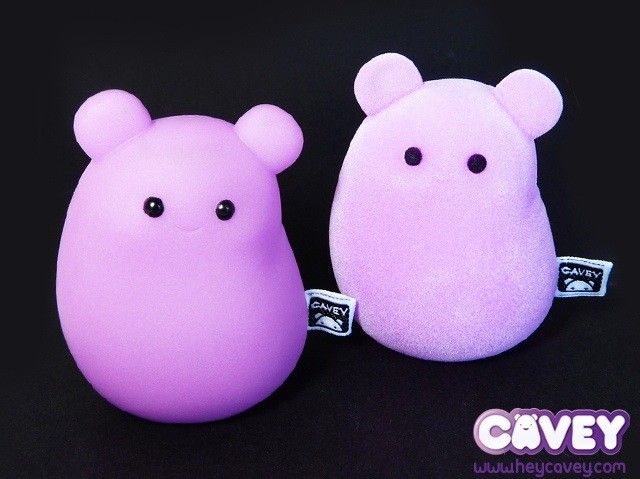 Meet the newest member of the Vinyl Cavey family from Hey Cavey by A Little Stranger.
Magic Purple Vinyl Cavey is a very special little creature…. turn out the lights and watch him glow!!! Vinyl Cavey is perfectly palm sized at 7cm tall and comes complete with a pint sized fabric tag.
Also pictured above is the super duper rare FLOCKED GID variant. Only 4 made! You'll have to be very quick to snap one of them.
Both of these new caveys are only on the A Little Stranger booth (#27) at ToyCon UK.