So Lisa Rae Hansen has sent over pics of some more toys form I Break Toys that will be appearing at ToyCon UK, along with some price updates of items we have already featured.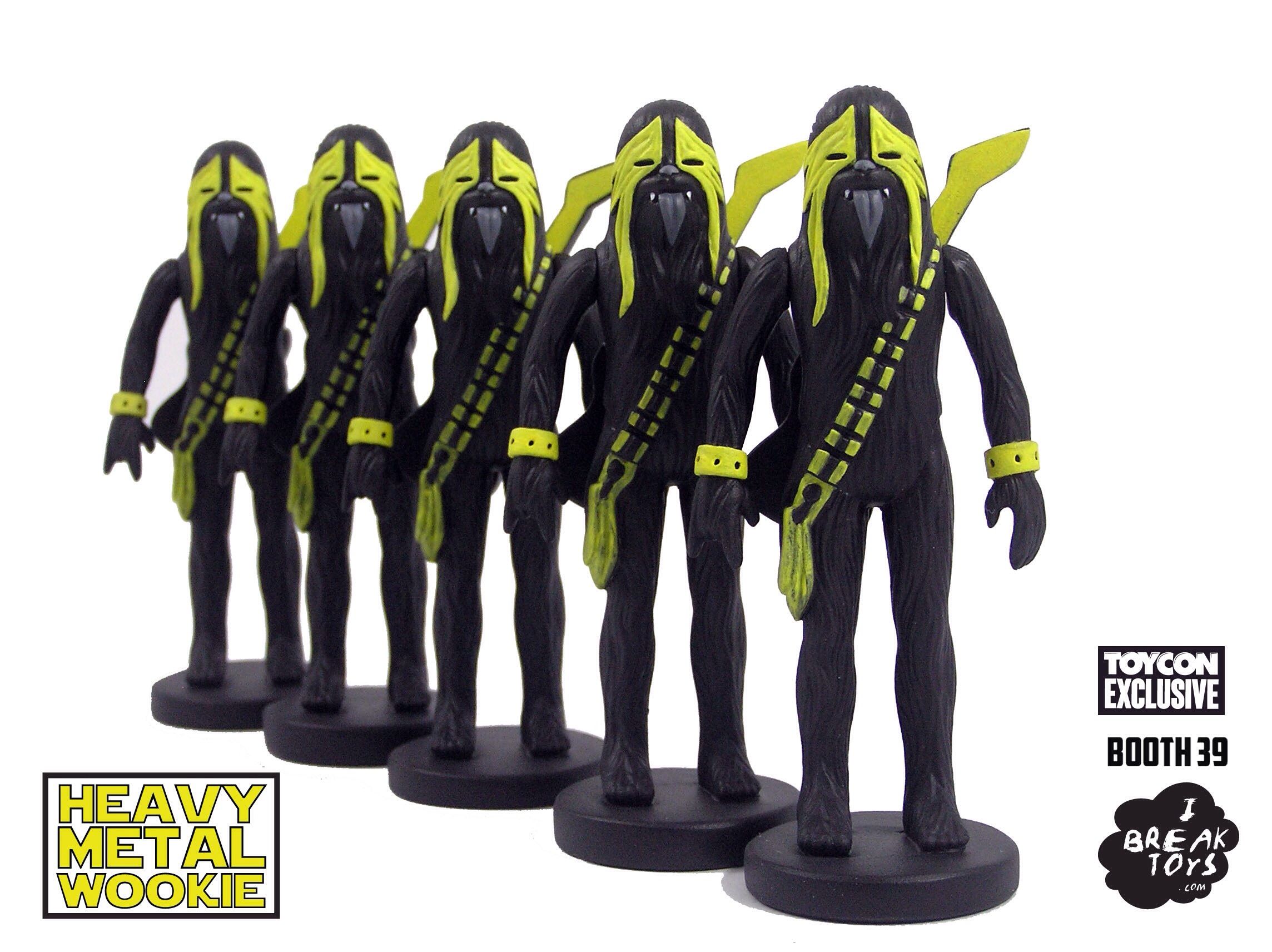 After the Heavy Metal Wookie original custom was so well received, Lisa has made 2 new editions. Of these Yellow and Pink Editions of 10, 5 of each colourway will be available at ToyCon UK and 5 have been kept back and will be available after the event online. Priced at £30, the arms are articulated with magnets and features a detachable guitar. He comes bagged with a header card, all signed and numbered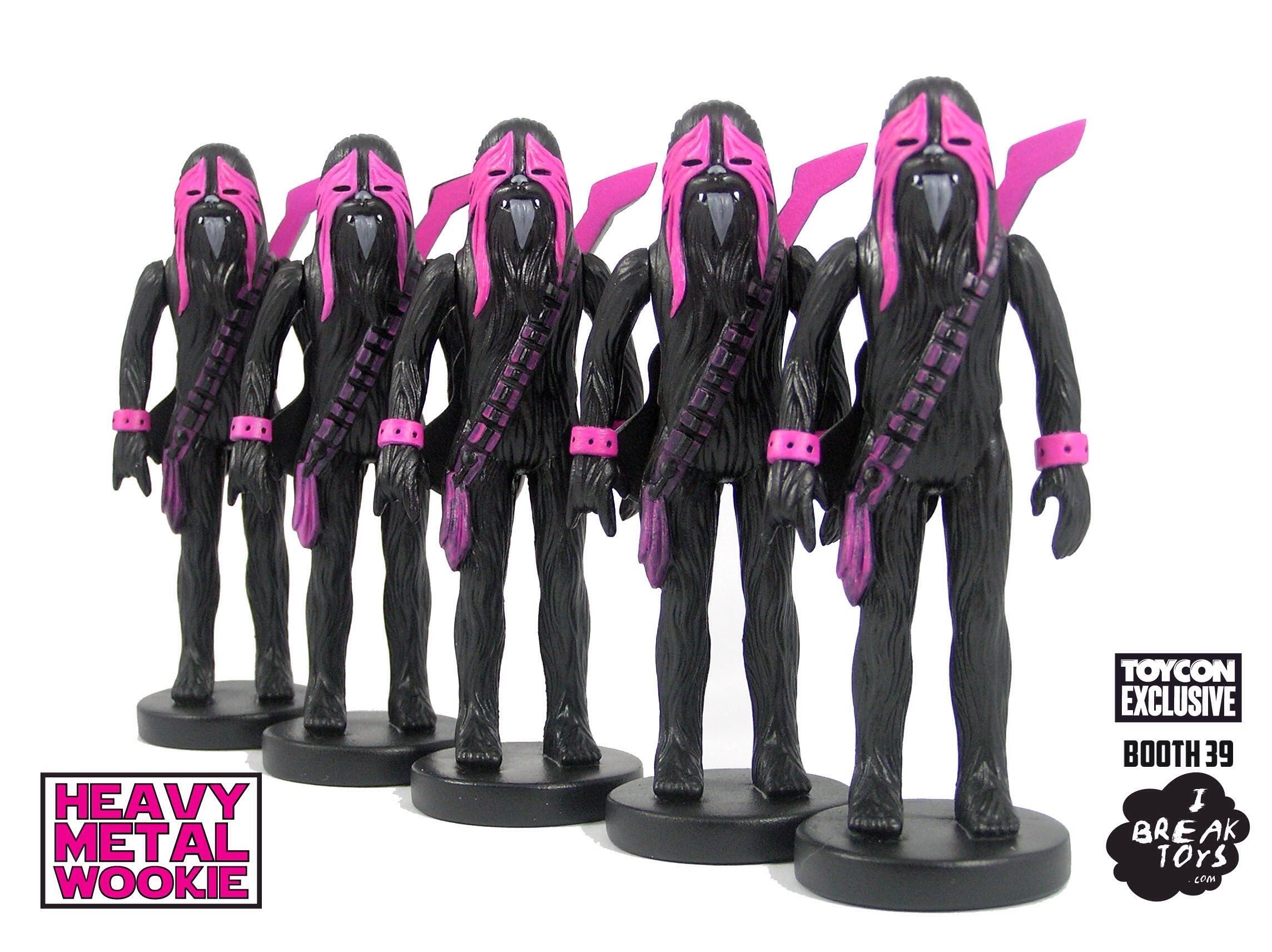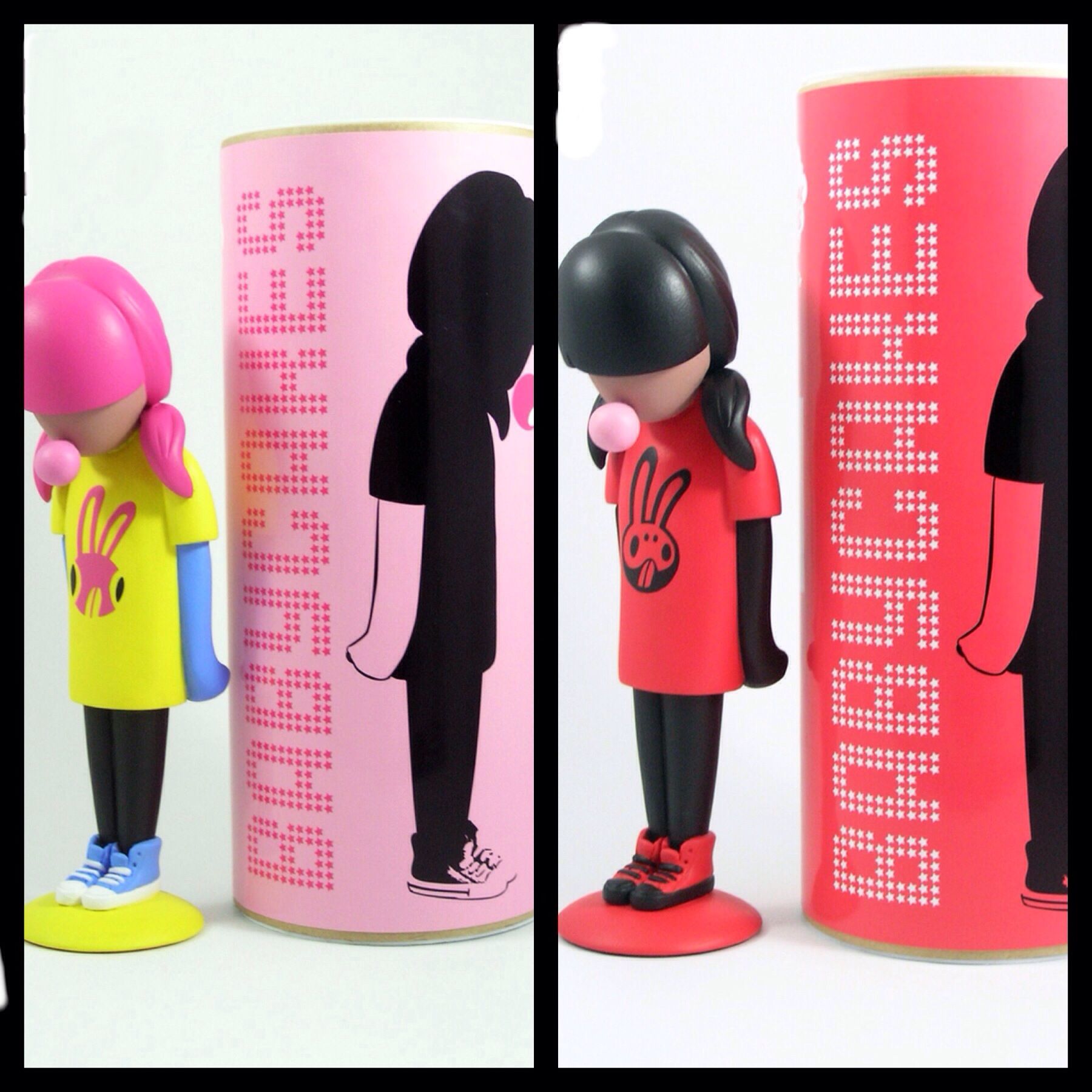 Also on booth 39 there will be 2 1/1 custom 8 inch tall Babycakes figure (above) that will be £40 and some 6 inch tall Babycakes busts (below) for £30.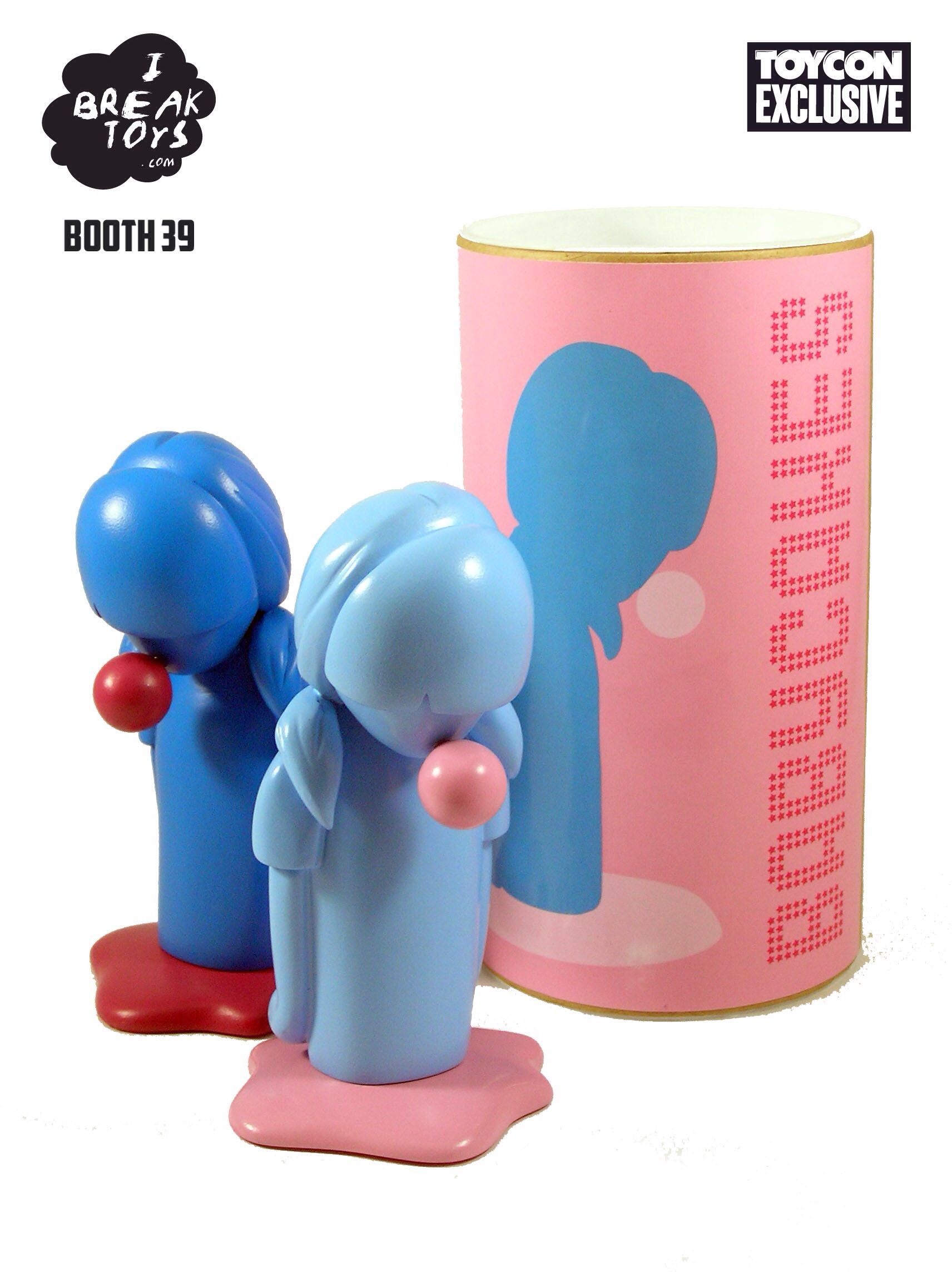 Now onto the afore mentioned price updates on some other items.
First up here are the prices for the custom Megaseth series that we creatures HERE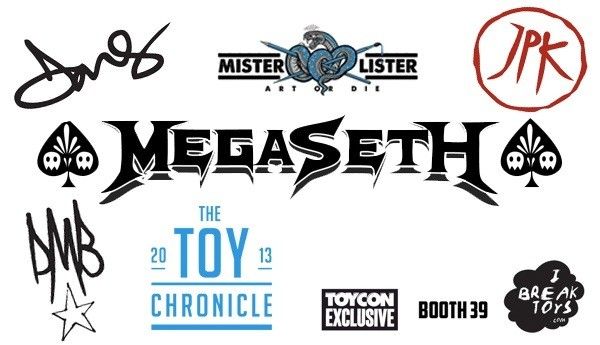 Jon-Paul Kaiser's "Servant of the Lord of Blight" is priced at £120.
RunDMB's "Arthur St Maxwell" is priced at £100.
The DMS "MechaSeth" is priced at £100.
Mister Lister's "Megadepths, The Kracken" priced at £100.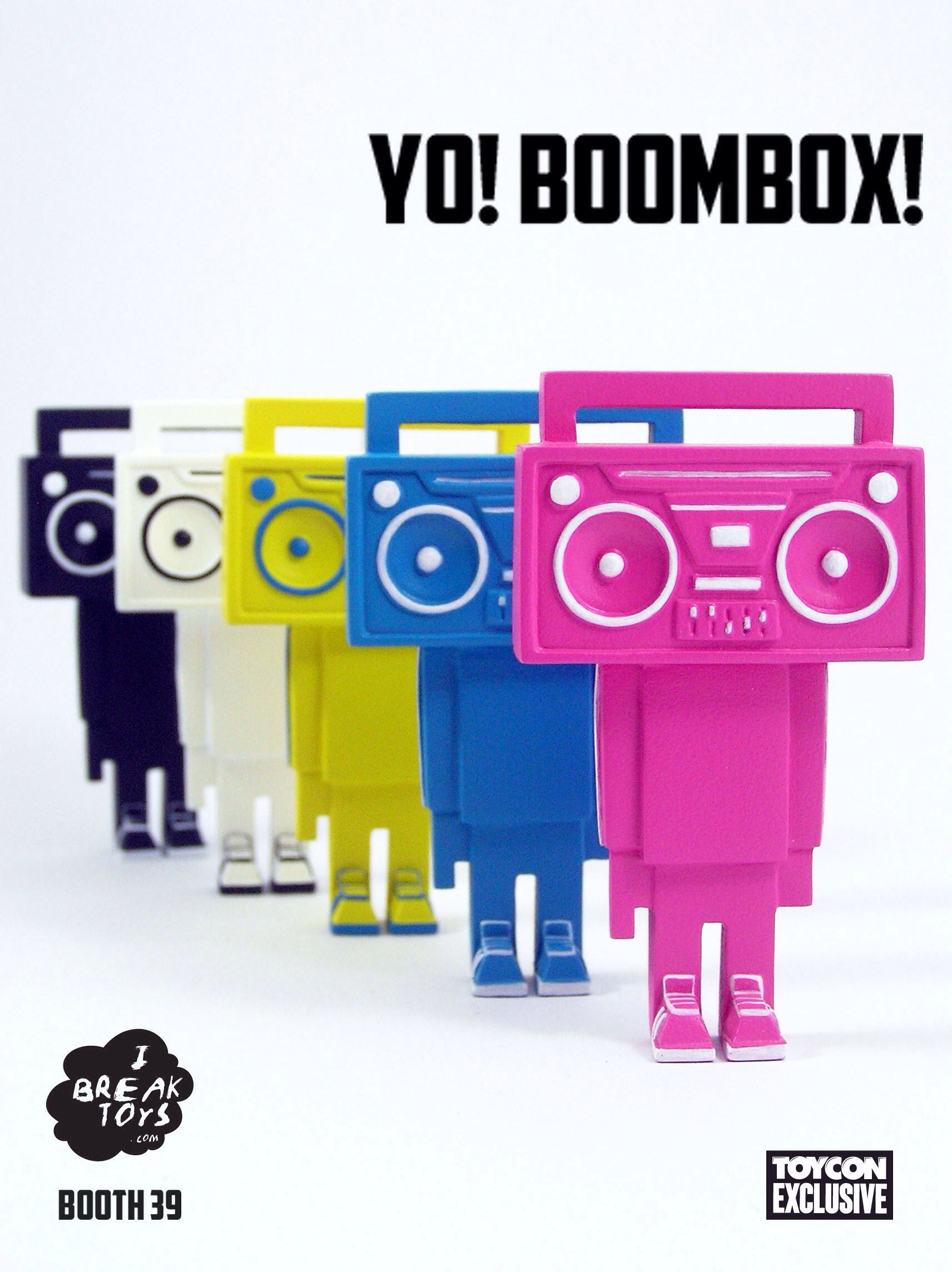 Also Lisa has announced the price of Yo! Boombox, as featured HERE.
These 4 inch resin figures, will be £20 each. They are limited to 10 pieces in 5 colours, 2 of each colour.