If you have seen MegaSeth by Lisa Rae Hansen of I Break Toys fame that we had in our D-Con write up but you can't make it there well fear not.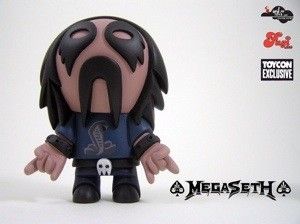 We have just found out that the wonderful folk over at fugi.me have a couple of the ToyCon UK exclusive "Snake" edition left in stock.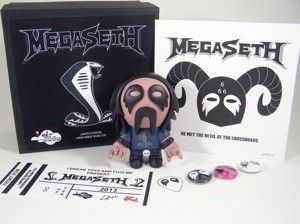 These amazing hand painted, resin rockers are available for £50 and come boxed in a presentation box, along with special MegaSeth Rock Memorabilia, Gig Ticket, Mini Print, Real Plectrums, and Badges.