Another day and another bunch of goodies for ToyCon from Lisa Rae Hansen A.K.A I Break Toys.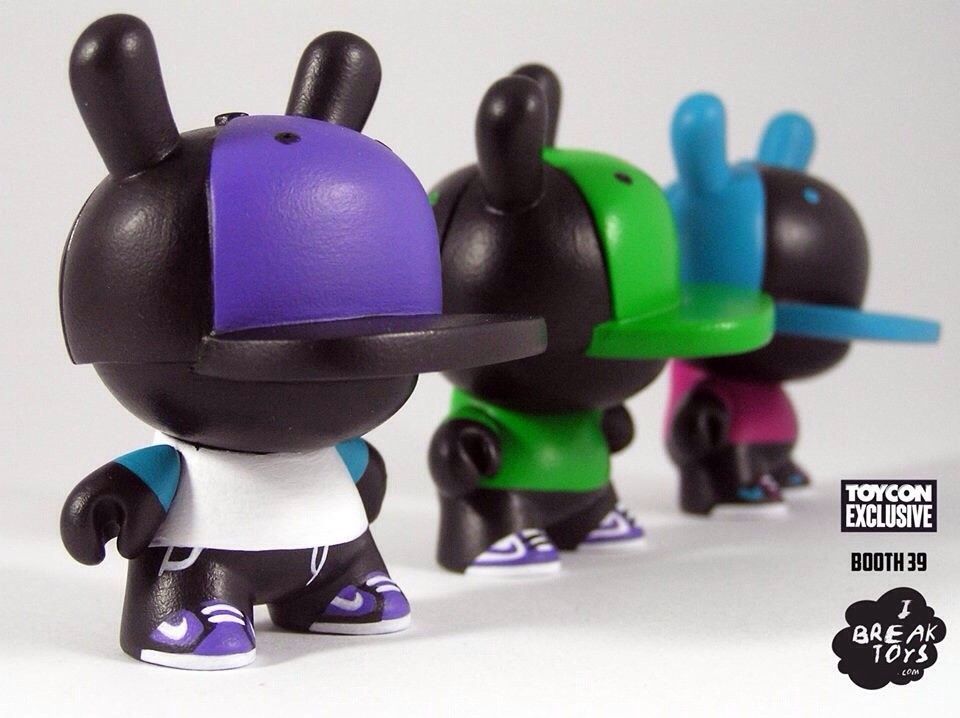 First up are three one of a kind dunnys that look like they have come straight outta Compton, these are so ghetto it hurts!!!!!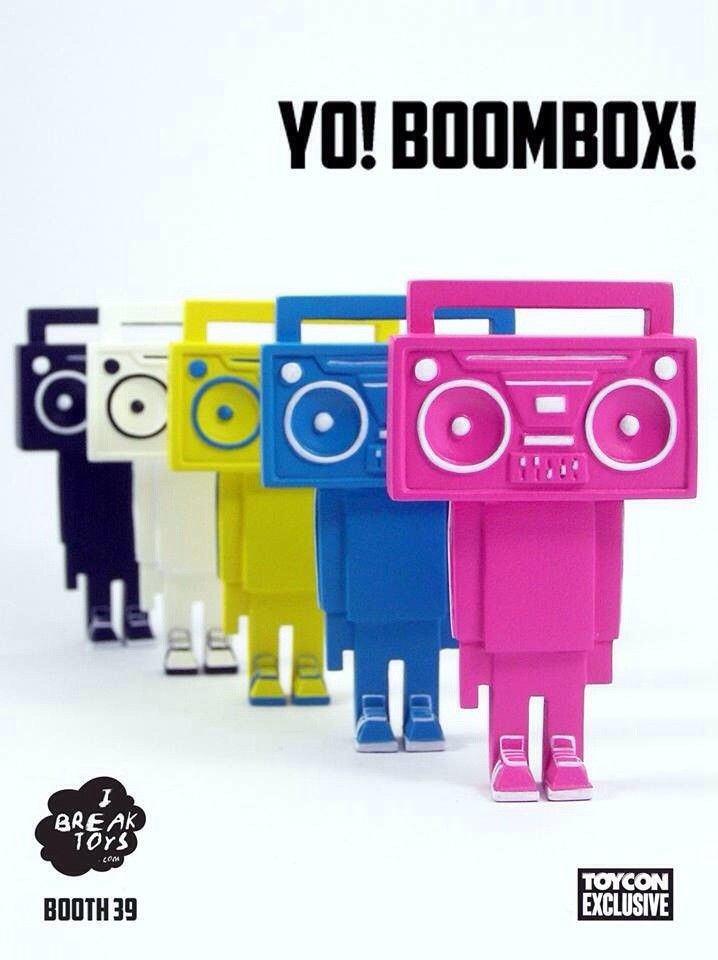 Next, still on that old skool hip-hop hype we have "Yo!Boombox!" These speaker heads a 4inch resin casts and are limited to 10, that's 2 of each colour.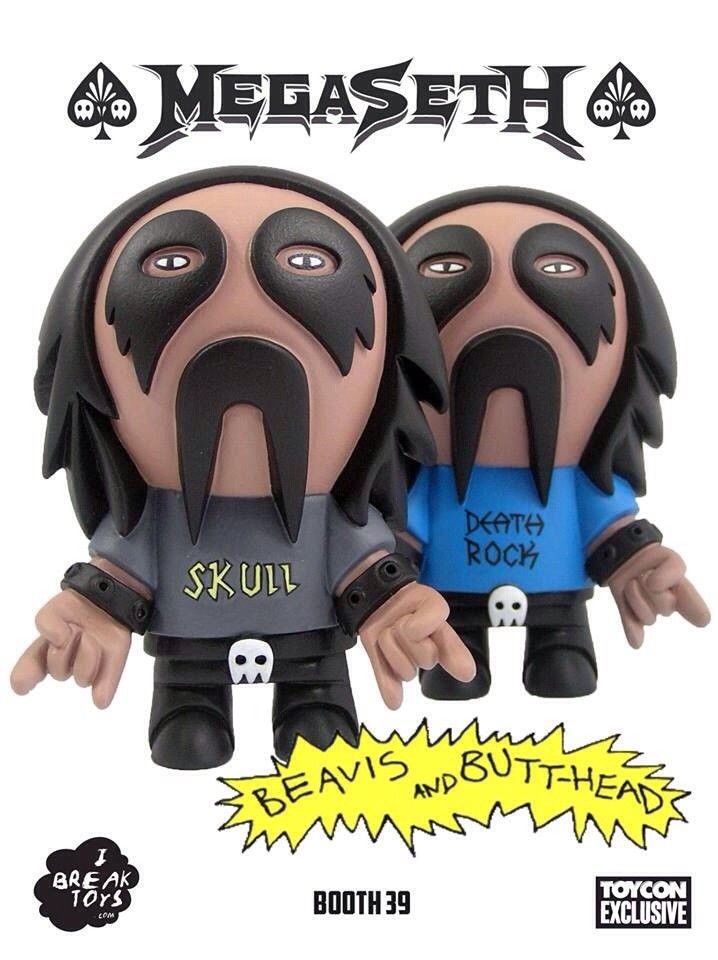 And last up Lisa continues to make our minds back in time with these Beavis and Butthead customs using here amazing Megaseth figure!!! Is this what they would look like all grown up??
If you want any of the above you better quick step your way over to booth 39 and see Lisa on Saturday!!