We love new resin toy platforms and this one by Reza Oldersma, a Dutch toy collector, customizer and designer AKA WEZA TOYS looks very interesting! no sign of a Munny body or even a Dunny head which makes a refreshing change.  Reza has set the bar high for the launch of his Little Kami platform, as he's heading to New York Comic Con 2015 at Booth #406 together with Flawtoys, DT_Customs and Kaijumonster.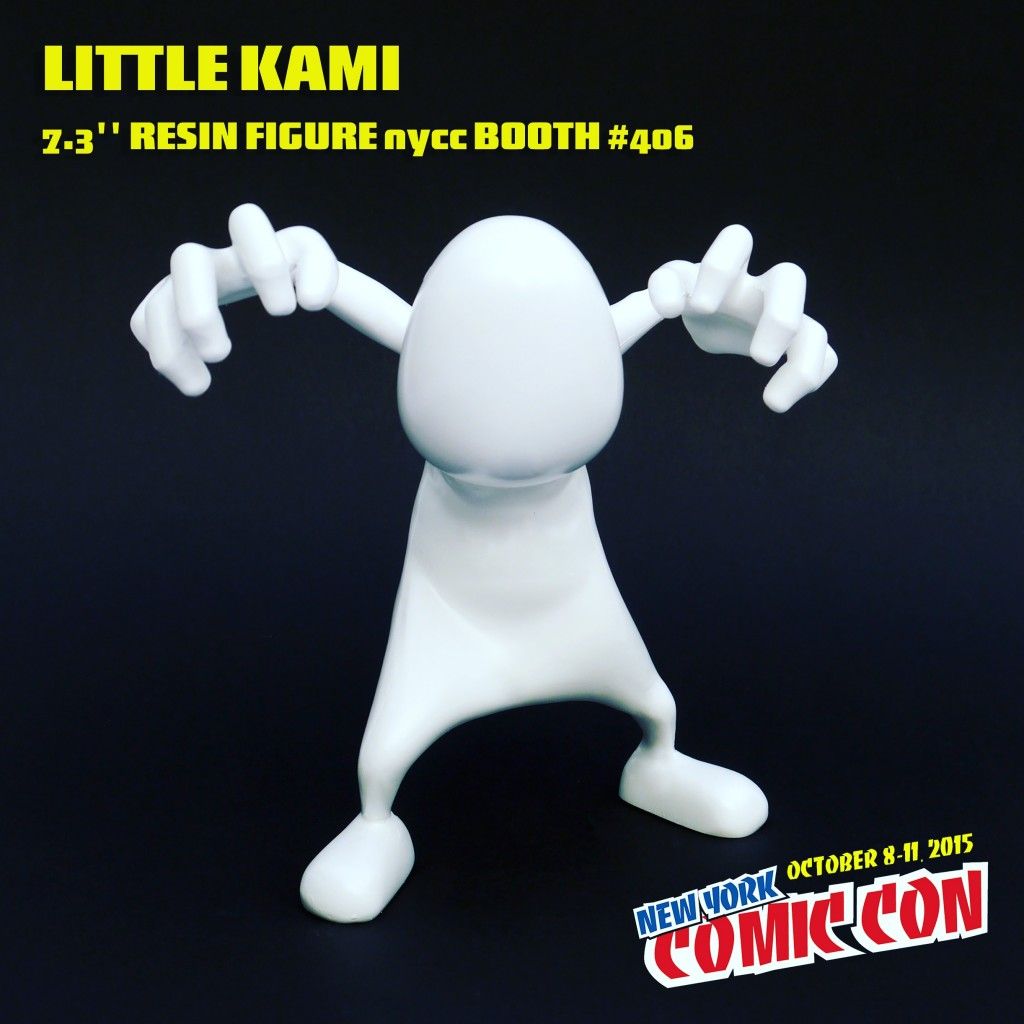 We can totally see customisers having a frenzy over this Little Kami platform, we adore the stance! only time will tell what the will customizers make of the platform but we have high hopes for it. Having Flawtoys, DT_Customs and Kaijumonster surrounding WEZA TOYS it can only be the best guidance during the early stages of the little Kami.
$65 / €60 with only 10 available for now.
You can follow Weza toys via Instagram https://instagram.com/WEZA_TOYS/