Mr Mars is set to launch two custom vinyl figures on August 9th. The first one is "Tony the Toucan" which is Ron English's "Two
Ton Sam" vinyl toy and turned him into a badass custom based on Scarface, we can imagine him squawking "say hello to my little friend" – in the voice of Tony Montana of course.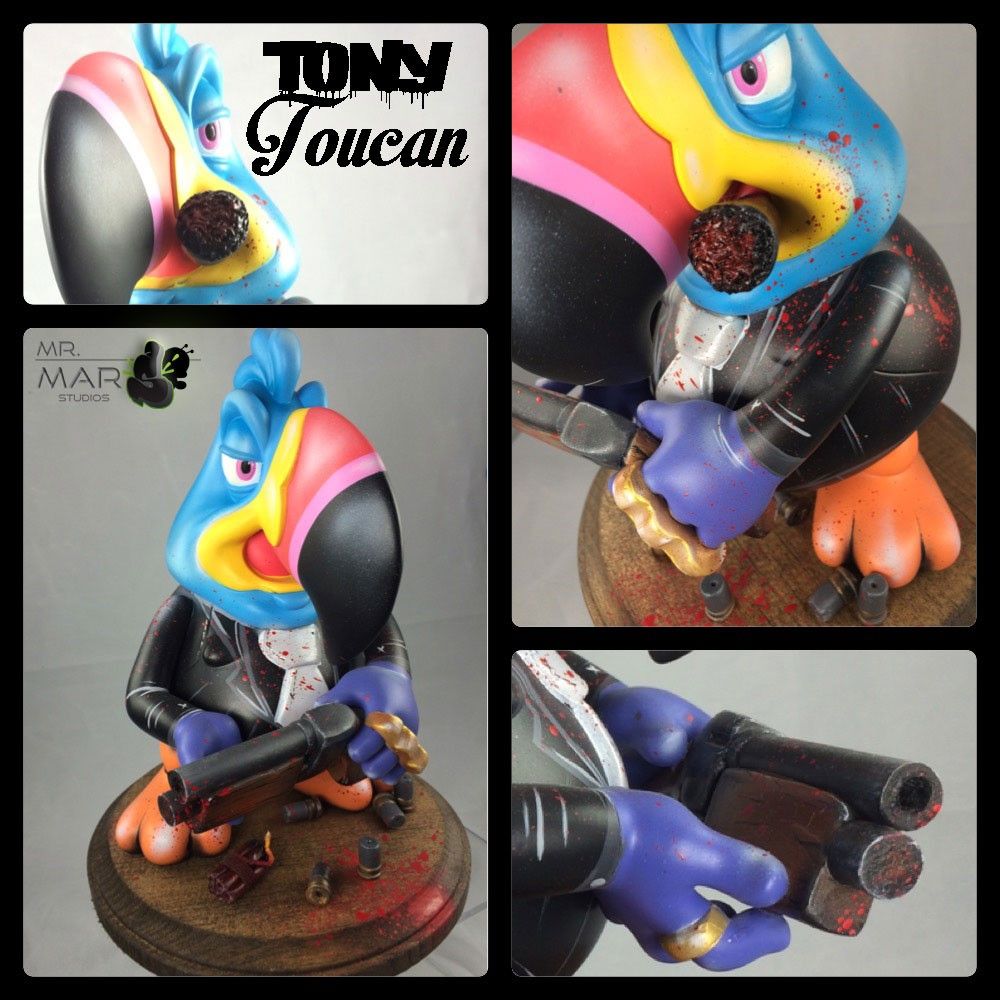 [slider source="media: 28051,28050,28052,28053,28054″ width="1000″ height="1400″ title="no"]
We really like this take on Montana and suits Two Ton Sam very well and Mr Mars incorporates his graffiti splats as blood splatter was a cool touch too. "Toucan Tony" will be priced at $250, around £161.
Next up is Roger Rabbity, Mr Mars take on the 80's hit film Roger the Rabbit. Mr Mars revamped a small production base rabbit toy
from Japan. Mr Mars customised him to resemble Roger the Rabbit. With that expression on Roger's face one cannot help but smile.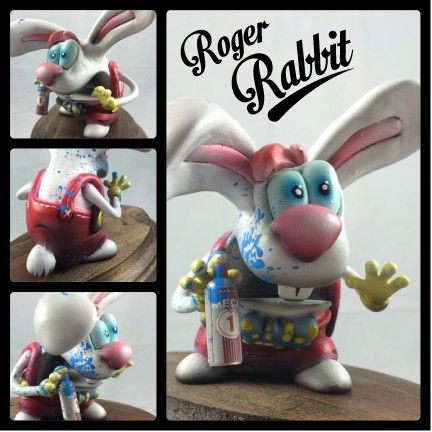 Roger Rabbity will retail for $100, around £64.
You can find them both at http://mars-ballantyne.squarespace.com/shop/
Check out this cool segment below on Mr Mars.

(Film, footage, and all rights reserved by Angelo Cole)
You can find Mr Mars at http://mars-ballantyne.squarespace.com/, Facebook, Twitter and Instagram.