DTcustom AKA Daniel Thomassen has finally unleashed his new line of resin toys. All in time for his onslaught at this years New York Comic Con 2015. Taking his own resin toy platform "Goon" and making it even better than ever. 'Goon x-ray' series are fully 3d sculpted and 3d printed and then resin casted.
"This was the only way to make the insert skeleton so perfectly inside the goon body"
Having seen the OG Goons at Toycon UK 2015, they were more than impressive and the platform has so much potential for custom toys. The X-Ray editions are the best yet! Daniel has done a stella job one again. If you get the chance to see Daniels work up close you will see the ultra smooth finish and hardly any bubbles or seams on the pieces.
A few different editions are available  weathered (rusted metal)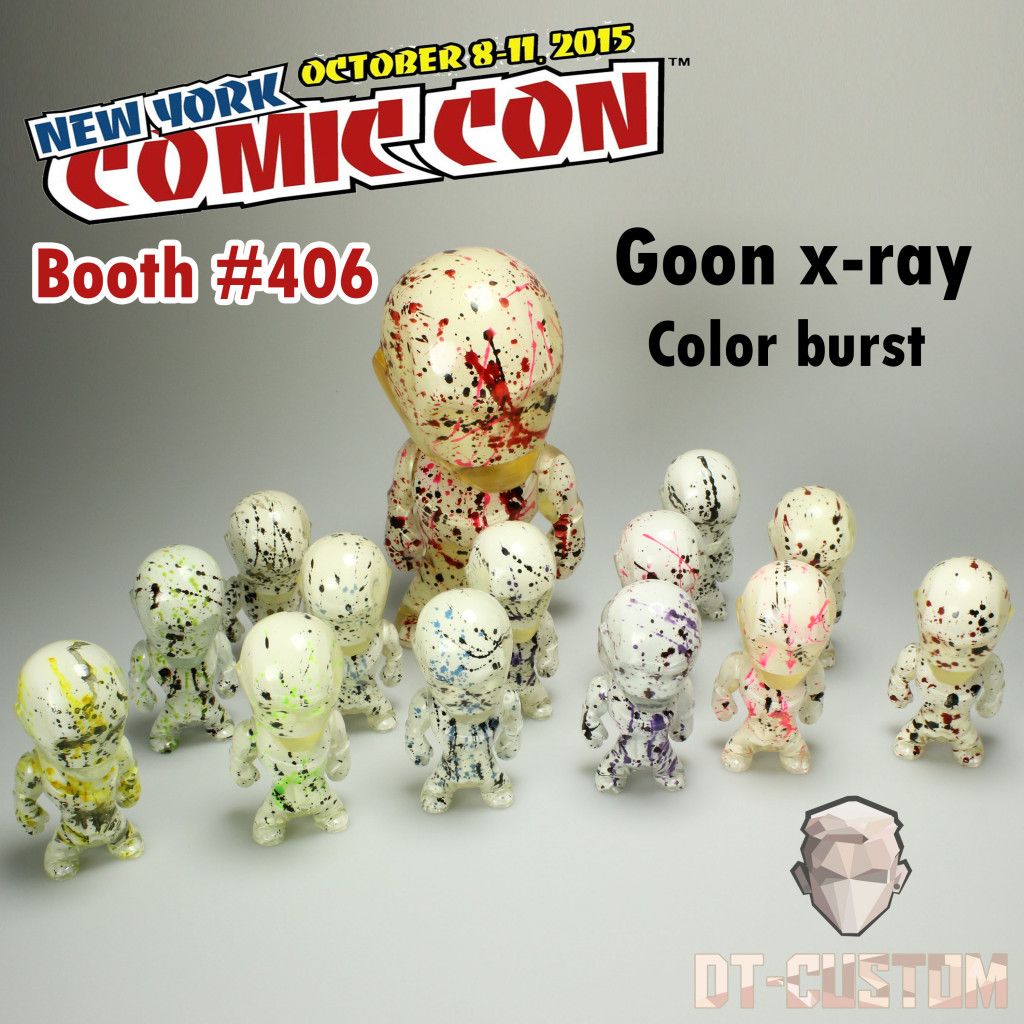 Deceased (zombie like) -gold flaked normal x-ray color burst (variation of coloured splatter)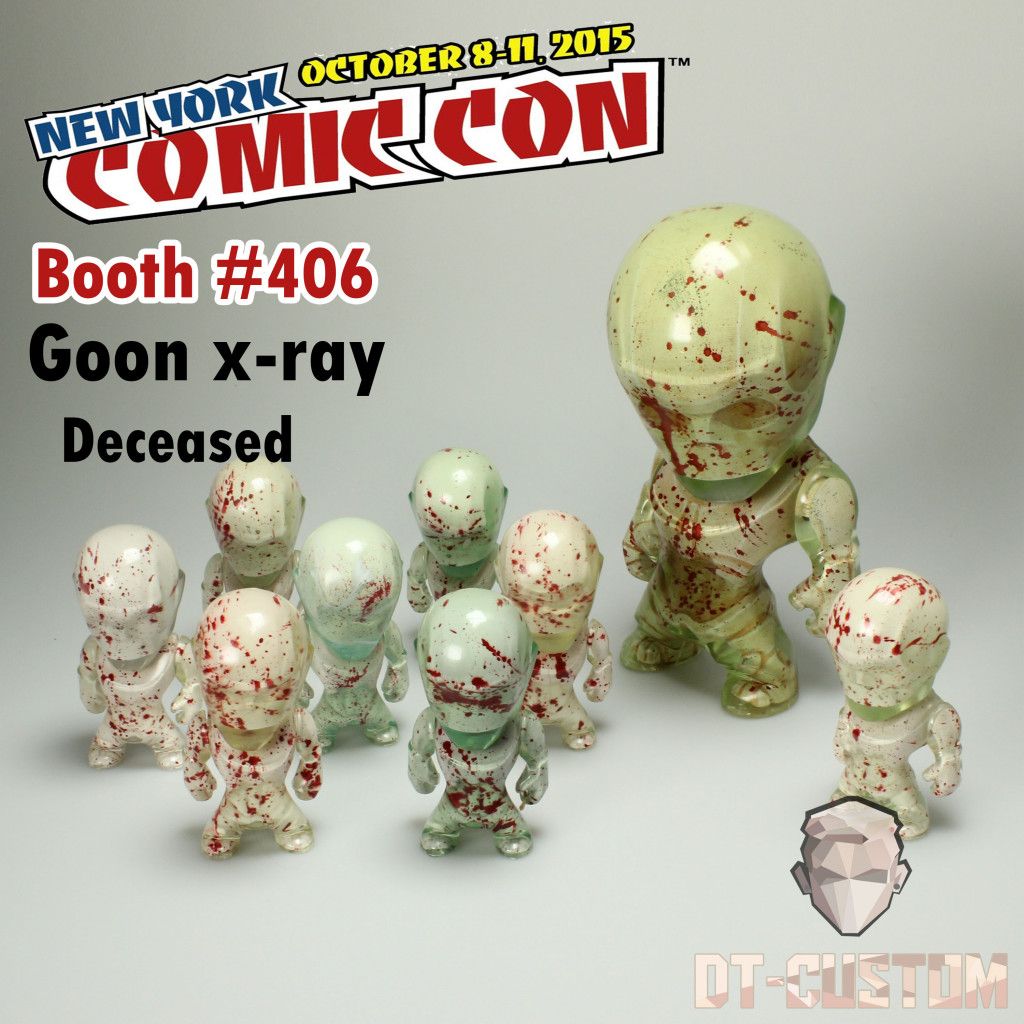 A huge version standing a massive 25cm tall and weights almost 2Kg.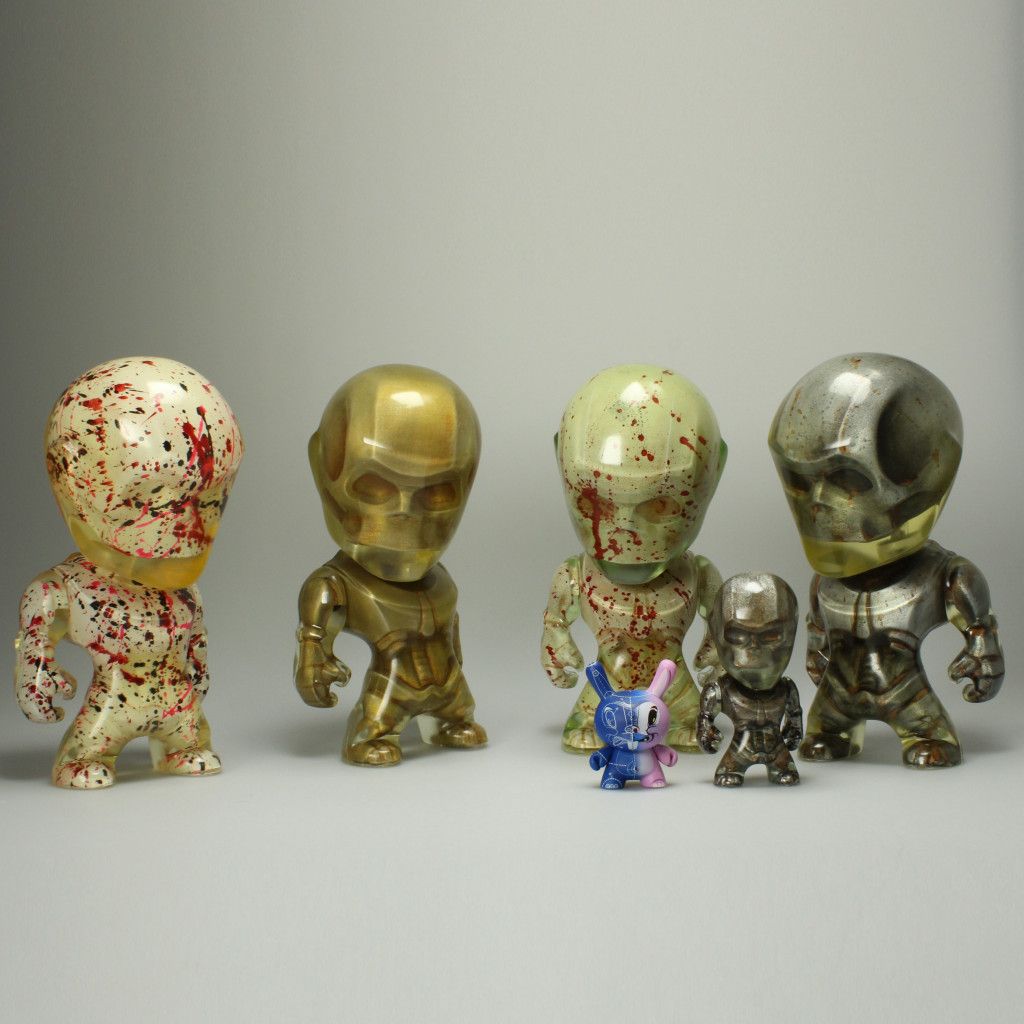 Available in 4 colorways (gold, weathered, color burst and deceased)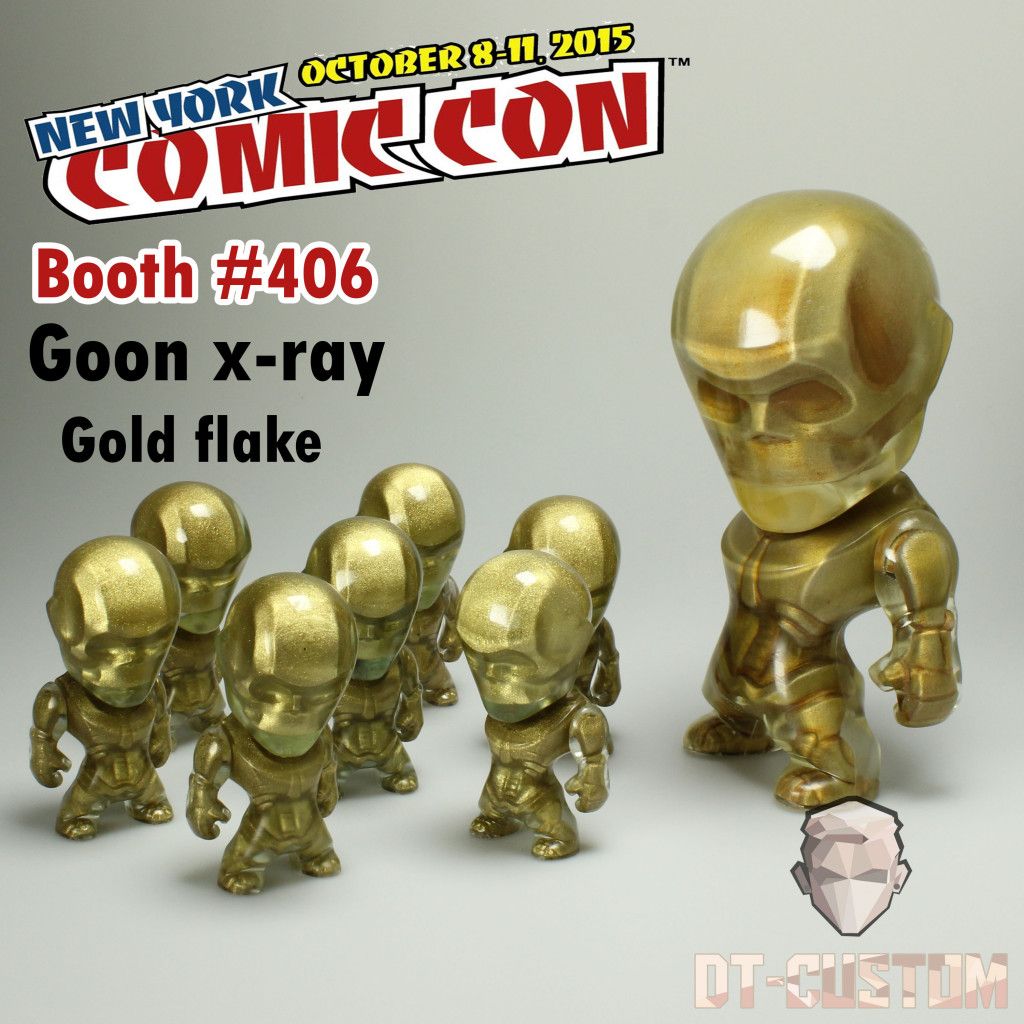 DTcustoms will be at NYCC 2015 at booth #406
You can find Daniel at https://instagram.com/dtcustom/ and http://dtcustom.storenvy.com/