This years Lakes International Comic Art Festival Guardian and Radio Times cartoonist Jonathan Edwards has created "Poblin's Gang" – a family of mascots for this year's Lakes International Comic Art Festival, which returns to Kendal UK from 17th – 19th October.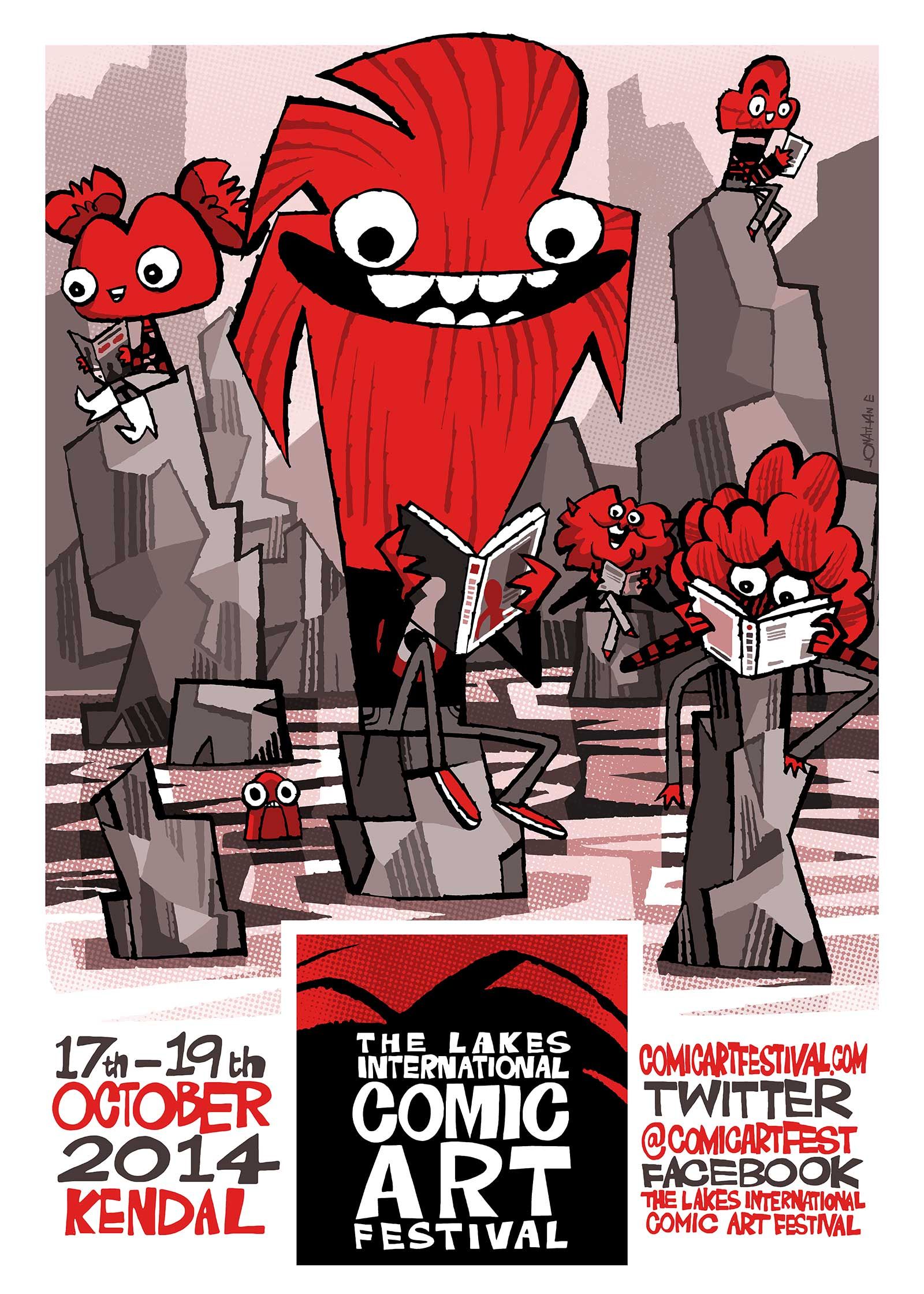 Poblin and family reflect the inclusive aims of the Festival, offering events that will appeal to the whole family –from children's workshops and film screenings to creator talks and signings.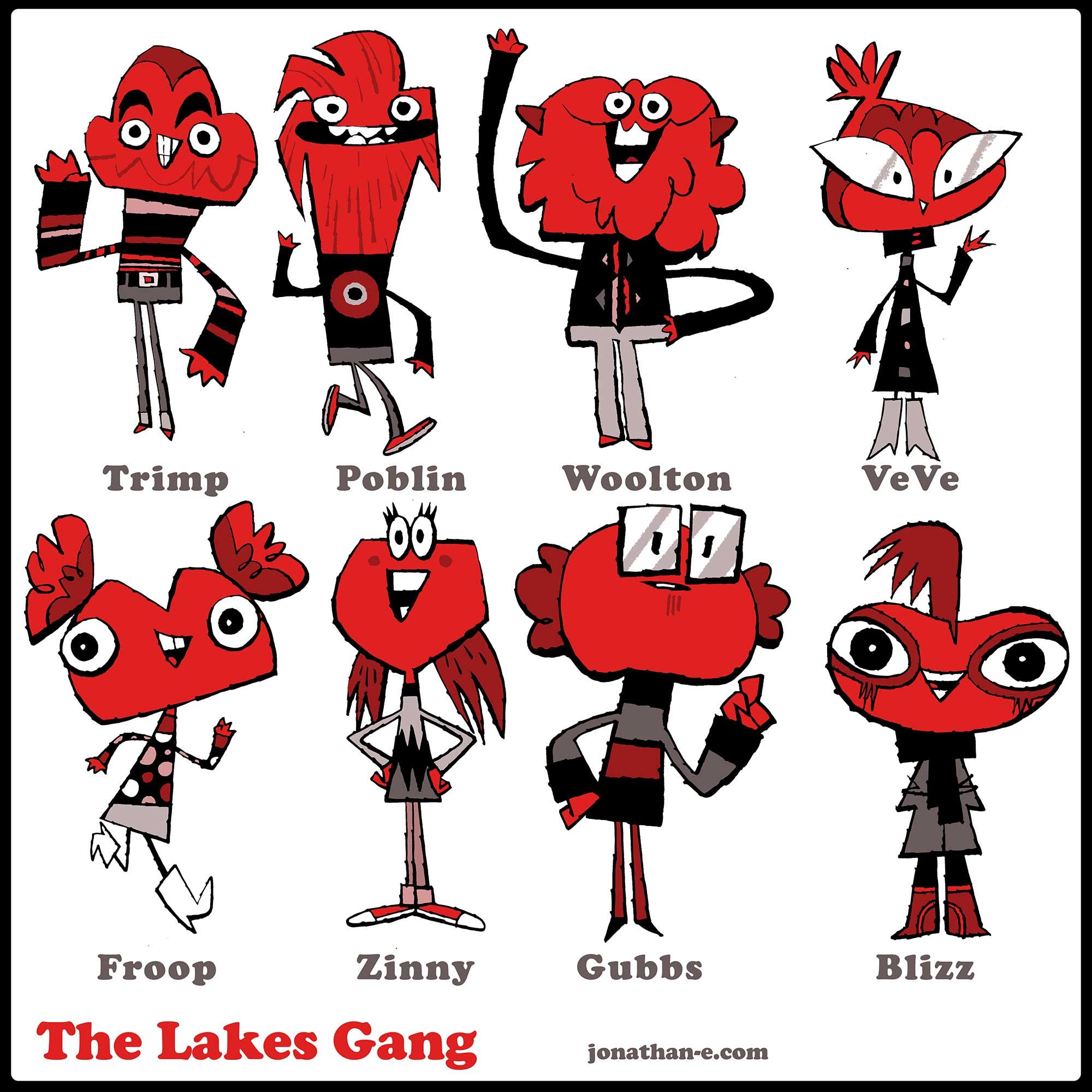 Richard Page (UMEToys) has been working on one of the characters "Poblin" and looks fantastic! turning the illustration to a full 3D design, congrats sir
The little chap I'm working on at the moment. His name is Poblin and was created by Jonathan Edwards for this years Lakes International Comic Art Festival:

http://www.comicartfestival.com/2014-artist/

It's been a blast to finally work with Jonathan and Louise Evans on a project as I've been a fan of both their work for years and these characters are rad! Poblin stands around 6.5 inches tall cast in resin and hand painted by me (umetoys). He will be available in a very limited edition at launch (10) but other colorways and small runs may be made available at a later date.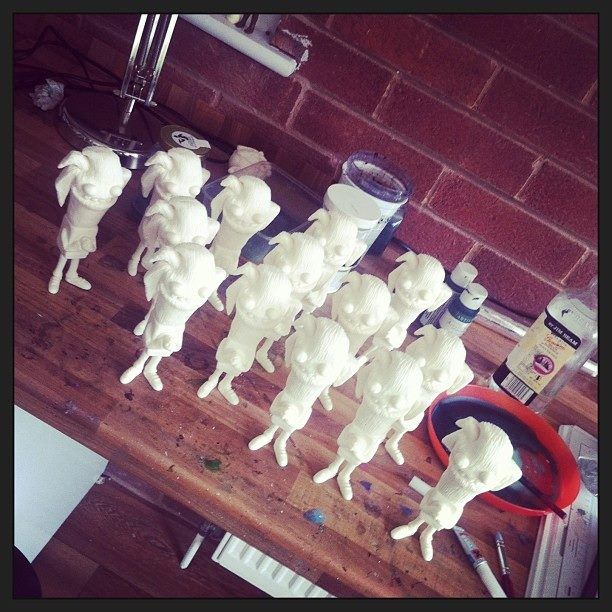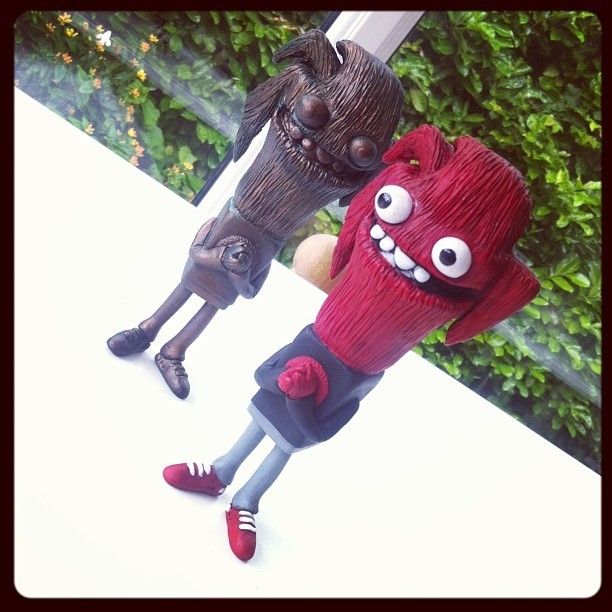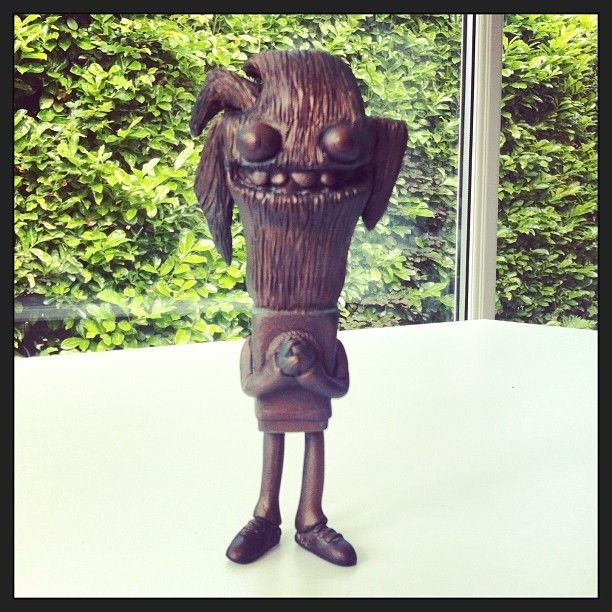 "We're delighted with Jonathan's designs," enthuses Festival Director Julie Tait. "The characters will appear in many different ways and places, some expected, others unexpected!"
"When someone described LICAF as having a character all of its own, we thought that this is exactly what it should have," she adds. "In the great tradition of European festivals and other great comic art producing cultures such as Japan, we thought the creation of a festival character/mascot (or gang, as it has turned out!) would bring a distinct identity and encourage our audiences to feel more ownership of the festival.
"Who better to approach than one of the UK's leading character designers, Jonathan Edwards, who has a fine track record in comics and a whole multitude of creative strings to his bow?"
"The characters started life as a request from Julie Tait to create a single mascot," says Jonathan Edwards, whose illustration work has also graced the covers of albums by The Black Eyed Peas and The Jungle Brothers, and is also a guest at the Festival."But the more we talked about it, the more I realised that one character couldn't really sum up the entire Festival. So from one it increased to four… then six – then eight!
"We've ended up with wide-eyed newbies who, despite loving comics for a long time have perhaps never attended a festival (Poblin and Froop), long-time Festival attendees (Woolton), comics connoisseurs and academics (VeVe and Gubbs) and visitors with specific interests – Manga (Blizz), Small press/zines (Zinny), foreign language aquatic adventure comics (Trimp).
"Design-wise I've used a colour scheme suggested by the Lakes logo," Jonathan reveals. "Red, black and white – and stuck to the classic Matt Groening advice of giving each character a distinctive silhouette.
"You'll be able to spot any of these across a crowded room!"
"About the festival.
There will be more than 35 events including panel discussions, interviews, live drawing events, films and workshops. As well as the ticketed events, there will be a number of free exhibitions, including work by founder patrons Bryan Talbot and Sean Phillips, and free activities in a special Family Zone.
We're aiming to make the whole of Kendal part of the event, like the popular festivals on the continent in places such as Angouleme, so people can expect to find comic art around every corner.
The Lakes International Comic Art Festival is modelled on the European comic festivals rather than comic conventions that UK audiences are more familiar with.
The aim is create an 'en fete' atmosphere, making the whole town part of the festival.  There will be a much bigger emphasis on the range of talks, special live drawing events, workshops, films, exhibitions and a kids' zone.  Some of the events, including the exhibitions and the kids' zone will also be free.
Tickets can be purchased online at www.breweryarts.co.uk or by phoning 01539 725133.
For more information visit http://www.comicartfestival.com/