Luke Chueh takes over Manila, the Philippines as preparations for his Blood On My Hands show at Secret Fresh Sky Gallery are all set. From sculptures to vinyl, resin releases and paintings Secret Fresh is all ready for Luke Chueh. Looking at all the photos from Luke and Secret Fresh its one show not to be missed if you're around the area.
Blood on my Hands
A toy and painting exhibition by Luke Chueh
——————————————-
Are you the bear?

This was the first question I posed to Luke Chueh as he started work on the pieces for his upcoming show for Secret Fresh Gallery.

Luke is one of the most established artists in the art toy business, one of the pioneers who presented art in the form of collectable figures. He said that the main goal was to make art accessible so that more people can buy and own art but also enough to engrain in them the interest and appreciation for them to naturally progress from collecting these toys to buying prints and paintings.

Inviting him to come to Manila has been in the works for a long time, and now that he is finally here, Luke is very much excited to meet Filipino art and toy collectors. When asked what is art to him, he said "Art is communication." And he wishes to communicate and share his life experiences, thoughts and wisdom as interpreted through his works.

So to answer my question, he said that "Yes, I am the Bear."

Get to know more about Luke Chueh and see his works up close and personal.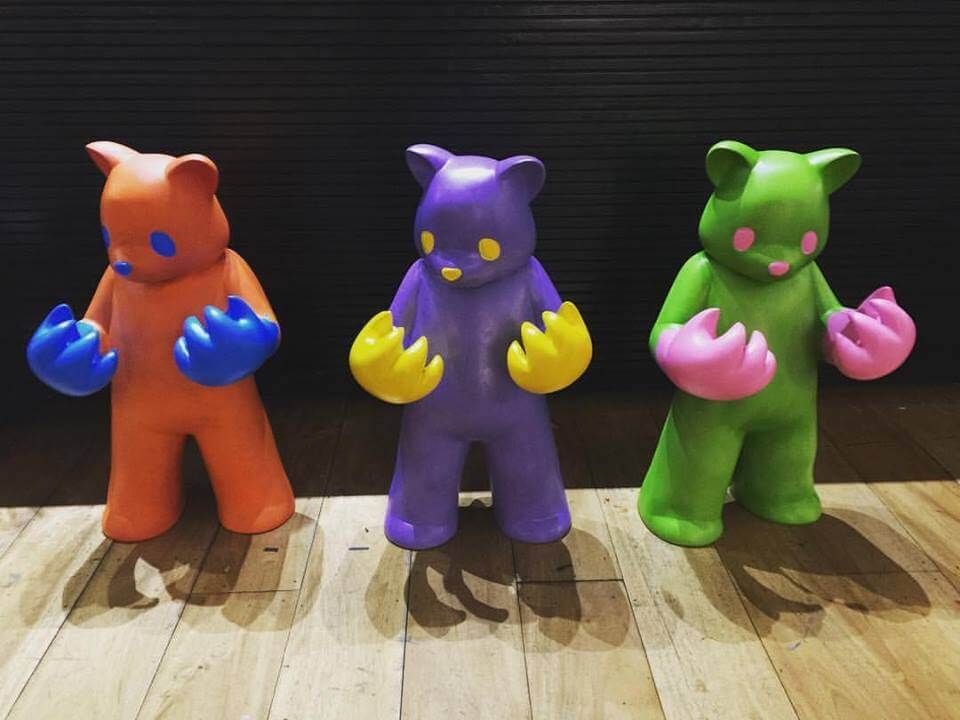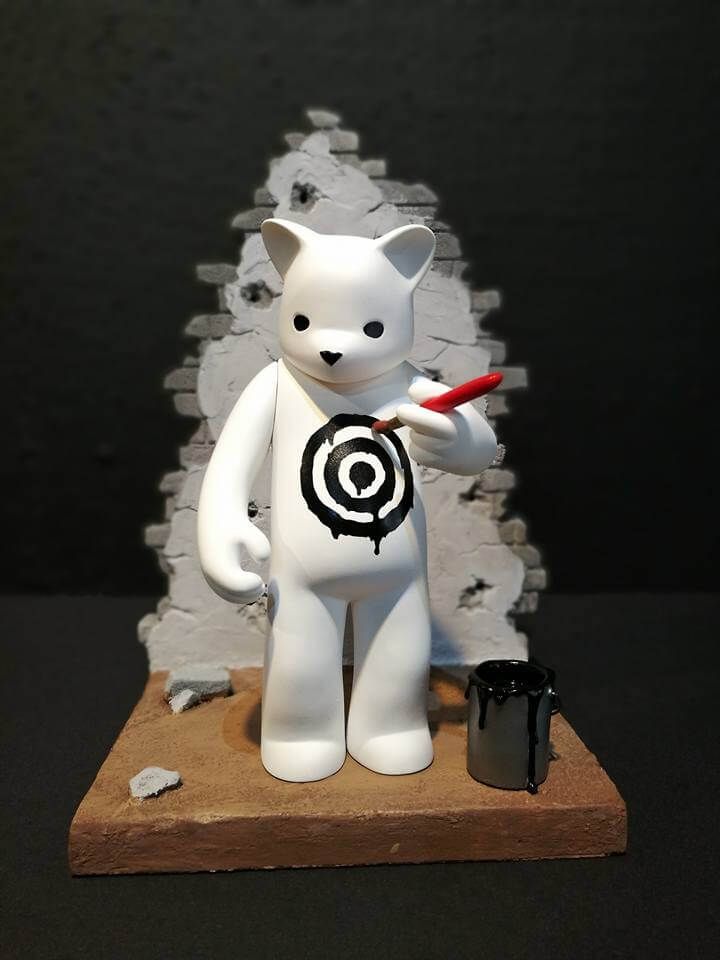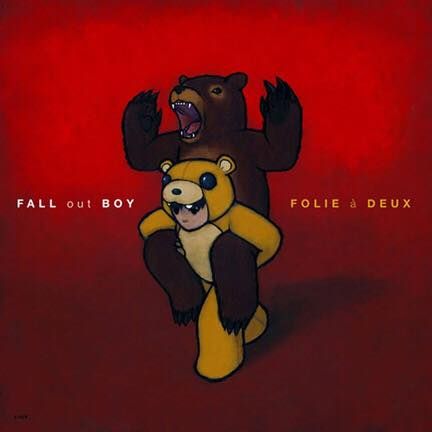 Luke Chueh X Secretfresh 2017
21″ "Red Handed" Bear
Limited 30 Pcs. 750usd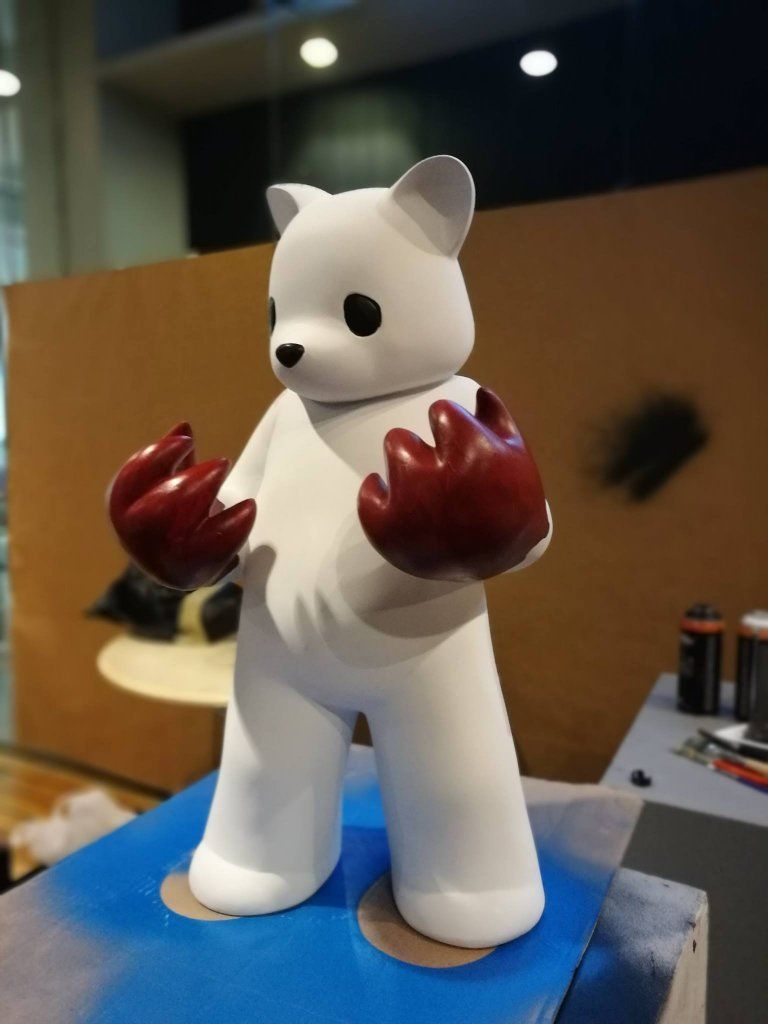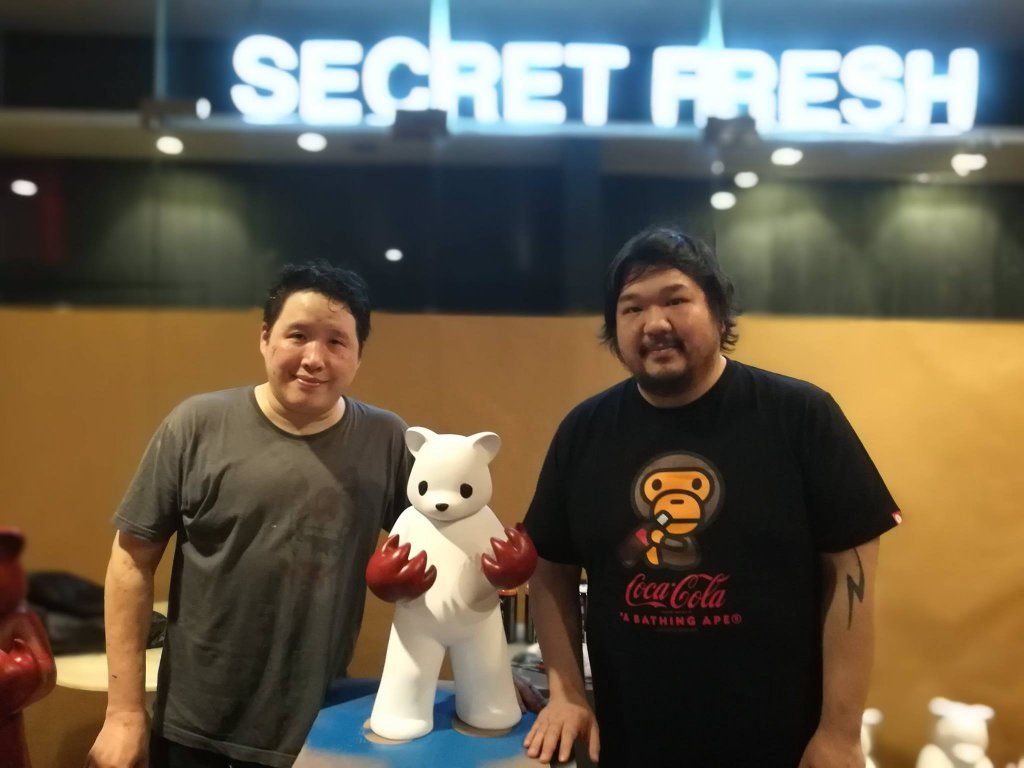 This Sunday, 6PM, at the Secret Fresh Sky Gallery, Ronac Lifestyle Center, Paseo de Magallanes, Makati City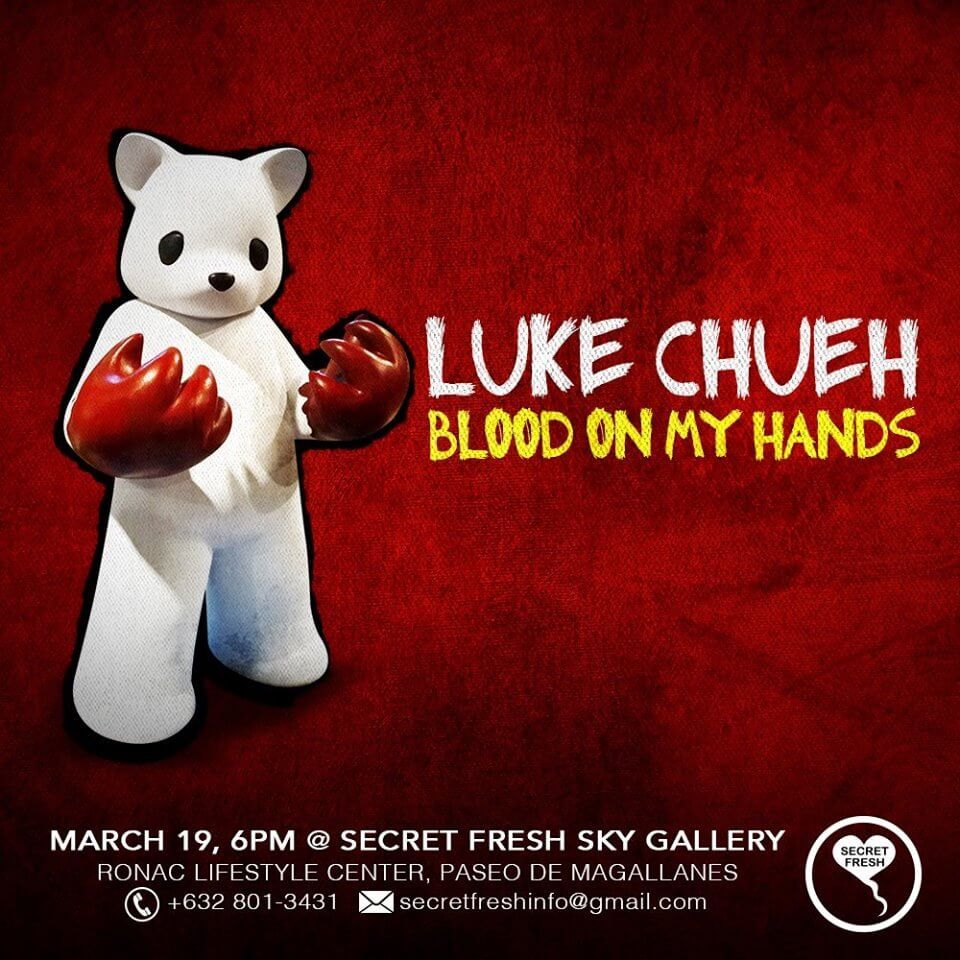 Further info visit Secret Fresh HERE.