Starting the year with a bang is KOSROBOT's Cosmos Cold Dead Cosmonaut Dreary One! Starting the year on how 2019 ended with a batch of awesome colourways of his beloved Dead Cosmonaut Its been a pleasure to see Kos AKA Kosrobot first production resin figure Dreary One, back in 2015 and now see Kos grown his fanbase plus levelling up the finishing and overall package.
In a deep future or distant past… On a long forgotten space station, something terrible happened. Now this place belongs to ghosts, moaning and whispering, ensnaring space travellers, searching for the one to blame, the one to say to this is all because of you!
The Horrid One was the station's signaller. It seems that after death he found peace of mind, something between apathy and psychosis. He talks to himself unintelligibly and makes strange sounds constantly.
Thank goodness for Resin Toy Obsession FB group for the nudge of we would have missed the launch!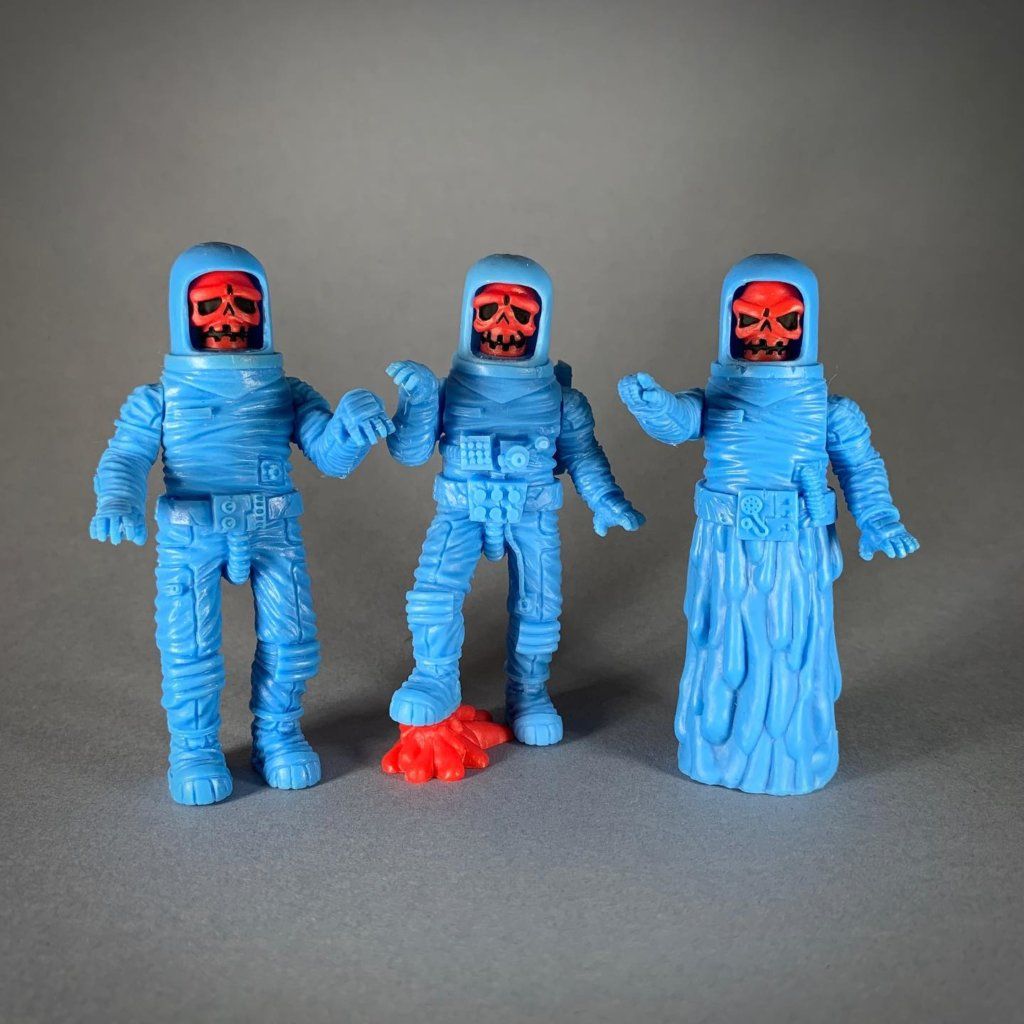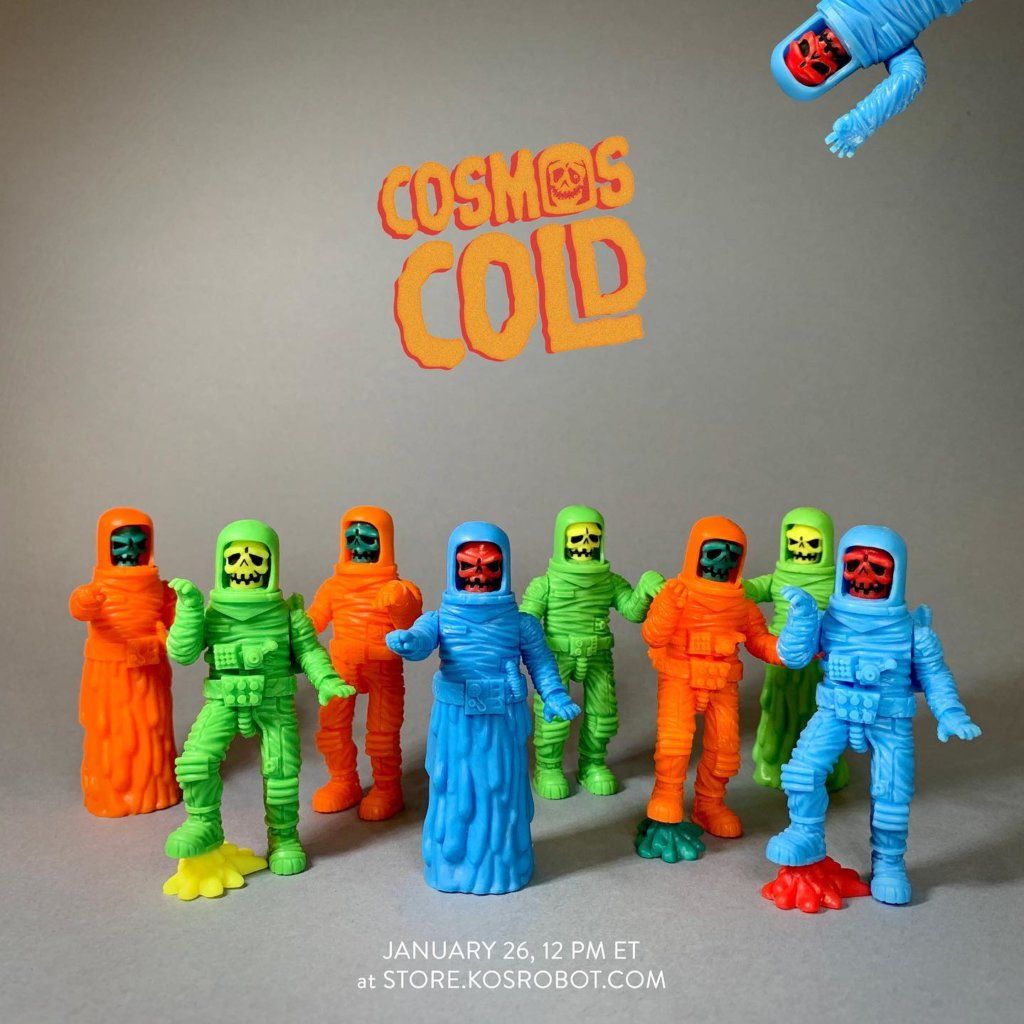 1/24 scale, 3 inches tall.
Resin, hand cast, hand painted.
3 points of articulation, magnetic joints.
Resealable blister packaging.

January 26th 12 PM ET Complete lineup at kosrobot.bigcartel.com
Follow Kosrobot on kosrobot.com, Facebook, Twitter and Instagram.
Have you considered searching the App Store or Google Play for the TTC Mobile App? You should. You totally should. Why? Cos it's your Designer Toy News the EASY way! Also, it's totally FREE and totally ACES!