Kosrobot sent in his new and final Cosmos Cold Dreary One release. It is called "Dreary One Solaris". This is the last 6 inch Dreary One variant. Black n gold and stand6 inches tall, 5 points of articulation (head, arms, hands). Parts interchangeable with other Cosmos Cold releases.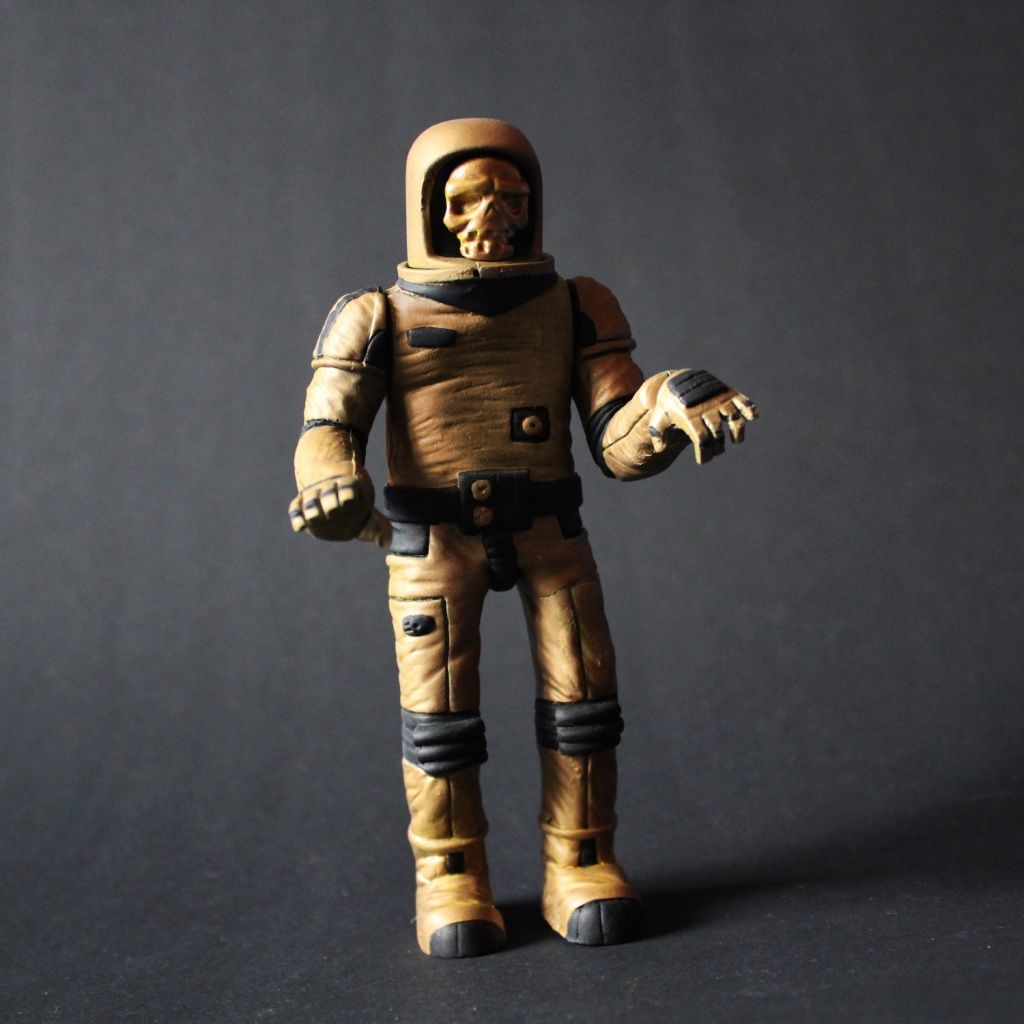 Comes bagged with colorful header and two vinyl stickers. $50 + $10 for shipping worldwide.
Could be purchased at store.kosrobot.com
Here's the little preview of Kosrobot spring releases.
These are new Tsihata color variants and my new minifigure Kosrobot. Yes, this is how Kosrobot looks. Kosrobot is a 3 inch minifigure with classic 5 points of articulation and magnetic joints. These will be released in different colors of resin and few fully painted variants. More info to follow.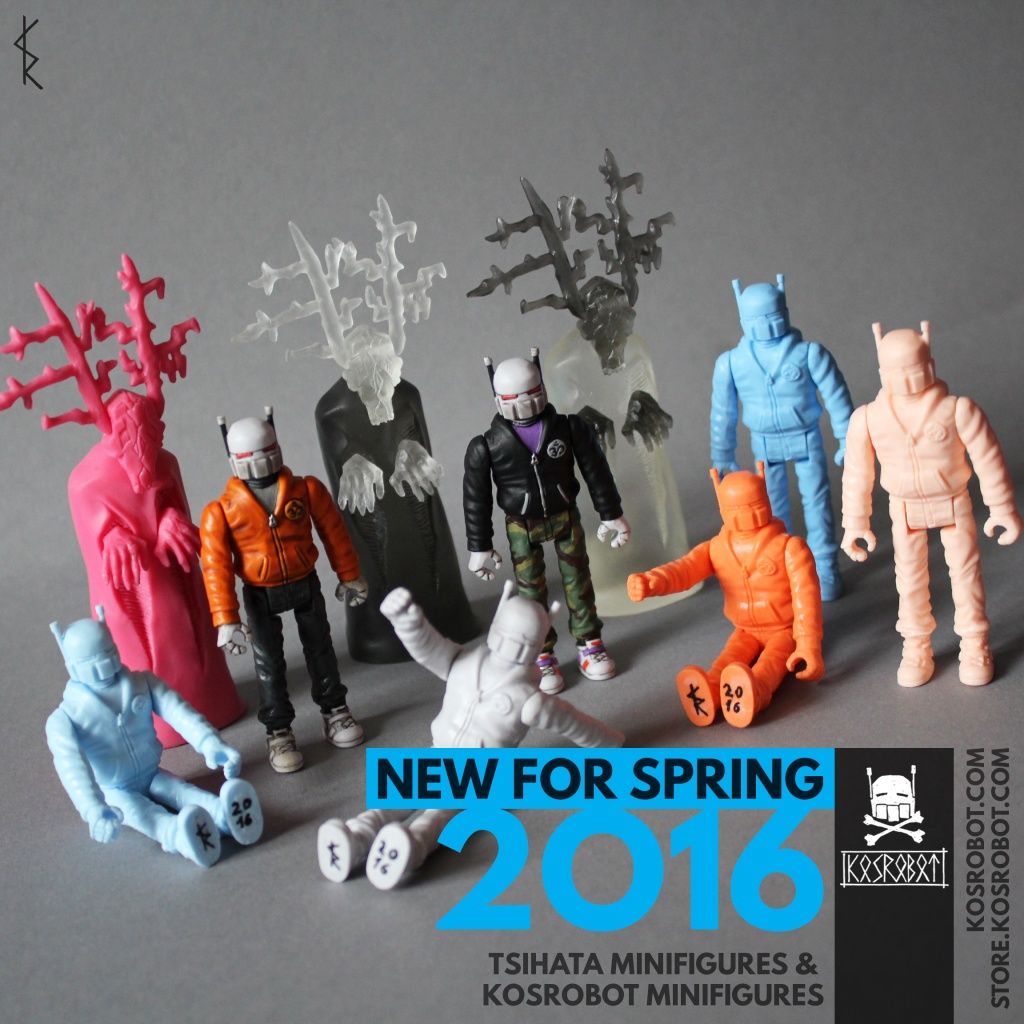 [youtube url="https://www.youtube.com/watch?v=A8HUm83KlI8&feature=youtu.be" width="1200″ height="1100″]https://youtu.be/-q6KyIQkaQk[/youtube]
Keep tabs on Kos via  kosrobot.com ,Facebook, Twitter and Instagram