Kos AKA Kosrobot first production toy, called Dreary One, a dead cosmonaut action figure from Kos first toy series Cosmos Cold. Kos has more or less got everything planned out perfectly and it's already looking great. We are looking forward to seeing Dreary One in its final production stage as the character is pretty interesting. The concept of having interchangeable parts with the future releases of the series will be another great selling point. Having said that, I don't think I want to be a Cosmonaut anytime soon.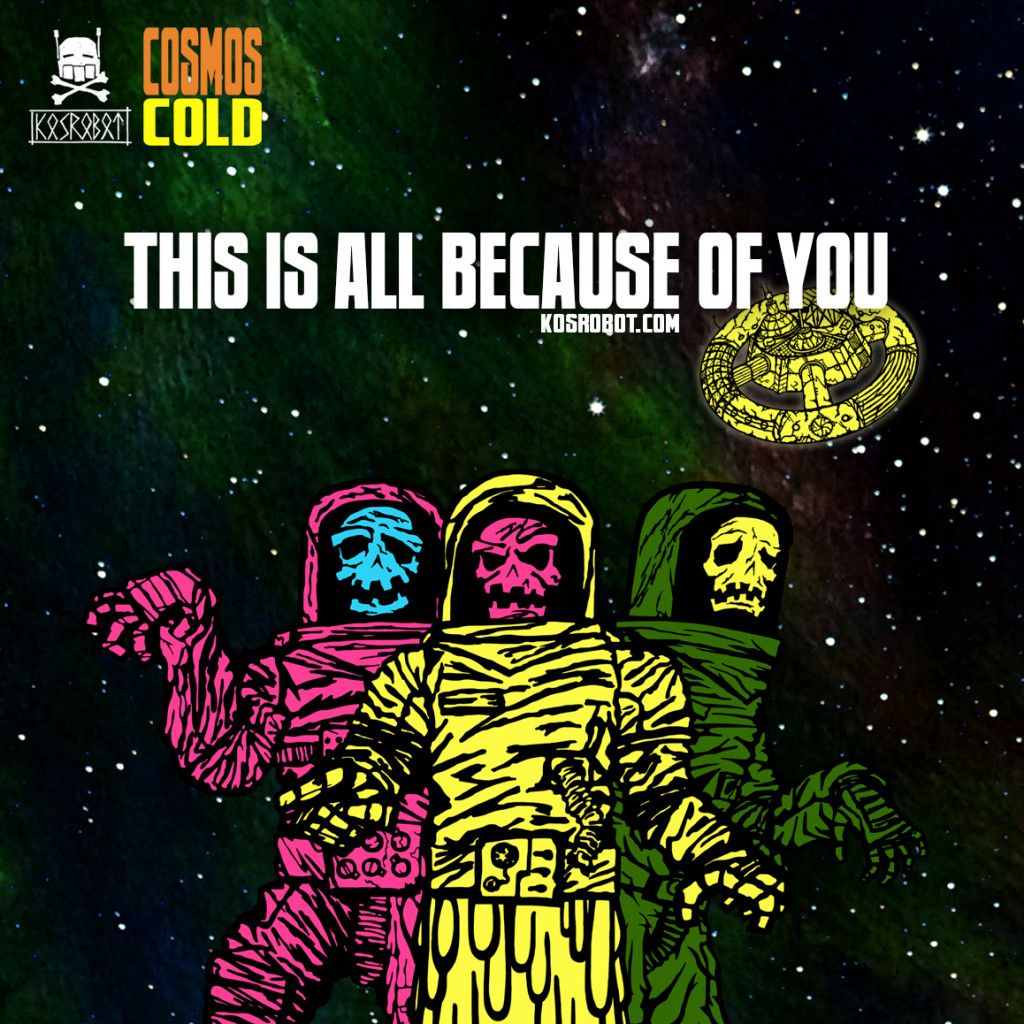 "This is a whole new atmosphere to me. I am collecting toys for years, reading blogs and such, but it's my first time to try actually present my own creation to the audience. So I am worried a bit." we don't think he needs to worry as the sculpt and the design is dope!
[youtube url="https://www.youtube.com/watch?v=bKx39zksqm8″ width="1000″ height="900″]https://youtu.be/-q6KyIQkaQk[/youtube]
The figure is 6 inch scaled, casted of soft vinyl, have five points of articulation (head, arms, hand palms), and an ability to interchange parts with all upcoming figures from this series.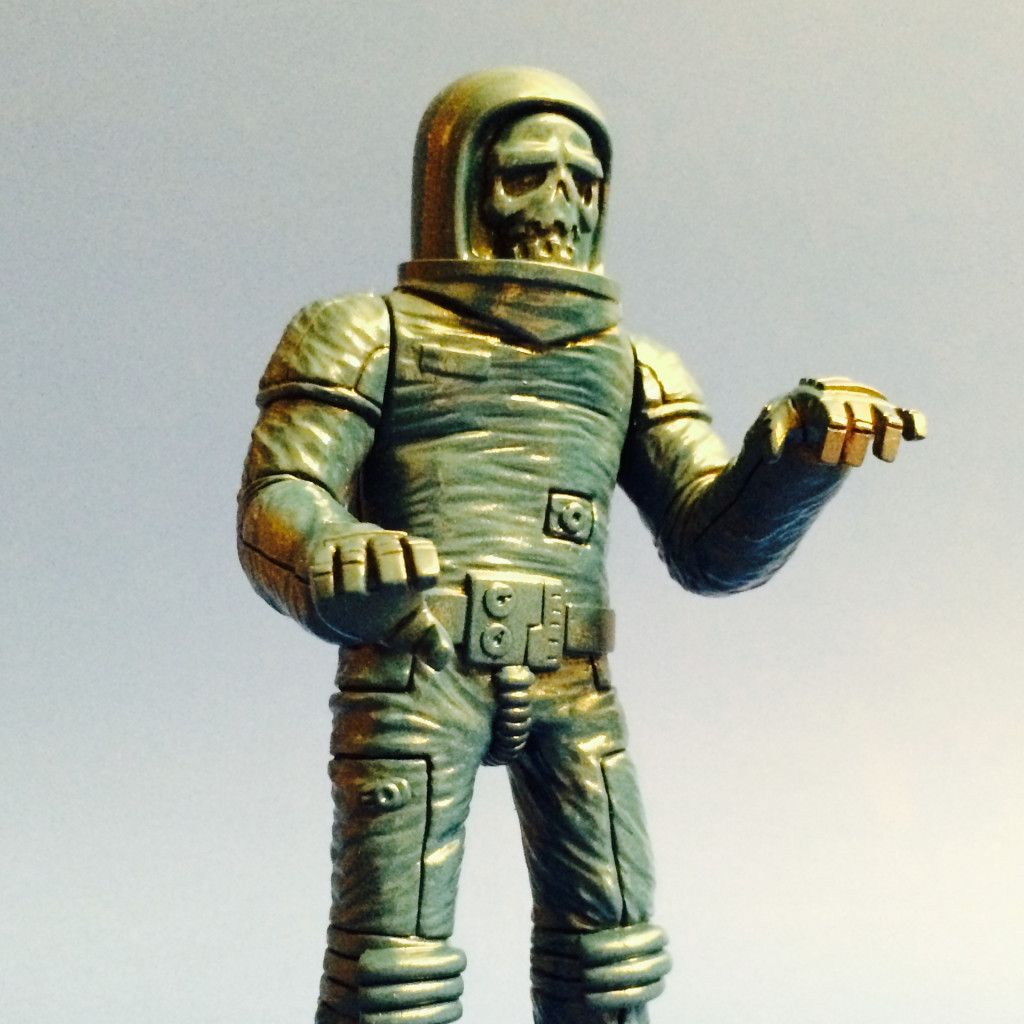 It is planned to be released in November in edition of 50, priced $50 + shipping, packed with two vinyl stickers.
Dreary One would be painted green, with yellow face and black washes.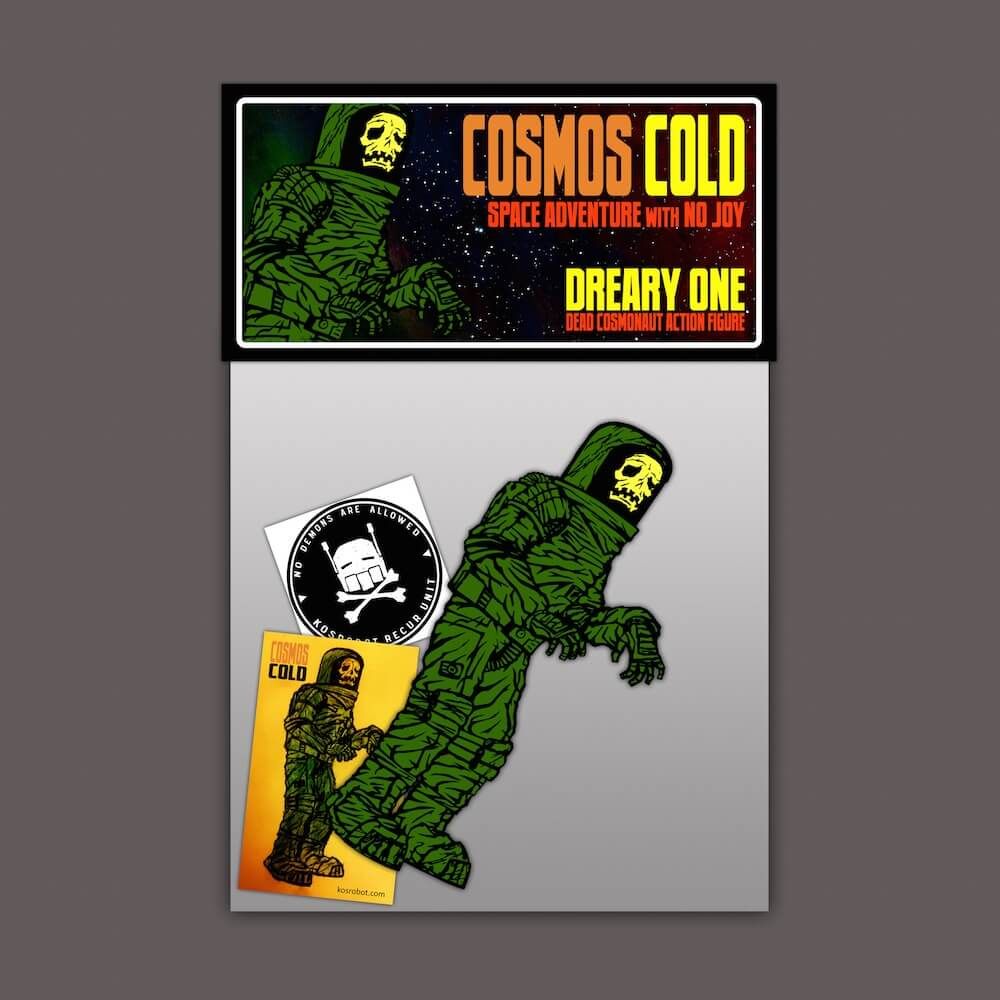 Stay tuned for the official release date. Keep tabs on Kos via  kosrobot.com , Facebook and Instagram