Illustrator/ artist based in Malmö Sweden,  Felix Altreus AKA Herrblykke , who made his debut at Toycon 2015 at our friends over at Street Of Beige at the "Kill your shelf" exhibition, which you can read about HERE. This bootleg figure of The Simpsons character Milhouse gave us a great laugh at Toycon and one bootleg figure that is memorable, even though we're not bootleg figure collectors.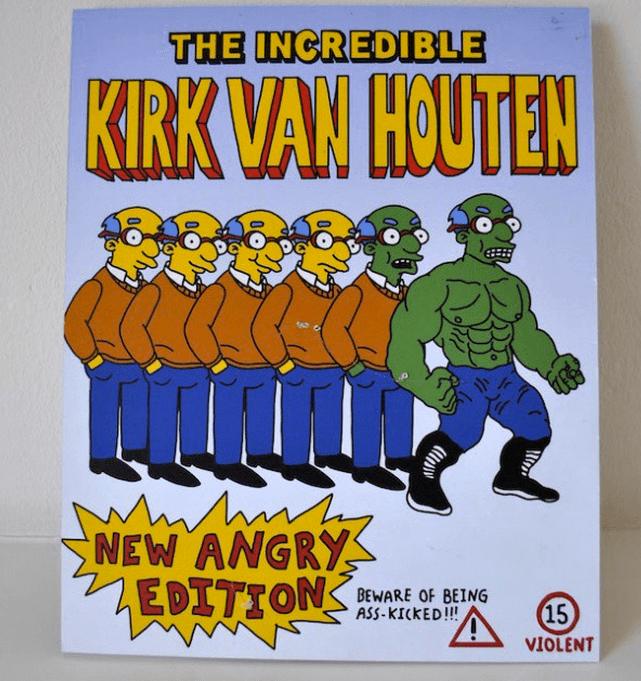 The demand for "THE INCREDIBLE KIRK VAN HOUTEN" bootleg figure at Toycon was too big to decline ever making any more so, SOB and Fekix turned to toymaker called "twistybitz" to help with the production of 10 THE INCREDIBLE KIRK VAN HOUTEN! yes all you bootleg fans can finally get hold of one.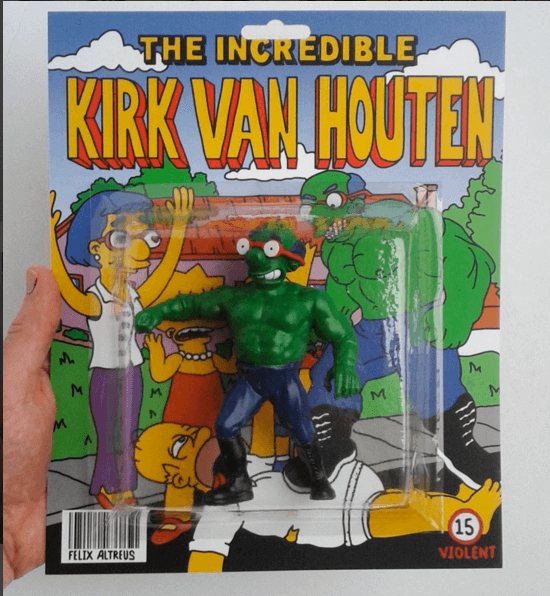 The priced at £50 each, blister packed hand-painted resin action Kirk figure. Buy it HERE before it's too late!
Herrblykke Instagram: https://instagram.com/herrblykke/
Twistybitz Instagram: https://instagram.com/twistybitz/