Time for a new edition of Kosrobot Cosmos Cold Dreary One. The new Dreary One variant released, is called Dreary One Centurion Edition brighter colour variation and features red eyes! don't worry no laser beams will shoot out it is more menacing, insidious and funky than before.
[slider source="media: 37620,37619,37618,37617″ width="1300″ height="1300″ title="no"]
As all previous figures, 6 inches tall, casted in soft resin, hand painted. 5 points of articulation, parts are interchangeable with other Cosmos Cold releases. You can swap head, face, arms and hands.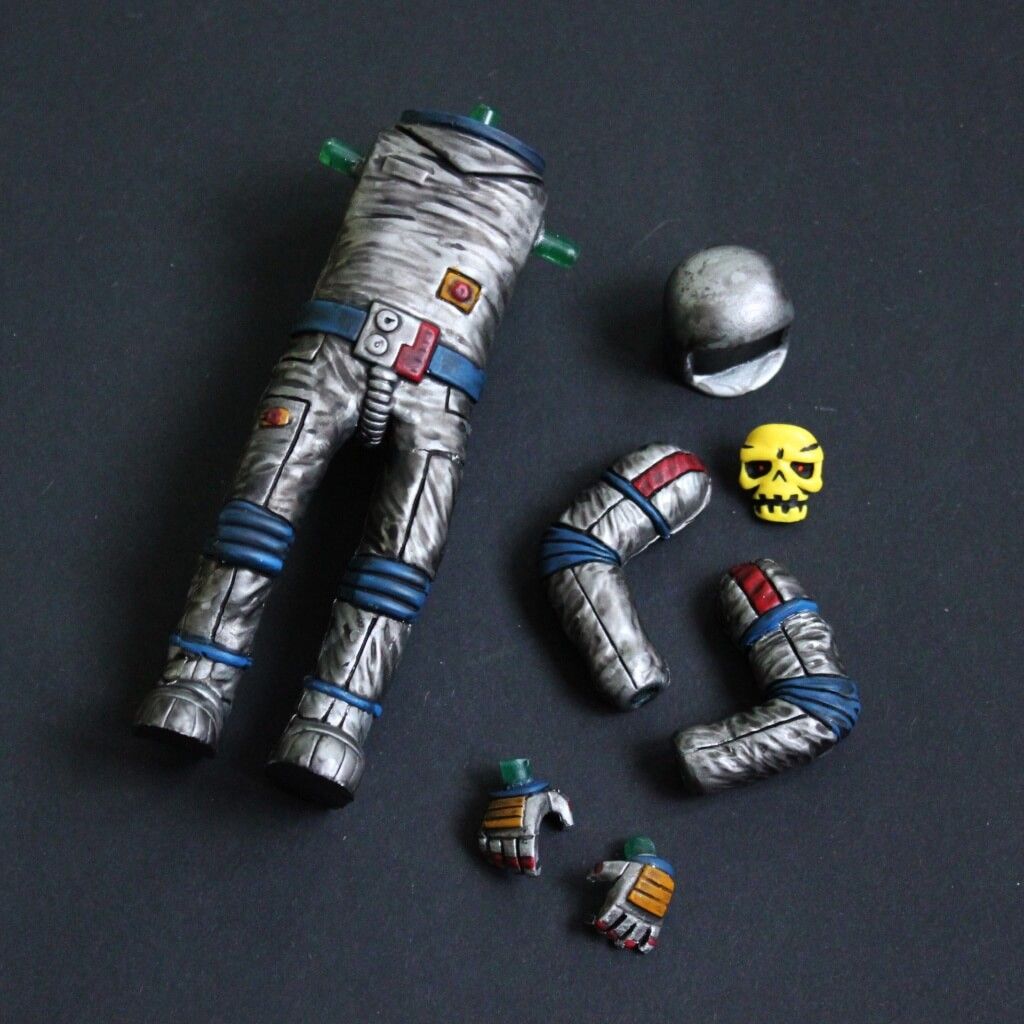 Comes bagged with header card and includes two vinyl stickers.
[youtube url="https://www.youtube.com/watch?v=A8HUm83KlI8″ width="1200″ height="1000″]https://youtu.be/-q6KyIQkaQk[/youtube]
Could be purchased at kosrobot.bigcartel.com for $50 + shipping ($10 standard, $20 express – worldwide).
Keep tabs on Kos via  kosrobot.com ,Facebook, Twitter and Instagram