The count down has begun for another gathering in the Philippines as Art Toys Philippines presents Mold Break! A must event for Art Toys and Designer Vinyl Enthusiast in the Philippines. If its past events you guys are in for a treat and potentially leading to divorce as Mold Break will feature Designer Toys x One-offs x custom pieces x GRAILS x Auction x Raffles x Meet and Greet (get those selfies faces and duck lips ready) x Merch x surprise drops and FREEBIES! Below are a few teases to wet your appetite.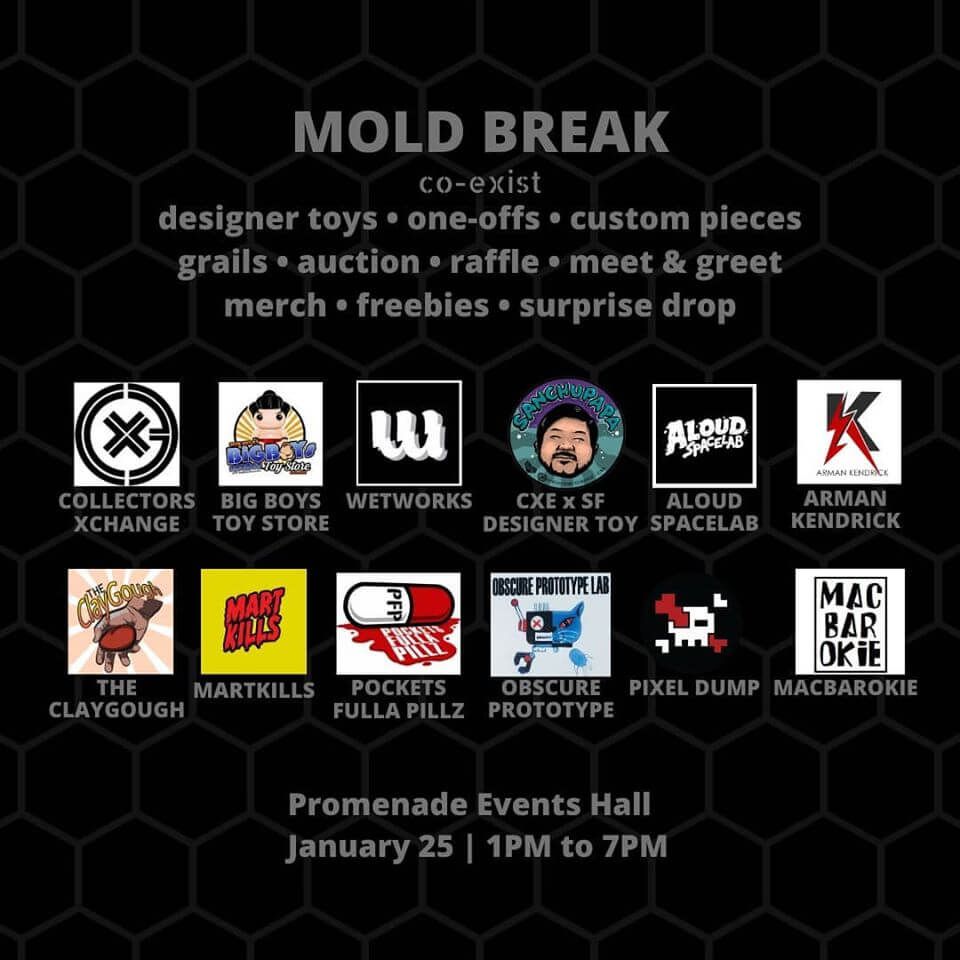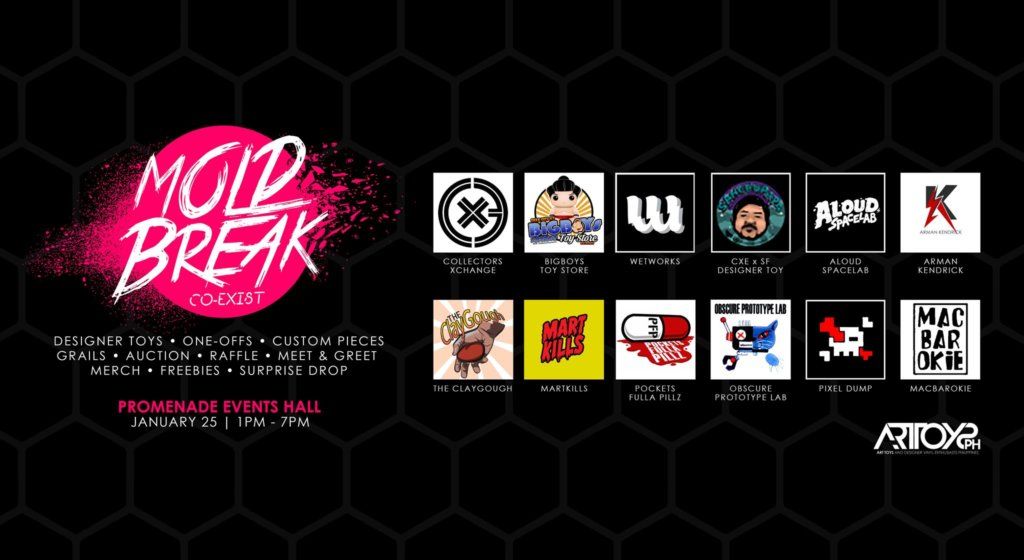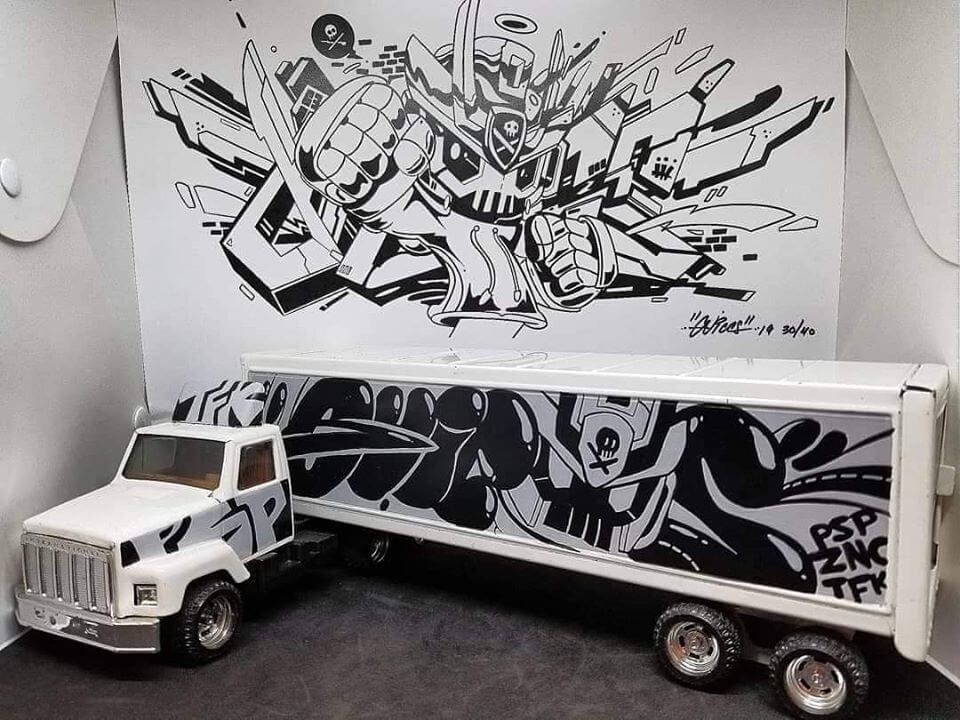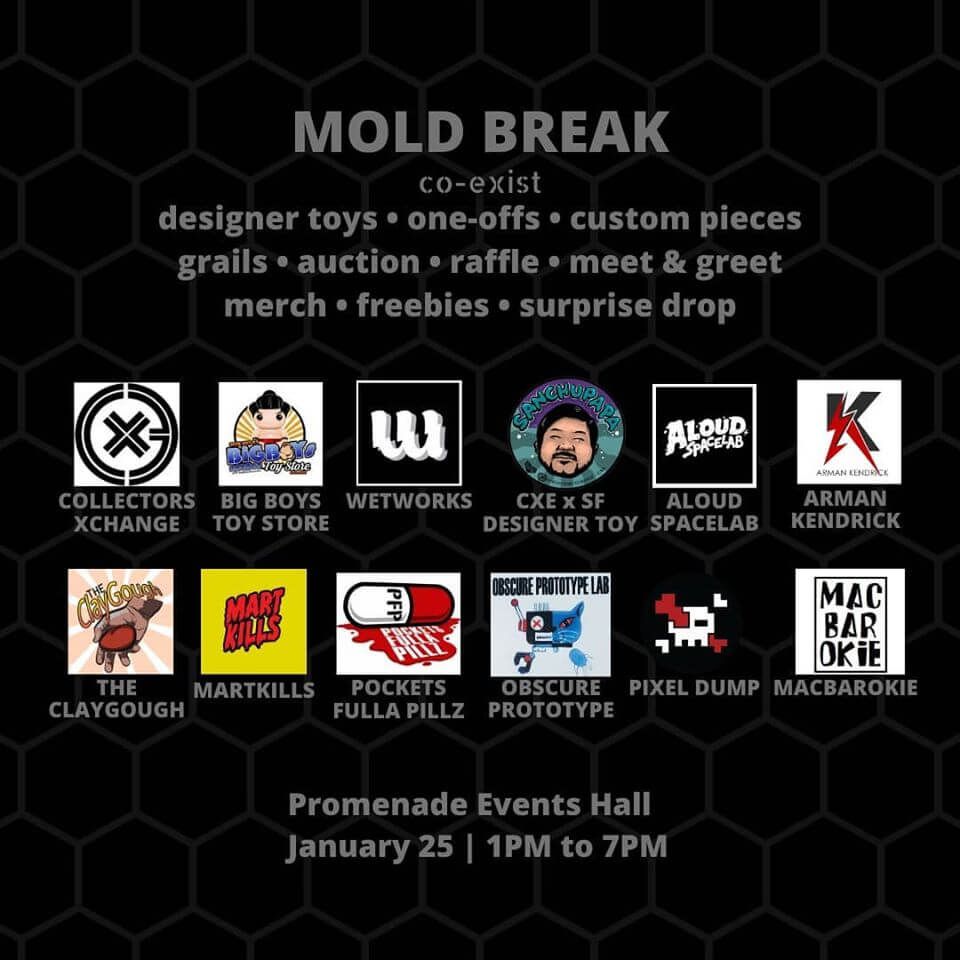 25 January – Mold Break, 1 to 7PM, Promenade, Greenhills. Tickets are available (Php100) at the entrance. Check out https://www.facebook.com/events/444298809575734/ for full event details.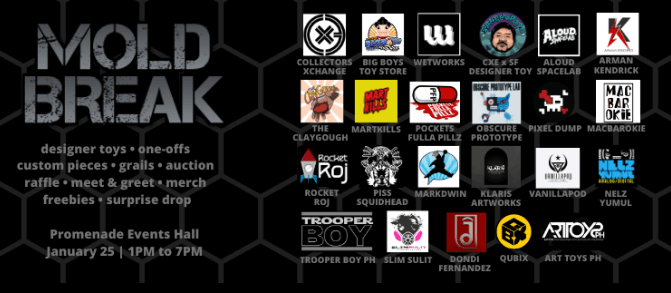 You can get your daily Designer Toy fix from our TTC Mobile App. It's free too! FREE! Download on the iPhone or Android smartphones. Search for "The Toy Chronicle" and all your Designer Toy wishes will come true! Pretty much.
Did we fail to mention IT's FREE.