WINTER is here, Perfect timing for snowball fight! SNOWMO Berg & Gale x Hardy and Colin had their outing over the weekend at TTF 2020 and from the photos, they had a great time. snow mittens on as the SNOWBALL WARs has started. Like we said previously, Summer may be creeping closer but that hasn't stopped "SNOWMO"Berg & Gale, Hardy and Colin from roaming the lands to find a new home with his fellow friends. You may remember his homie 雪怪公仔 Berg whos, not your average bear, that's why 雪怪公仔 Berg caught our eye and didn't realise it was being made via a crowdfunding platform zeczec last year and now Colin is ready for you to have in your collection. Don't worry about his fangs. Snowmo assures us he's a vegan.
Allocated stock for the online release has been made available!
雪球大戰雪白經典款
開始網路販售囉!
你在TTF錯過雪怪了嗎?
還是想讓雪怪多點同伴呢?
即日起至2020年12月5日,
e-mail給我想要購買的角色,
例如 : 
Berg,Colin,Hardy,Gale各一隻
我將會親自回覆確認數量、匯款與寄送方式
E-mail : [email protected]
作品資訊 :
材質 : 樹脂 高度 : 約10cm
售價 : 1,500元/款
每人每款限購一隻
預計出貨時間為2020年12月底前發貨,
如有延後將另行發文通知。
注意 :
商品為手工塗裝,照片與實際商品可能略有不同。
作品塗裝後雖有基本保護漆保護,
但無法抵抗硬物刮傷,樹脂偏脆弱重摔易碎。
無法接受者請勿下單,謝謝大家
-
大雪剛過,積雪正多
趕快拿起你的望遠鏡
一場熱鬧的雪球大戰
隨時開打!
WHEN: From now until December 5, 2020,
WHERE: e-mail the character you want to buy, For example One each for Berg, Colin, Hardy, Gale. SNOWMO will personally reply to confirm the quantity, remittance and delivery Method E-mail: [email protected]
Material: Resin
Height: About 10cm
Price: 1,500 yuan
Any questions message SNOWMO via Facebook.com/snowmotoy/ or Instagram.
Find SNOWMO via Facebook and Instagram.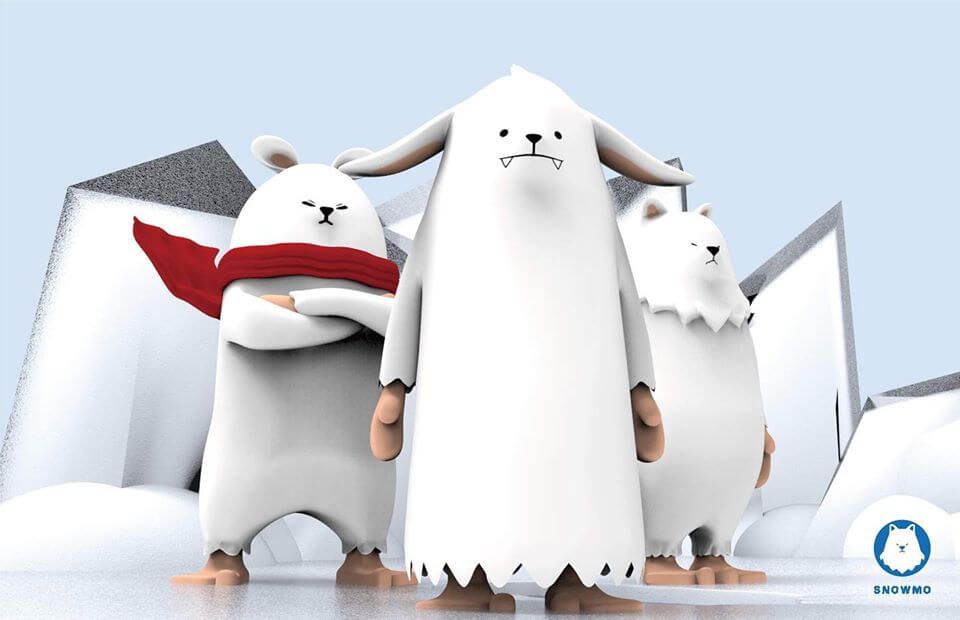 You can get your daily Designer Toy fix from our TTC Mobile App. It's free too! FREE! Download on the iPhone or Android smartphones. Search for "The Toy Chronicle" and all your Designer Toy wishes will come true! Pretty much.
Did we fail to mention IT's FREE.