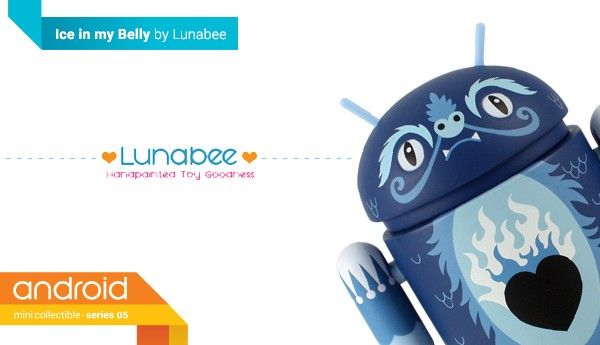 As you all know the Andrew Bell's Android series 5 is just around the corner and the latest Android revealed is one of our very own British artist Lunabee. TTC was so happy for her when we found out Lunabee's design will be featured in the new series. Well time has come to reveal "Ice in my Belly " Dragon! it has all Lunabee's trademark style all over it nice clean lines along with a cutest design, plus her crown hidden in the designs as always.
"A dark heart powers the frosty breath of her "Ice in my Belly" dragon design"
With a 1/16 some good chance of landing the Dragon. No official release date announced but I am sure its really soon so stay tuned.
 Follow Lunabee via Instagram , Twitter and Facebook 
(all information lifted from http://www.deadzebra.com/ )