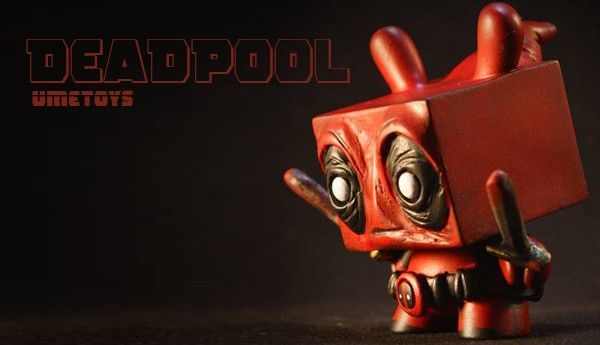 UMEToys (Richard Page) has once again demonstrated giving him a platform to work on he can customise it and not just make his own characters. I do prefer his own unique characters but dam this custom Kidrobot Dunny rocks! Deadpool gets the UME treatment! who would of though a square Deadpool would work hahahaha gave me giggles when I saw this.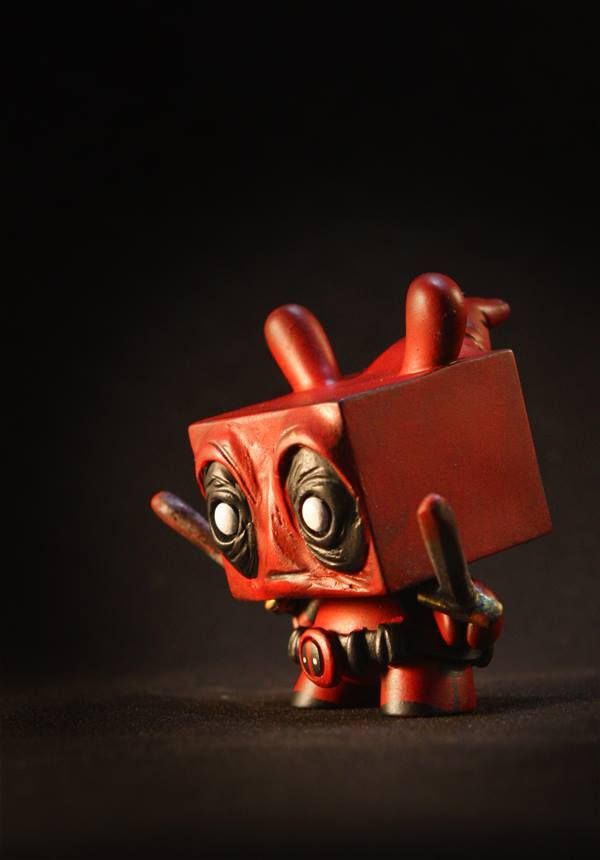 I don't know if this was intentional but Deadpool looks like he's had some sleepless nights. If you cannot tell already the Dunny used was a Tofu head Dunny and Rich being Rich sculpted all the accessories himself.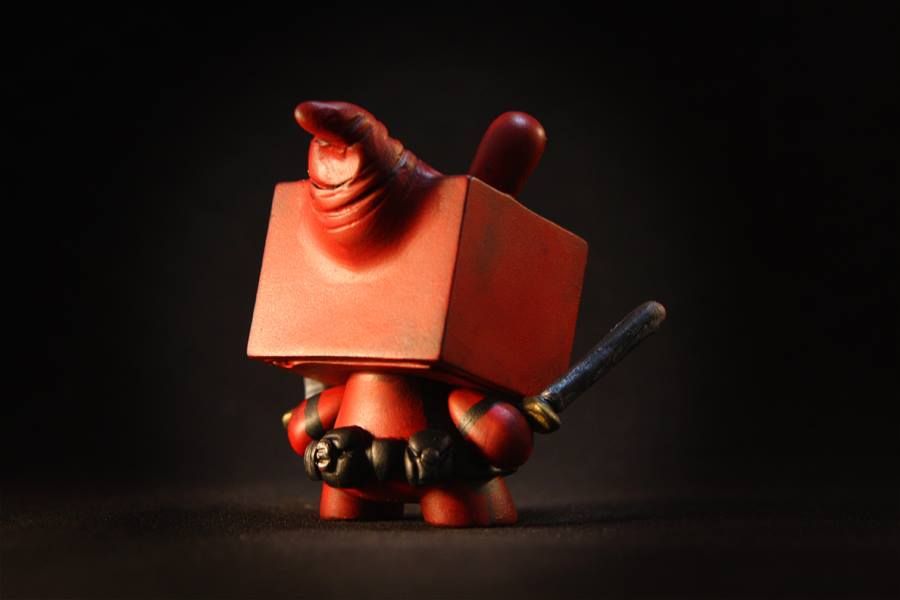 Deadpool will be on sale at UMEToys x JPK Booth at ToyconUK April 25th 2015. Their are limited number of tickets left so Do not sleep head over to www.toyconuk.com to get your tickets.
Head over to UMEToys social sites to stay in contact with him.