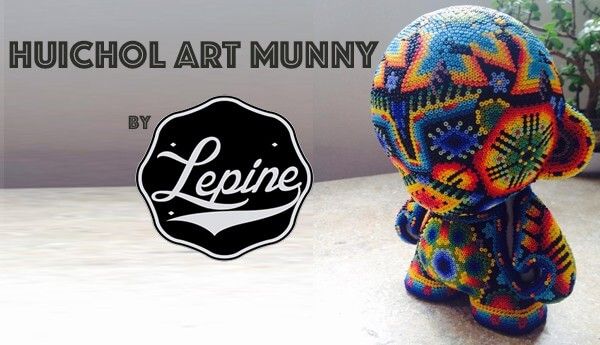 Huichol art broadly groups the most traditional and most recent innovations in the folk art and handcrafts produced by the Huichol people, who live in Mexico. customiser/ artist Beto Lepine takes Hama beads and works wonders combining it with a Kidrobot Munny, Beto has taken Huichol beads (kind of like Hama beads) to the next level and an idea what other will kick them self and say " why didn't I think of that". The pattens that Beto has made with the Huichol beads is outstanding.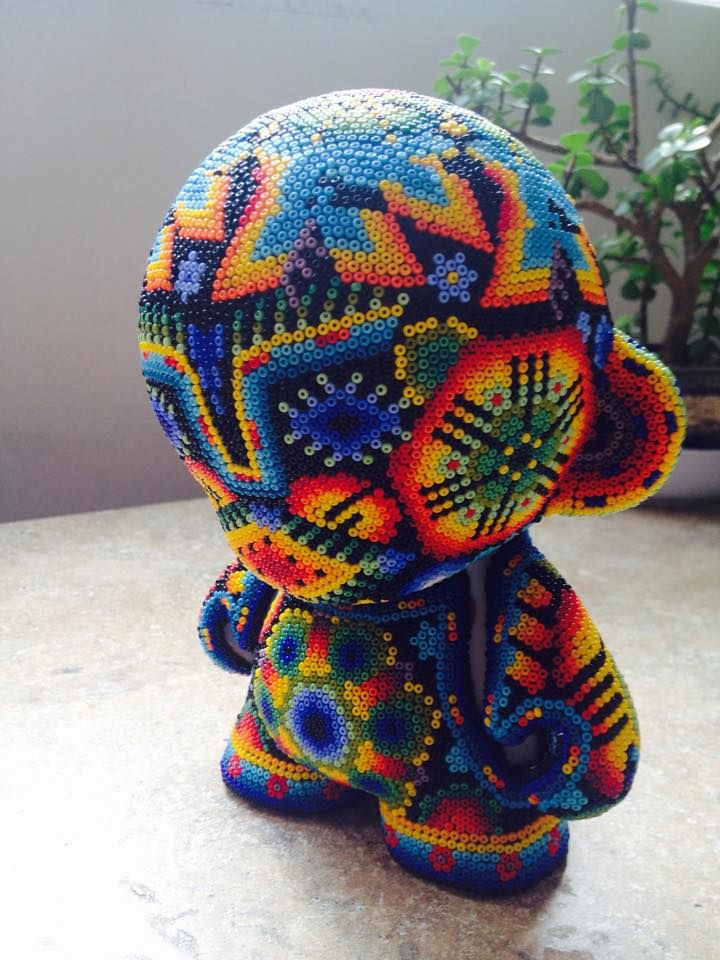 The intricate patten and design mixed with traditional colours works so well with the Munny's shape and Beto incorporating a bird like patten as the face was a nice touch. From head to toe of the Munny not one part is empty.
The design of the Huichol Munny has a profound message based on the Huichol beliefs each drawing represents from mythical animals and magical symbolism as the hallucinogenic peyote plant which inspires artists in their art.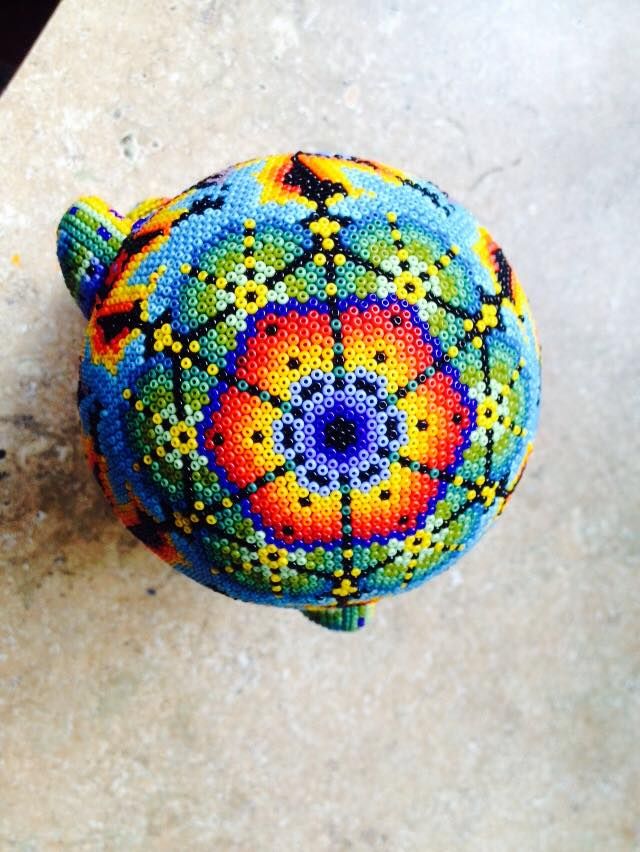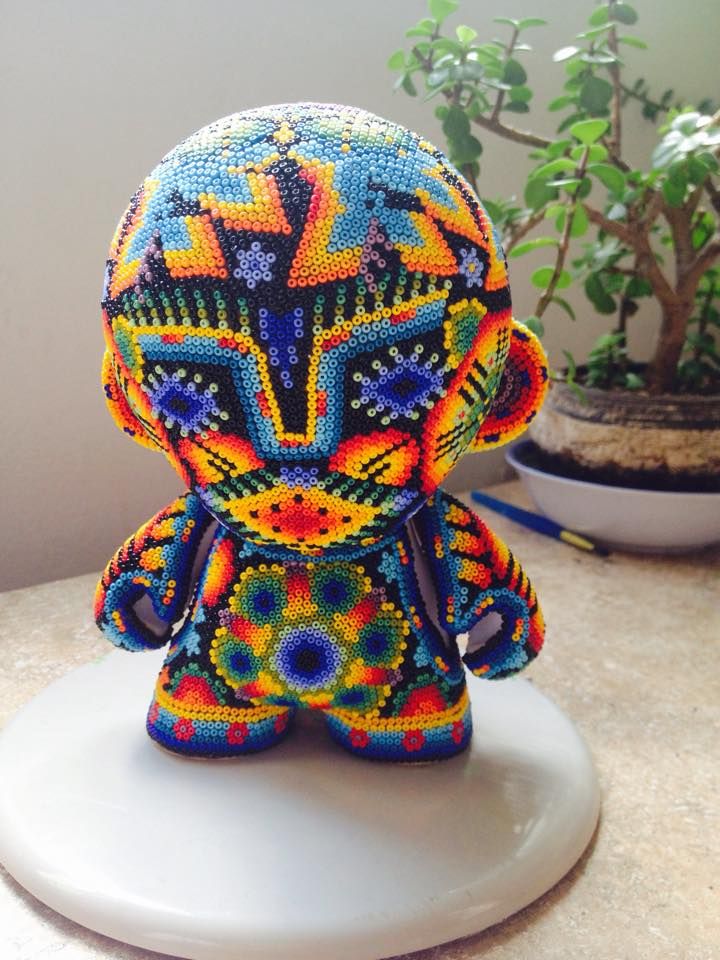 The Huichol art toys are apart of a project of Beto. He starting in cooperation or partnership with a Huichol community that is native to Nayarit was developed with the idea of calling attention to this art which they have spent many years working these pieces are part of a collection that will be presented in a art gallery in Mexico City and then the pieces will be sold to support the Huichol community.
If you would like this custom Munny then contact [email protected] . I hope Beto continues to make more Huichol Art style customs. You can find Beto via Facebook