Zoé AKA Monster Pie Toys from France who is based in Tyne and Wear, mostly well known for her designer plushes using needle-felted wool and clay.Zoé is has just launched an all new hand casted resin toy figure called "Hug Shrew" it's rather cute and makes us want to reach out to the screen and grab n hug them all.
We give Zoe a round of applause as this is the most affordable toy she has made and incorporated her needle felt into Hug Shrew.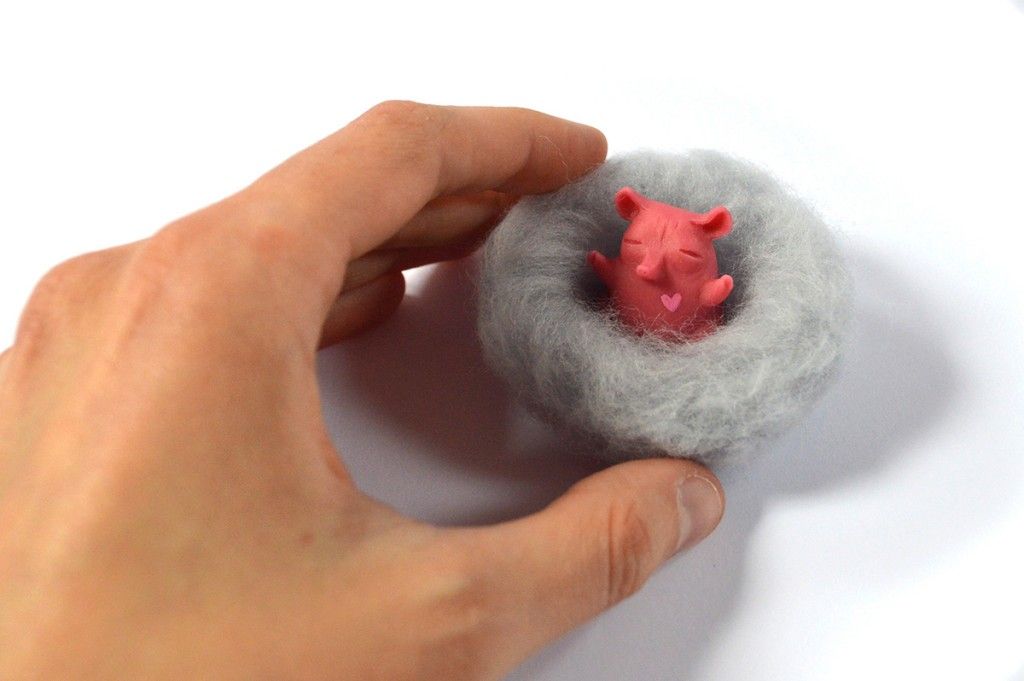 The Hug Shrew is small piece of cuteness; it even has a small felted nest to display it. Zoé has three at the moment in different colours, they are about 2,5 cm heigh and priced at £15 with the nest is a no brainer. Lets hope they get a good reception so we see more of them.
You can find the little ones at http://monsterpietoys.com/shop/resin-toys/hug-shrew/ check out her other work too, they deserve a warm lovin home too.
Make sure you take a look at her blog http://monsterpie.zeuh.fr/ it shows a lot of behind the scenes like her felting toolset and her DIY Sanding booth which could be useful to a lot of people.
You can tay in touch with Monster Pie Toys via her
Website
Shop
Instagram
Facebook